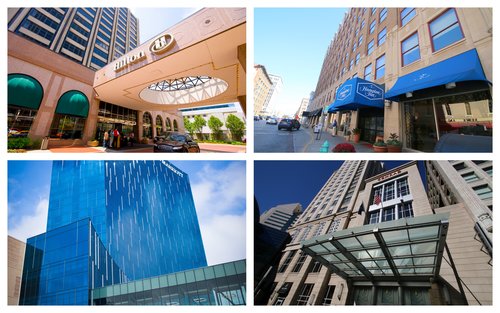 Since the JW Marriott and the Indiana Convention Center expansion opened in 2011, the number of hotel rooms in Indianapolis has declined 4.5 percent, prompting some of the city's biggest tourism clients and corporate citizens to call for an expedited reversal of the trend.
According to Visit Indy, the city has 1,043 fewer hotel rooms here than it did just five years ago—essentially wiping out the gains made when the JW opened with its 1,005 rooms.
"It's stunning," said Indianapolis-based meeting planner Debbie Locklear. "Where have they all gone?"
The drop has organizers of Gen Con, the city's biggest convention, and the NCAA, one of Indianapolis' highest-profile downtown residents, among those pleading for more hotel rooms.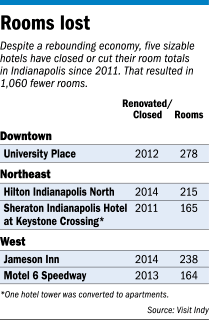 Although Visit Indy and the city's Capital Improvement Board—which owns the convention center and Lucas Oil Stadium—began developing a tourism master plan last month to guide the city through 2025, the issue's growing urgency has some calling for quicker action. The master plan's studies on the city's hotel-room and convention-center-space needs are set to be complete early next year.
Gen Con organizers were especially boisterous about the dearth of hotel rooms after their annual event—which drew more than 60,000 people to the city for four days early this month. They said changes are needed now.
"There is demand for both more downtown and more suburban housing. Additional hotel spaces would greatly help us attract more out-of-town guests. … More lodging options would allow us to expand," Gen Con Senior Marketing Manager Jake Theis told IBJ.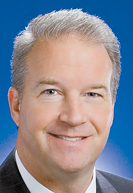 Dora Jr.
The hotel-room losses were due in several cases to redevelopment rather than a weak hotel market, local hospitality experts said. The 278-room University Place closed in 2012 when IUPUI converted the space to student housing and classrooms. The 164-room Motel 6 Speedway gave way to the town's redevelopment plans in 2013. And the Sheraton Indianapolis Hotel at Keystone Crossing was downsized by 165 rooms, to 395 rooms, in 2011 to make way for apartments and commercial developments.
In all, at least 1,060 hotel rooms have been cut since 2011.
The Alexander hotel downtown has opened since then—in 2013, with 209 rooms. That hasn't been nearly enough to fill the gap.
And while more than a half-dozen new hotels—several downtown—are in various stages of planning, still more might be needed to meet peak demand.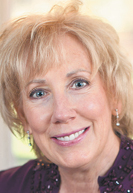 Locklear
As the number of hotel rooms has declined, from 23,234 five years ago to 22,191 now, overall occupancy rate has increased nearly 19 percent—to 69.1 percent, Visit Indy said. Hospitality experts said 70 percent occupancy in a market is a strong signal that more rooms are needed.
Revenue per available room—a key metric in measuring hotels' financial health—also has seen a steady climb in this market, from $47.83 in 2011 to $65.78 in 2015, according to SanFrancisco-based CBRE Hotels. That increase, industry experts said, has outpaced the national average. Revenue per available room was up another 8.5 percent here in the first quarter of 2016.
Risks
Visit Indy CEO Leonard Hoops has so far taken a conservative approach to adding hotel rooms—much more so than his predecessor, Don Welsh, who called for another massive hotel development while the JW Marriott was still in the planning phases.
The debate makes many hotel operators jittery, with an increasing number speaking out against government-assisted hotel projects that later become their competition.
"I'm a firm believer in the free market," said Jim Dora Jr., CEO of General Hotels Corp., which owns 11 Indiana hotels, including Crowne Plaza locations downtown and at Indianapolis International Airport. "If the market is strong enough, there will be no shortage of developers that will come in. And we are seeing some of that."
About 550 conventions, trade shows, corporate gatherings and other events come to the city each year, according to Visit Indy. Twenty to 25 of those are so-called "city-wides"—gatherings such as Gen Con, the Performance Racing Industry Show and the FFA convention that essentially use the entire convention center and consume almost every hotel room in town.
City-wides aren't the only congestion point for hoteliers. A growing number of hotels with their own meeting space are hosting small and medium-size events that stuff hotels, as do some of the city's biggest sporting events, including Indianapolis Colts games, the Indianapolis 500, the 500 Festival Mini-Marathon and youth volleyball tournaments.
The hotel and food taxes generated by big events largely fund CIB and Visit Indy, so the temptation is strong for them to do whatever it takes to bring in more and bigger conventions, trade shows and corporate gatherings. But there's a risk.
"The strategy of swinging for the fence—and building out infrastructure to do so—can be dangerous," said Heywood Sanders, a University of Texas at San Antonio professor whose book "Convention Center Follies" takes a critical look at the boom in convention center construction. "The competition for conventions and trade shows has never been fiercer. And the bigger the event, the tougher the competition."

Two-sided coin
Still, Locklear, president of Meeting Services Unlimited Inc., which operates meetings and shows for national organizations, said a scarcity of hotel rooms can drive up room rates, deterringmeeting planners. 
She said some planners, especially those working with cost-conscious families and small businesses, look for hotels at a variety of price points.
"That's why they want [both] downtown and suburban hotels," she said.
But planners working with corporate clients look for a city that has plenty of hotels close to the convention center.
"If you have to book faraway hotels and use a shuttle service, that's another expense and logistical headache meeting planners would rather not deal with," she said.
A motor coach costs about $800 for five hours, Locklear said, and large gatherings might need dozens of shuttles, drivers and dispatchers.
"And if you don't have adequate shuttle service and you have a lot of people driving downtown, you suddenly have a serious parking problem," she said.
"If [planners] have options in other cities, they're going to look at those."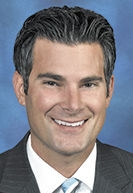 Gahl
CIB and Visit Indy are charged with serving as guardians of current hospitality interests. Their biggest constituency is the myriad hoteliers whose taxes fill their coffers.
"Whatever [those two groups] do, they have to be careful not to cannibalize the hospitality businesses that are already here," said Patrick Tamm, president of the Indiana Restaurant and Lodging Association. "That has to be job one."
Still, the clamoring from local meeting and tourism clients—especially big ones that flush tens of millions of dollars annually into the local market—cannot be ignored.
Visit Indy Vice President Chris Gahl said officials from his organization have been meeting for five years with Gen Con executives about hotel-room needs. NCAA officials, too, have been looped into conversations about hotel rooms. Gahl said a growing number of organizations have voiced concerns about the city's hotel inventory.
Visit Indy also meets weekly with local hoteliers, he added. But, he insisted, city officials aren't going to jump to conclusions—or action. It should be noted, however, the last tourism master-plan study, in 2004, led to the construction of the JW Marriott.
"Having the right number of hotel rooms is the lifeblood of increasing the tourism and convention industry," Gahl said. "We know that. But we want to take a methodical approach—study this and do not only what is feasible but sustainable. We're letting the tourism master plan drive the discussion.
Correction: This story and one of its graphics have been corrected. The story has been updated to reflect that 165 rooms at the Sheraton Indianapolis Hotel Keystone Crossing were removed during a 2011 hotel update. The hotel remains open. Also, the Extended Stay Castleton remains open, although it will be undergoing a renovation starting in September that will not reduce its total number of rooms.
Please enable JavaScript to view this content.