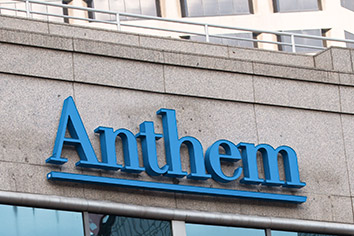 Insurance broker Jeffery C. Hadden was working in his Indianapolis office a few months ago when the phone rang. He did a double-take when he glanced at the caller ID: "Department of Justice."
On the other end of the line, a government antitrust official wanted to hear Hadden's opinion of Indianapolis-based insurer Anthem Inc.'s proposed $54 billion acquisition of rival Cigna Corp. Would the combination of two huge health insurers have an impact on his customers?
Hadden, a partner at LHD Benefit Advisors who works chiefly with employer-sponsored plans, said he wasn't wild about two huge companies combining forces.
"Limiting the number of options out in the marketplace always concerns me," Hadden responded. But he quickly added that, from his perspective, Cigna was a fairly small player in Indiana's medical insurance market, where Anthem is a major player. He felt the acquisition would have a low impact here.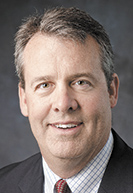 Hadden
Around the country, dozens of other brokers and customers were picking up their phones and answering the same question.
Last month, the U.S. Justice Department reached its conclusion: The proposed acquisition would "substantially lessen competition" in at least 35 metropolitan areas where more than 65 million people live. It would also reduce competition in national accounts and individual exchanges. The Justice Department sued to block the deal.
Anthem, in response, said it was fully committed to challenging the federal action in court but would remain receptive to efforts to reach a settlement with the department—and that could mean breaking off pieces of its business.
The company called the department's decision "an unfortunate and misguided step backwards for access to affordable healthcare for America … based on a flawed analysis and misunderstanding of the dynamic, competitive and highly regulated healthcare landscape."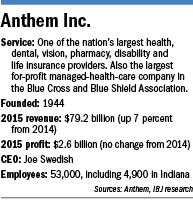 Now the question is whether Anthem and the Justice Department can hash out a settlement before the case goes to trial in November.
The Justice Department said it is open to such a conversation.
"We're always willing to hear any proposals the defendants have," Jon Jacobs, a lawyer for the Justice Department, said at a hearing in Washington, D.C., on Aug. 12, Bloomberg News reported.
The ball is in Anthem's court to suggest ways to divest product lines, business divisions or geographical operations to satisfy the department's concerns.
Antitrust experts say it won't be a slam dunk for Anthem. For starters, both Anthem and Cigna compete in the national market, offering health benefits to major employers that have operations and employees in multiple states.
That line of the business has only four big players: Anthem, Cigna, Aetna and UnitedHealth. If Anthem buys Cigna, that would take the list down to three.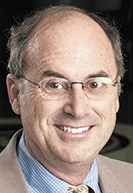 Greaney
And if Anthem or Cigna agreed to sell some of their national accounts to satisfy the agency, that could leave customers in some markets only two remaining choices if they want a national insurer to handle their business, which really wouldn't solve the problem, said Thomas L. Greaney, a law professor at St. Louis University and a former antitrust enforcer for health issues at the Justice Department.
"It's just not clear at all what kind of fix there might be," Greaney said. "That's certainly a major sticking point."
National accounts represented 19 percent of Anthem's membership last year and about 10 percent of its revenue, or $7.4 billion.
Options
One option might be for Anthem to slice up some or all of its national accounts and sell them to smaller insurers across different markets. But there's no guarantee large customers would want to deal with a batch of smaller health insurers, rather than one big one.
And the Justice Department has already put Anthem on notice that it's not interested in going down that road. Just a few weeks ago, a top-ranking Justice Department official said such a proposal by Anthem was inadequate. So, too, he said, was a proposal by Aetna, another big insurer, which is seeking to buy smaller rival Humana for $37 billion. The Justice Department has also sued to block that deal.
"Both Anthem and Aetna have claimed they can 'fix' the problems these mergers cause by divesting bits and pieces of their businesses to smaller insurers," said Bill Baer, principal deputy associate attorney general, in a press conference in Washington on July 21. "But these proposed remedies are incomplete and impractical. They would not give the buyers of the divested assets the necessary tools to compete with the intensity that Cigna and Humana provide today, and they would leave consumers at risk."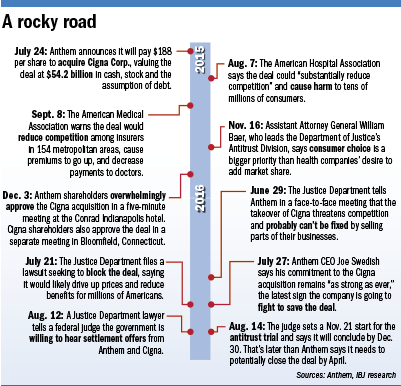 He added the merger would give Anthem too much power to dictate how much doctors get paid and what employers get charged.
So what options does Anthem have? It's hard to know, exactly. A company's proposals to fix antitrust problems are confidential, unless it lays out its offers publicly, which Anthem has not done.
"There's no way for us to know how these particular parties might be talking or what kind of discussions might be going on," said Scott Gilchrist, a lawyer who specializes in antitrust issues at Cohen & Malad in Indianapolis.
Anthem, Cigna and the Justice Department declined to comment in recent days on specific settlement proposals.
The Indianapolis insurer, for its part, touted the Cigna deal as a way to "improve consumer choice, quality and affordability."
"We look forward to the opportunity to presenting these very compelling arguments during the upcoming trial," the company told IBJ.
The Justice Department has said it is also concerned that a combination of Anthem and Cigna would reduce competition in nearly three dozen metropolitan areas, including some of the largest U.S. cities.
Local group health insurance represented about 40 percent of Anthem's business last year, or $15 billion.
But some health analysts say Anthem might have to sell a significant chunk of that business, too, to satisfy the Justice Department. How much? It's hard to know.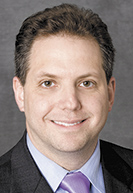 Funtleyder
And such a fire sale might undermine the benefits of the acquisition, said Les Funtleyder, a health care analyst at E Squared Capital, a New York hedge fund.
"I'm sure there probably is a remedy that can make this deal happen," Funtleyder said. "But it's probably not economically sensible, given the price of the transaction. … If you have to divest too much, it defeats the strategic rationale of the deal."
Legal history
So what is the Justice Department's track record in scuttling deals it deems anticompetitive?
According to UBS analyst A.J. Rice, the government has challenged 22 transactions since 1998. Of those, companies walked away from eight of the proposed deals. Another eight were settled and completed. Four were litigated and terminated. And two were litigated but the deals went through, anyway.
That means almost half the deals challenged by the Justice Department were still completed, one way or another.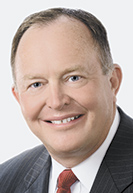 Williams
With a trial scheduled to begin Nov. 21, Anthem has only a few months to find a settlement that might halt an expensive, months-long case from playing out on a very big stage.
Some antitrust experts say it's not uncommon for companies to negotiate settlement deals right up to the last minute in hopes of getting the best terms.
Even as the pretrial paperwork is growing, the lawyers are often working hard to get a settlement that will satisfy everyone, said Michael Williams, a corporate attorney and partner at Krieg DeVault in Indianapolis.
"Like any other type of litigation," Williams said," sometimes these settlements occur on the courthouse steps."•
Please enable JavaScript to view this content.