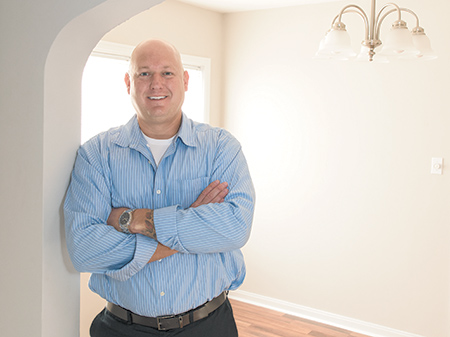 Nottingham dethrones long-time team leader
For the first time in almost a decade, the Bif Ward team isn't No. 1 in the IBJ All-Star team ranking. After seven years, the local real estate legend slipped to No. 3, replaced at the top by Dennis Nottingham's Indy Home Pros Team.
Nottingham's group tallied almost $173 million in sales and closed almost 1,700 transactions in 2014 and 2015. Crashing the top three at No. 2 is veteran Dick Richwine. The Richwine Group racked up almost $127 million in sales across 381 transactions. Ward's team, with 207 closed transactions, reported sales of $125.8 million.
The team category includes agents with assistants who perform non-clerical real estate functions. Nottingham's team has 32 members, Richwine's just six, and Ward's 4.
2015 All-Star Agent Teams 1-25
2015 All-Star Agent Teams 26-50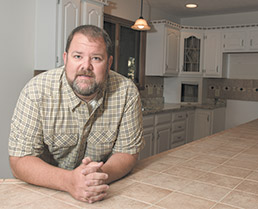 Scott Wynkoop (IBJ photo/Eric Learned)
Wynkoop tops list for fifth time, with $57M
Scott Wynkoop tops the list of the city's All-Star solo agents for the fifth year in a row with his focus on low price point and high volume. But there was a shake-up at Nos. 2 and 3—after two years of no change—with Steve Clark and Andy Sheets busting into the top three.
Wynkoop sold $56.7 million over the last two years, closing more than 800 transactions. Clark closed more than 180 transactions for a total volume of $46.7 million, and Sheets sold almost $40 million in 121 transactions.
The list, ranked by combined sales in 2014 and 2015, includes agents who receive only clerical help.
Please enable JavaScript to view this content.