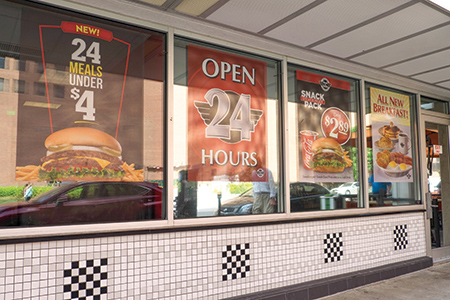 Disappointing sales from a growing number of restaurant chains suggest the industry is becoming saturated.
Applebee's, Chipotle, Chili's and Buffalo Wild Wings were among a slew of fast-casual heavyweights reporting negative same-store sales in the second quarter. Even more telling of the downturn—Indianapolis-based Steak n Shake snapped its streak of 29 consecutive quarterly increases dating back to 2009.
Experts attribute much of the troubles hampering big chains to increasing competition—not only from other large rivals but also from the growing popularity of independent operators.
"All of these new options are giving consumers more places to go," said Darren Tristano, president of Chicago-based market research firm Technomic. "Perhaps the one place they're not going is the big-chain restaurant brands."
Other factors are at play, too, including a surge in prepared supermarket meals and recipe and ingredient delivery services, in addition to falling grocery prices, making it more convenient to eat at home.
Statistics compiled by Dallas-based Black Box Intelligence for trade publication Nation's Restaurant News paint a discouraging picture.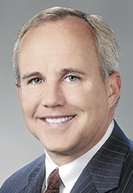 French
Through the first two quarters of the year, same-store sales—a key indicator of a retailer's health—at the nation's largest restaurants dropped 0.4 percent from the first six months of 2015.
That marks the first time in more than two years that the sector has experienced consecutive quarters of negative same-store sales growth, according to Black Box.
Black Box's data gleaned from 130 brands and 25,000 units show the industry's struggles were even more severe in June, when foot traffic fell 3.5 percent and same-store sales slid 1.1 percent—the biggest drop since January 2014.
"Right now, consumers are distributing their incomes across all categories and so we are not seeing any one retail or restaurant sales category rise sharply," Joel Naroff, an economic adviser to Black Box, said in a report. "I expect that pattern to continue."
Observers say restaurants might continue to struggle to increase sales until a shakeout occurs and locations close.
Casualties already are emerging.
Logan's Roadhouse in early August filed for Chapter 11 bankruptcy in Delaware after competition from casual-dining rivals ate into sales. The operator and franchiser of more than 250 restaurants said it planned to close 18 underperformingoutposts as part of its reorganization plan. Locally, the company shut the doors at 4825 E. 82nd St. in the Clearwater area.
Ruby Tuesday, another casual-dining chain, announced last month that it would close 95 locations nationwide.
Even so, "for good restaurant locations, there's often a waiting list," said Bill French, a retail broker at the local office of Cushman & Wakefield.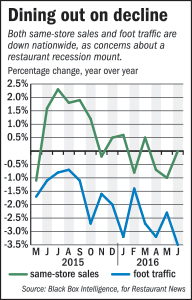 Many of the locations are being scooped up by the hottest fast-casual concepts—fast-fire pizzerias, burger joints and fresh Mexican grills.
"Any diminishment we see in sales is simply because there have been so many new players in that [fast-casual] sector," French said. "At some point, there is only so much room in that sector, and we've seen an awful lot of new people entering that market."
Matt Frey can attest to that. He launched Bub's Burgers & Ice Cream in 2003 on the northwest corner of Main Street and the Monon Trail in Carmel and also has locations in Bloomington, Westfield and Zionsville. The Westfield site, at 960 Tournament Trail near Grand Park, soon will face competition from Culver's, which broke ground in early August just up the street at 17651 Sun Park Drive.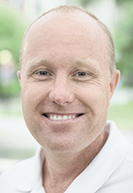 Frey
"The competition has increased drastically, especially in the burger market," Frey said. "For gosh sakes, how many burger joints are out there now?"
Frey and other operators need to be "that much more on their game to outperform their competition," said Steve Delaney, a retail broker at the local office of CBRE.
Improving food quality, getting creative with new menu items and providing good service can go a long way toward improving sales, Tristano at Technomic said.
Quick-service restaurants, which often struggle to hire enough employees, actually reported rising sales last quarter on the strength of aggressive promotions, Black Box Intelligence said. McDonald's, for instance, reported a rise in same-store sales of 1.8 percent. But that still was far below the 3.2 percent increase expected by analysts.
At the other end of the spectrum, Michael O' Donnell, CEO of the parent company of Ruth's Chris Steak House, said in late July that its a la carte dining business is struggling.
Larry Griggers, a partner of Hoosier Hospitality Group, which owns the downtown and north-side locations, disagreed with the assessment.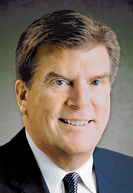 Delaney
"From our standpoint, we're not seeing what our CEO in Orlando said," Griggers said. "I wouldn't be doing a $2.3 million renovation downtown if we were."
The Ruth's Chris on Illinois Street closed Sept. 1 and is set to reopen Sept. 23.
Competition among steakhouses downtown could become more cutthroat in the next several months. Two newcomers to the market—Hyde Park and Red, the Steakhouse—are set to become the latest entries. Hyde Park is set to go into the Illinois Building at Illinois and Market streets, and Red into the building at 14 W. Maryland St., just around the corner from Ruth's Chris.
Those entries will bring the number of high-end steakhouses downtown to at least a dozen—with more expected.•
Please enable JavaScript to view this content.