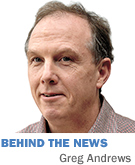 Bankruptcies usually wipe out shareholders. But stock in Republic Airways Holdings Inc. actually has risen sharply after its initial plunge when the company sought Chapter 11 in February—and a pair of aggressive hedge funds is maneuvering in bankruptcy court to push the value far, far higher.
New York-based Axar Capital Management LP and London-based Man Group PLC together spent more than $44 million to amass a 25 percent stake over the past year or more. Even with the stock rising from 20 cents to 91 cents over the past seven months, those shares are worth just $12 million.
But the hedge funds argue that the Indianapolis-based carrier, which flies commuter routes on contract for the nation's biggest airlines, really wasn't insolvent when the company filed for bankruptcy—a move that gave it the leverage to negotiate much more favorable pacts with Delta, United and American. And with those deals now sealed, they figure the value should be even higher.
Shareholders are last in line in bankruptcy and thus usually don't have a seat at the table when companies negotiate restructuring plans. But Axar and Man were able to win court approval to form an equity committee that has a voice in the process, and in mid-September they launched "preliminary discussions" with Republic on how the company might structure its reorganization plan, according to Securities and Exchange Commission filings.
The group has considerable power to gum up Republic's bankruptcy process, said Jeff Hokanson, a bankruptcy attorney with Frost Brown Todd in Indianapolis, who is not involved in the case.
Republic took the position in an April letter to the bankruptcy trustee that shareholders should expect nothing and that unsecured creditors are likely to recoup less than 50 cents on the dollar. But if the company files a reorganization plan reflecting those terms, the shareholders are sure to file an objection and ask a judge to reject it.
'"If the shareholders can prove that there is value there on any reasonable basis, the plan can't be confirmed," Hokanson said. "It is the ultimate stickup."
He said that even though unsecured creditors are supposed to be paid in full before shareholders get anything, they might be willing to cut a deal and share the wealth to avoid a scenario in which the company fails to reorganize and must liquidate instead—an outcome sure to result in a much smaller recovery for creditors.
A spokesman for Axar—which is led by hedge fund titan Andrew Axelrod—declined to comment. Representatives of Man and Republic could not be reached.
The two hedge funds have built their case on the fact that Republic's financial statements when it entered bankruptcy listed assets of $3.6 billion and debts of $3 billion, giving the company a stated net worth of $600 million.
The rise in the stock price since bankruptcy "is powerful contemporaneous evidence that the equity market believes there is significant value for Republic's shareholders," an attorney for the shareholder group wrote in a March letter to the bankruptcy trustee.
But Republic paints a bleaker picture, pointing out that its financial adviser estimates it actually had negative equity of $200 million to $400 million when it entered bankruptcy.
One reason for the standoff is that, unlike many companies that enter bankruptcy, it wasn't debt that did Republic in. Instead, the company was hamstrung by higher operating costs resulting from a new pilot contract that ended years of strife, as well as from a pilot shortage that left it struggling to fulfill flying commitments.
The new deals with the major airlines allow it to pass along higher costs, as well as reduce daily flights to levels its platoon of pilots can support. Republic, which currently has about 1,000 daily flights to 105 cities, also is using the bankruptcy process to streamline operations, reducing its aircraft types from four to one.
After Republic cut its deal with American in September, CEO Bryan Bedford gushed in a statement, "This is a major milestone in our journey toward a successful restructuring."
But positive developments like that one also are good news for Axar and Man, upping their leverage to secure a lofty value for their stock. Let the negotiating begin.•
Please enable JavaScript to view this content.