The Indy Eleven are succeeding on the field this year, but struggling to maintain their spot as North American Soccer League attendance leader.
And serious concerns about the NASL's future have emerged, casting an even bigger shadow over the local team.
The club has seen a 20 percent decline in attendance since its 2014 inaugural season and some are wondering if team owner Ersal Ozdemir's dream of having a new downtown stadium is just that—a dream.
Playing at IUPUI's Michael A. Carroll Track and Soccer Stadium, the Eleven's average attendance has slid from 10,465 in its first season—a sellout every game—to 9,809 last year and 8,341 this season, which still has two regular-season home matches remaining.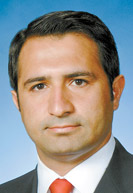 Ozdemir
In the team's first two years, the Eleven were runaway NASL attendance leaders. This year, the franchise has slipped to second behind Minnesota.
"The novelty has worn off," said Milt Thompson, president of local sports marketing consultancy Grand Slam Cos. "Now we have to see where their attendance settles."
Indy Eleven officials were not available to discuss the team's financial performance this year. But the attendance trend could be especially troubling given the investment Ozdemir has made in his team's roster.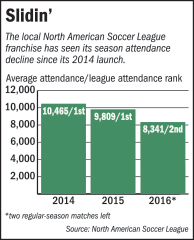 The first two years, the Eleven were cellar dwellers, but this season the team has been one of the NASL's best. The Eleven were the Spring Season champs, and as such are guaranteed a home match in the four-team postseason playoff, which kicks off early next month.
"Their on-field success rate has gone up and the attendance has gone down," Thompson said. "What does that tell you about the market? The Midwest is a weak market for professional soccer. It simply doesn't resonate. Maybe it will with another generation."
The team's founding president and former general manager, Peter Wilt, predicted that attendance will rebound.
"The first two years, the team was hurt by not putting a very good product on the field. That's reflected in season tickets for this year," said Wilt, who left the Eleven after last season to help launch an NASL team in Chicago. "Over the last two years, the team has made tremendous changes on the field. The higher quality of play this season will start drawing fans back."
Wilt gives Ozdemir credit for "significantly increasing the player payroll." Sources close to the league said it costs $3 million to $6 million annually to run an NASL team, with $1 million to $4 million of that going to player payroll. The NASL has no salary cap or floor.
"I think the team they have now should really help increase season-ticket sales for next year, and that's critical to a team's success," Wilt said.
After putting a cap on its season-ticket sales its first season, the Eleven sold 7,000, Wilt said. That number decreased to just more than 6,000 last year.
As the team began to depend more on walk-up ticket sales, its venue on the IUPUI campus has become more of a problem.
"There's no concourse and there's no canopy over the fans, so the slightest chance of rain or inclement weather really hurt the team's attendance," Wilt said. "Just having amenities of a venue like Victory Field would make a huge difference."
Statehouse rejection
During the last three sessions of the General Assembly, team officials have sought financial support for an $80 million-plus downtown stadium that would seat as many as 18,500 people. The team's various proposals met with mixed reactions from lawmakers and eventually died. State lawmakers have offered to help finance improvements to the team's existing home, a proposal the team rejected.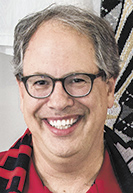 Wilt
Heading into this year's General Assembly—a budget year—Senate Appropriations Chairman Luke Kenley said he has heard of little support for financing a soccer stadium. The Republican said Ozdemir will have to put more of his own money in the project to get his support.
"It's a bit of a tough sled for a project like that right now," Kenley said. "With projects like that, it needs to be measured in terms of economics—return-on-investment types of analysis rather than just building it as a public service."
Kenley admitted to being concerned about the team's declining attendance, adding, "That would definitely be part of the metrics" when contemplating a stadium project.
However, local sports marketer David Morton isn't nearly so concerned about attendance, though he admitted 18,500 seats is a bit more than the team now needs.
"When they first announced the team, if you told me they were averaging 8,341 in season three, I would have said that's excellent—if that's a true ticketednumber," Morton said. "Given the competition in this market and the location and amenities of their stadium, I think they're doing very well.
"By moving the stadium downtown or to the north side, I think they could do better," he said. "I think over the long term, the strength of this city's soccer market is only going to grow."
NASL kickin' it?
Morton is far more concerned about the NASL's future. The 12-team league could lose as many as five teams after this season, sources with knowledge of the league said.
Minnesota United owners announced their team is leaving for Major League Soccer after this season. Several sources said the Ottawa Fury and Tampa Bay Rowdies are seriously thinking of jumping to the rival United Soccer League. A Raleigh, North Carolina, TV station has reported that owners of the Fort Lauderdale Strikers have stopped funding the team, and soccer sources said Oklahoma City's Rayo OKC also is in serious financial distress.
Indy Eleven officials declined to comment about league problems but released a statement to IBJ saying the team "is continuing to plan ahead for all facets of the 2017 NASL season while we wind down our successful 2016 campaign in the coming weeks."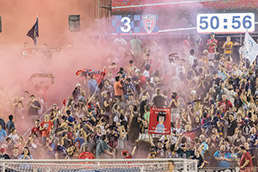 The Indy Eleven has for three years unsuccessfully lobbied the Legislature for money to build a new stadium. (Photo courtesy of Indy Eleven)
A source within the league said the NASL's challenges have been overstated.
Wilt remains bullish on the league's future.
"San Francisco is going to have a new franchise in 2017," he said, and Chicago looks like a go for 2018. Wilt said he's also working with three other ownership groups—that he refused to name—that could start teams in fall 2017 or spring 2018.
A source within the league said NASL owners have been meeting "extensively" over the last two weeks to plan for the league's long-term future. The source said owners at the meetings have been "positive and confident," adding that "there are a number of very committed owners in this league. And they want to continue this league."
"I think the league will have some announcements in November," Wilt said. "I think you're going to see some positive growth."
Who's with whom?
The confusion among fans about the structure of U.S. professional soccer hurts all leagues and teams, sports marketers said.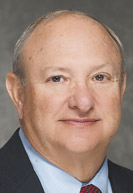 Kenley
The NASL operates as the game's independent second tier in the United States and Canada. The USL is the third tier, according to the U.S. Soccer Federation, with independent teams as well as those affiliated with MLS franchises. The 29-team USL is petitioning to become a second-tier league. It's unclear where that would leave the NASL, as the U.S. Soccer Federation has said it is hesitant to have two second-tier leagues.
Before its recent round of troubles, NASL officials had talked about becoming a first-tier league—on par with the MLS. Those discussions seem distant now.
One source said the USL is considering splitting into two divisions—one on the second tier and another on the third tier. If that happens, a merger with the NASL is increasingly likely. NASL officials were not available for comment.
"If I'm ownership or management with the Indy Eleven, I have to be thinking of jumping to the USL," Morton said. All the changes in the sport's structure could confuse fans and stunt sponsorship sales, he added.
The Eleven has been a model NASL franchise in terms of sponsorship sales, inking a big deal with Honda its first year and increasing sponsorship sales 34 percent its second year—with 74 sponsors in total, according to Wilt.
Morton said an NASL-USL merger could be best for everyone in the sport.
"A strong second-tier support league for the MLS is only going to help with player and team development all the way through the sport," he said. "That way, you get players and potentially teams that want to, ready to make the jump to the big leagues."
Wilt, the former Eleven executive, called an NASL-USL merger unlikely.
"The two leagues are philosophically opposed," he said. "The NASL wants to be independent. The NASL doesn't want to be seen as an MLS feeder series. It wants to be at a higher-level soccer than that."•
Please enable JavaScript to view this content.