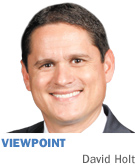 A new study from Towson University's Regional Economic Studies Institute found that spending by the largest U.S. freight railroads created $274 billion in economic activity in 2014. They also generated nearly $33 billion in tax revenue and supported nearly 1.5 million jobs.

Indiana is home to one of the largest rail infrastructures in the nation. Not only do freight railroads deliver the things we depend on each day, but they are also an economic development engine. Over 1.2 million rail carloads move through our state each year, contributing significantly to our designation as the "Crossroads of America" and underscoring the importance of private investment to a growing economy and commerce.

Rail feeds the businesses that are key to Indiana's economy.

Corn grown on our rich farmland relies on rail for fertilizer and transportation to foreign markets. Auto manufacturers like Subaru move cars to the dealer networks over rail. Our steel mills bring scrap in on rail and send new, recycled products back out on the same rail.

Hoosier companies like Progress Rail Services and Steel Dynamics also manufacture the locomotives and steel rails used across the nation.

The force behind this dramatic impact is consistently high capital investments by railroads. In 2016 alone, freight railroads are expected to spend and invest $26 billion on their networks, more than half of all federal spending on transit, highway construction and airport improvements combined.

The impact of private investment in railroads is increasingly apparent in Indiana.

Privately held railroads, such as the Indiana Rail Road Co., help provide coal to our energy providers, ensuring low-cost electricity for our homeowners and businesses. Indiana Rail Road has invested more than $220 million since 1986 and employs 175 people with an annual payroll of $11.5 million.

Anacostia Rail Holding Co., the parent for the Chicago South Shore & South Bend Railroad, moves steel for our mills in northern Indiana and the Louisville & Indiana Railroad that serves the Ports of Indiana in Jeffersonville.

Policymakers play a role as well in the success of freight rail.

Congress was wise in 1980 when it partially, economically deregulated the railroads, letting them operate like other businesses and earn enough to afford needed investments. Over the years, the smart and balanced regulations put in place have led to a rail renaissance that brings us the successful network we have today.

The multiplier effect of rail spending is significant: One job in the freight rail industry supports nine others across the economy.

That is exactly what manufacturing and logistics sectors like to see: smart policies that allow businesses to thrive with private money in a way that benefits us all. As railroads continue to invest, they continue to reduce the burden on our highways, burn less fuel, emit fewer pollutants and facilitate economic growth while making Indiana crops and products globally competitive.

Indiana needs to continue smart policies to encourage future investment in rail infrastructure.

While not many Hoosiers think about the important role rail plays in our economy, the Conexus Indiana Logistics Council, a forum of 55 statewide logistics executives and thought leaders, has.

Being competitive with neighboring states by spurring private investment is key, as is encouraging additional intermodal opportunities to the East and Gulf coasts. With continued private investment and state support, rail will continue to deliver results for Indiana and its residents.•

__________

David Holt is vice president of operations and business development for Conexus Indiana.