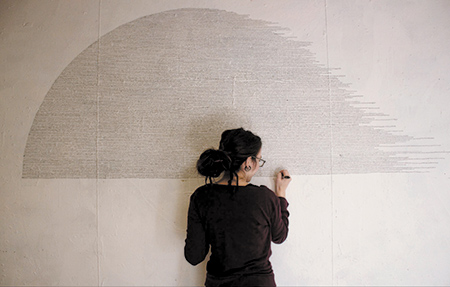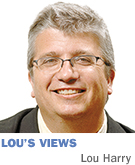 In preparation for this year's Heartland Film Festival (Oct. 20-30), I've watched about 50 hours of the films—which still leaves more than half unscreened.
Of those I've seen, the most truly moving was a 3-1/2-half minute gem called "Rotatio," a beautifully crafted glimpse into the heart and head of a young woman dealing, in an artistic way, with the "little fragments of myself that I don't want to carry anymore." I'll leave it at that, except to say its combination of subject and craft are a beautifully human fit.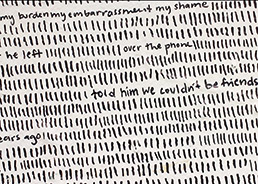 "Rotatio"
Artist-focused documentaries are a film festival staple, and this year Heartland has found another gem in "Tyrus." It tells the life story of Tyrus Wong, a pioneering Chinese-American artist who, among many career achievements, was responsible for the look of the movie "Bambi" while working for Walt Disney. The combination of charming subject (still with us at age 105), worthy-of-more-attention work, surprising career turns, and insight into the immigrant experience add up to a highly recommended film.
The arts find their way behind bars in two films this year. Filmmakers have done the "theater-in-prison" movie before, but that doesn't diminish the impact of "Dramatic Escape"—about Sing Sing inmates who stage a production of "A Few Good Men." The honesty with which these men address their pasts and their present is a major plus. That honesty also pervades "They Call Us Monsters," set in a juvenile prison and asking the question of whether minors should be charged as adults for violent crimes. While focusing on a group of individuals tasked with writing and producing a film project, it effectively avoids coming down on either side and doesn't whitewash the heinous crimes or naively promote rehabilitation.
Closer to home, "Night School" follows Indianapolis adults attempting to earn their high school diplomas via the Excel Center. Andrew Cohn, the director behind the equally strong "Medora" a few seasons back, wisely picked three subjects to follow, none of which come out of central casting. The drama builds to the inevitable test-taking sequences but, by the time the film got there, I was firmly invested in the results—and in admiration of the students and their struggles to reach their goals.
There's less inherent drama in "Vince Giordano: There's a Future in the Past," a documentary about the New York-based bandleader committed to keeping the big band jazz of the 1920s and 1930s alive (You can hear his work in "Boardwalk Empire," Woody Allen films and more). The emphasis here is on the gig-to-gig life of Giordano, his obsession with collecting original arrangements, and his efforts to keep his 11-member band, The Nighthawks, on the bandstand. Don't look for scenes of intense conflict. Just relax, listen to the music, and be thankful it's in such good hands.
For a documentary with more twists and turns, consider "The Wrong Light," which, on the surface, seems to be about an activist rescuing at-risk young women in Thailand. But as we—and the filmmakers—discover, the situation is much more complicated than that. I won't say more except that the filmmakers wisely bring themselves into the story.
Discovery is also at the core of "Keep Quiet," in which Csanad Szegedi, the vehemently anti-Semitic vice president of Jobbik, the far-right extremist party in Hungary, discovers his maternal grandparents were Jewish, one of them an Auschwitz survivor. While Szegedi's resulting change of heart often seems sincere, the filmmakers wisely keep the audience as skeptical as the people he encounters in the film. You can expect an intense on-the-way-home discussion about how much to trust Szegedi. There's also much to discuss in "The Settlers," which takes both a big picture and up-close-and-personal look at the volatile Israeli settlements.
You might have noticed in the above a lack of fiction films. That's not because of a bias on my part toward the real life (In fact, I'm a finalist juror for the narrative features), but, rather, an inherent challenge of film festivals. There are limited outlets for documentary films—and foreign-language fiction films, for that matter—but lots of places where a good English-language fiction film can find a home. As such, it has been my experience that the documentary and foreign offerings have been, on average, much stronger than the fiction choices that make it to our festivals.
But there are a few good ones at Heartland. "Year by the Sea" might draw comparisons to such woman-finds-herself flicks as "Eat Pray Love," but winning performances by Karen Allen and Michael Cristofer help it overcome some too-obvious attempts at crowd pleasing. And "Girl Flu"—about the fallout from a young woman experiencing her first period—reminds that there's more than one way to tell a coming-of-age story. Both underline the way interesting, multi-faceted female characters—like outstanding documentaries—tend not to make it to the multiplex.
In doing so, they make a case for the value of festivals such as Heartland.•
__________
This column appears weekly. Send information on upcoming arts & entertainment events to lharry@ibj.com.
 
Please enable JavaScript to view this content.