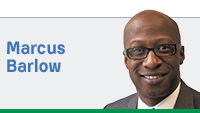 OK, that title is a little obnoxious, but it's supposed to be. It's just as obnoxious as the deluge of prognostication before the election from Democrats about how the Republican Party was done, or at the very least, needed to rebuild.
We were told Gov. (now vice president-elect) Pence was a drag on the national ticket and an even worse drag on Indiana Republicans. We were told Eric Holcomb was damaged because he not only stood by his old boss Gov. Daniels, but also stood by Pence. We were told residency attacks on Evan Bayh wouldn't work because they didn't work against Dan Coats and "Hoosiers know Evan Bayh" so there was no use in trying to tell them he might not be the man they think he is.
We were told John Gregg would glide to victory because the Indiana economy wasn't as good as Republicans(and the Obama White House, and economic data) said it was and RFRA was such an embarrassment that both Republicans and Demo-crats would join together to universally punish any who had the audacity to support any idea of religious freedom.
We were told Glenda Ritz was the victim of Republican bullying and voters wouldn't stand for it.
We were told that, despite how well Trump might or might not do in Indiana, Hoosier voters didn't vote straight ticket and often elect candidates from both parties. (That's true.)
In all fairness, we weren't really told anything about the Democratic candidate for attorney general. I can't even remember his/her name.
Democrats rallied against RFRA, made disgusting phone calls to the governor's office in protest of reasonable health care laws, created attack yard signs, and even kicked out their elected Senate nominee and replaced him with a political legend—and Republicans swept every statewide race.
The question now has to be asked: How will Indiana Democrats rebuild?
I don't have a good answer to that. I'm not a Democrat, so I have no clue what their party will do, but I have a couple of thoughts for them to consider.
First, stop attacking voters. This election was much more personalized than previous ones, and Democrats were the leading culprits. In this election, it wasn't enough to attack someone's ideas; Democrats attacked voters at a personal level. Support Trump? You're deplorable, racist, xenophobic, homophobic and evil. Even now, liberals are attacking their friends and family, people they've known for years, simply because of whom they voted for.
Second, stop over-reaching on social issues. Itisn't enough for Democratsto get their social initia-tives passed; they also needto demonize anyone whoquestions the initiatives.Conservatives boycottbusinesses, but liberals take it one step further and attack anyone personally whom they disagree with, and they'll attack anyone connected to them. Just today, I was told by the CEO of a tech firm that he would harass my clients until they fired me. And what was my sin? That I didn't think a particular statement was offensive. Mind you, I didn't say anything offensive myself—I just didn't think what someone else said was offensive. That was enough to incur his wrath.
Listen to voters. Care about all of them, even the ones who disagree with you. You might find some very good human beings who simply have a different perspective. Maybe if you start treating them that way, they'll be more open to your sales pitch.•
__________
Barlow, a Republican strategist, was a press secretary for U.S. Rep. Chris Chocola and a spokesman for Mayor Greg Ballard and the state Family and Social Services Administration. Send comments to [email protected]
Please enable JavaScript to view this content.