Progressive groups in Indianapolis—and those whose causes were targeted by President-elect Donald Trump throughout the presidential campaign—say they are experiencing a big boost in new volunteers and donors since Election Day.

Immigration groups, Planned Parenthood, the American Civil Liberties Union and other groups say contributions are up—and so are people who want to donate their time.

"Our phones have been ringing off the hook, and we are getting inundated with emails and social media posts," said Kelly Sharp, communications director at the ACLU of Indiana. "Many people are justifiably concerned about some of the policy proposals made by the president-elect during the campaign."

The post-election surge is a welcome sign of support for liberals and those aligned with them, as Democrats experienced a disappointing Election Day nationwide—failing to win the presidency and the U.S. Senate, both of which seemed attainable—and in Indiana, where they lost the gubernatorial and U.S. Senate races, and didn't manage to get out from under the thumb of supermajorities in the Legislature.

The groups also say it's a warning to President-elect Trump and Vice President-elect Mike Pence that there is grass-roots momentum prepared to fight against Trump's more divisive campaign promises, from deporting Mexicans living in the country illegally to banning Muslims from entering the country to criminalizing abortion.

Immigration attorney Rachel Van Tyle said she's received so many calls and had so many questions about what Trump's win might mean for immigrants that she decided to volunteer with the Immigrant Welcome Center.

On Nov. 22, she joined a dozen other volunteers—including attorneys and translators—at a free legal clinic at Lafayette Square. It was her first time volunteering with the group, but it won't be her last.

"People have so many questions: 'Am I going to be deported?' 'What will happen to my family?'" she said. "People are really scared."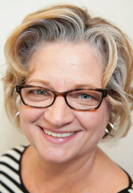 Downs
Immigrant Welcome Center Executive Director Terri Morris Downs said the group received not only a boost in people seeking to volunteer in the week following the election but also about $1,500 in cash donations—notable because all but one came from first-time donors—and a surge in donations of coats, clothing and toiletries.

"I am so heartened by people's generosity, in wanting to help immigrants and refugees here in Indianapolis and wanting to stand in solidarity for what this country believes in," Downs said. "Many people who were complacent really feel called to do something right now."

At Exodus Refugee Immigration, a group that helps resettle refugees, 134 volunteer applications rolled in the week following Election Day—a huge feat considering the organization usually gets 400 in a year. The group says it is "hopeful that the president-elect will continue the refugee program" but is unsure what to expect.

Exodus tangled with Pence earlier this year in a lawsuit over the governor's attempt to block Syrian refugees from resettling in Indiana. In October, a federal appellate judge admonished Pence with a unanimous opinion in Exodus' favor.

"It has been very, very heartening to have so many people come on board and say, 'How can I help?'" said Development Director Liz Standiford. "It's a transitional period. We don't know what will happen, but we feel optimistic at least about Hoosiers and neighbors and friends about how they feel about refugees."

The surge in support for groups supporting liberal causes appears to be a nationwide phenomenon. The Wall Street Journal reported Nov. 15 that liberal political groups were reporting "unprecedented" surges in donors.

A similar boost in support for conservative groups followed President Barack Obama's term in office, according to Bloomberg.

"Whether you're a conservative or a liberal, a lot of folks in either of those political belief systems have seen this as an opportunity to quote-unquote vote again, either through volunteer time or charity," said David Sternberg, a faculty member at the Lilly Family School of Philanthropy at Indiana University and a partner with Loring Sternberg and Associates.

How long the surge lasts is anyone's guess, Sternberg said, and it's up to groups benefiting from new donors and volunteers to keep them engaged long term.

"Only time will tell," Sternberg said. "The smart nonprofits will be those who [capitalize] on this opportunity."

Here are some other groups that have experienced boosts:

Planned Parenthood of Indiana and Kentucky. Ninety percent of the 1,400 donations that came directly to Indiana and Kentucky the week after the election were in Pence's name, according to Ali Slocum, spokeswoman for Planned Parenthood of Indiana and Kentucky.

Earlier this year, Pence signed legislation that would have banned abortions sought because of a fetus' genetic abnormalities or because of its race, sex or ancestry. It also required that aborted or miscarried fetuses be buried or cremated.

A federal judge blocked the law's implementation.

"We've seen such a huge surge of people who are rallying around us," Slocum said. "Every single time we come under attack, our supporters stand up and they fight back."

Indiana Muslim Alliance. Rima Shahid, executive director of the alliance, said the group has "definitely seen a lot of people that have been emailing asking if we needed volunteers, and even sending donations through our website."

"It feels really nice amid all of this anxiety," Shahid said. "It's uplifting when you see new faces, to have people in the community standing with you."

Shahid said people who want to help support Indiana Muslims should call their state lawmakers and ask them to pass a hate-crime law. Indiana is one of five states without hate-crime laws. The FBI recently reported that hate crimes nationwide are up 6 percent.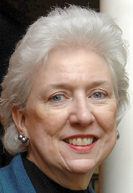 Wachtel
Girls Inc. The local chapter of the mentoring organization also saw a "flood of applications" to participate in its volunteer program.

The group has also seen some extra donations—one of which was given in honor of Democratic presidential candidate Hillary Clinton.

"I know it comes out of unhappiness and we're sorry about that, but it's been a good thing for us because we always need volunteers to help," said Girls Inc. CEO Patricia Wachtel. "We're very appreciative of the sentiment that's caused some people to think about us and think about girls."

Wachtel said disappointed supporters shouldn't overlook the progress women made this year by having a female nominee for president.

"It's like anything else in life," she said. "If at first you don't succeed, you try and try again."•