Named after a peak near Atlanta where his father fought during the Civil War, lionized for imposing a record-breaking fine on Standard Oil, and perhaps best known as the first commissioner of Major League Baseball, Kenesaw Mountain Landis became one of the most famous men in America.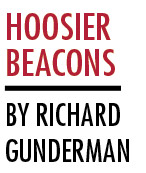 Born in Ohio, Landis spent most of his boyhood and adolescence in Indiana, where his father practiced medicine and operated a farm. There, "Kenny" and his four brothers learned the virtues of hard work, an ethic that later propelled two, Charles and Frederick, into the U.S. Congress.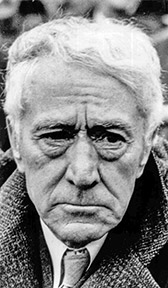 Landis fought corruption his entire career—taking on Big Oil, Major League Baseball and two women dueling for custody of a baby. (AP photo)
Landis went on to work as a court reporter in Logansport, take up the practice of law, and attend law schools in Cincinnati and Chicago before being admitted to the Illinois Bar. After working for the U.S. State Department, he turned down an ambassadorship.
Instead, Landis returned to practice law in Chicago, where he met and married Winifred Reed. The couple had three children. Their son, Reed, later became a World War I flying ace.
President Theodore Roosevelt nominated Landis to the federal bench in Illinois, to which he was confirmed in 1905. There he became a celebrity, in 1907 imposing the largest corporate fine in U.S. history: Standard Oil was ordered to pay $29 million for offering illegal railroad rebates.
When the trust-busting Roosevelt learned of the decision, he allegedly responded, "That's bully!" By contrast, John D. Rockefeller of Standard Oil told his golfing buddies that Landis would be dead before the fine was paid. He was right, as the decision was reversed the very next year.
In a famous 1916 Landis case, a woman claimed a baby she brought back from Canada was her late husband's heir. A young woman appeared and claimed the child as hers, saying she was told it had died at birth. Landis eventually awarded the child to the birth mother, earning comparisons to King Solomon.
By 1919, Major League Baseball was facing a corruption crisis. Players were known to be taking bribes from gamblers, but team owners were unwilling to take action for fear it would provoke a crisis of public confidence in the game. Action was needed to restore faith.
It came in 1920, when Landis was appointed the first commissioner of baseball. He promptly banned eight players, including "Shoeless" Joe Jackson, from the Chicago "Black Sox" for life, writing that, "Regardless of the verdict of juries, baseball is competent to protect itself against crooks."
Landis' opposition to corruption was legendary. He eventually banned a total of 18 players. In 1921, he clashed with Babe Ruth over post-season exhibition tours, discovering to his delight that both the press and public supported his decision to suspend Ruth until the next season.
During his 24-year tenure as commissioner, Landis was responsible for a number of baseball innovations. He established the minor-league farm system, required Major League teams to disclose their deals with prospects, and introduced baseball's first all-star game.
Landis continued to preside over baseball until his death in Chicago at age 78. Within two weeks, a special committee elected him to the National Baseball Hall of Fame, and soon thereafter, the baseball writers' association renamed its Most Valuable Player Award after him.
Landis ruled baseball with an iron fist. The publisher of the Sporting News wrote of him, "He may have been arbitrary, self-willed, and even unfair, but he 'called 'em as he saw 'em.' He put the fear of God into weak characters. As a lifelong lover of baseball, I am eternally grateful."•
__________
Hoosier Beacons pays tribute to Indiana's bicentennial by telling the stories of famous Hoosiers. It appears every other week. Gunderman is chancellor's professor at Indiana University.
Please enable JavaScript to view this content.