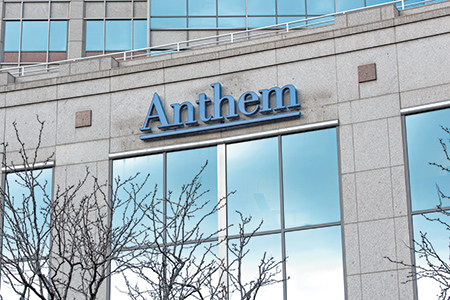 Anthem Inc.'s goal was simple: It wanted to get bigger in the topsy-turvy health insurance business by buying a big competitor.
But despite months of working to acquire rival Cigna Corp., Anthem saw the deal run straight into the rocks. In July, the U.S. Department of Justice sued the two companies to keep them independent. A trial got underway in November with no end in sight.
The legal delay and possible scuttling of the deal was not the end that Anthem, the Indianapolis-based insurer, would have scripted for its $48 billion merger.
The goal was to build scale and get more leverage with hospitals and other providers in an industry that is undergoing huge change and watching enrollments grow under the Affordable Care Act.
Anthem is no stranger to deal-making. It was built by stitching together Blue Cross plans in other states, then gobbling up one of the nation's largest insurers, WellPoint Health Networks of California.
But the federal government said an Anthem-Cigna merger would cut down the number of providers, limiting consumers' choices. The government is also suing to stop the combination of insurance giants Aetna and Humana. Many analysts are on the sidelines in predicting how the proposed mergers will fare.
Over the summer, antitrust officials delivered a blistering critique of Anthem, saying the company often provides poor customer service, is slow to innovate, and is difficult to work with for doctors and hospitals.
Anthem has continued to challenge the U.S. action in court but would remain receptive to a settlement with the Justice Department.
Cigna has said it was "evaluating its options consistent with its obligations under the agreement."
The lawsuit has exposed a deep rift between Anthem and Cigna, as transcripts of testimony were unsealed during a U.S. antitrust trial in Washington, D.C.
Cigna CEO David Cordani, who has publicly defended the deal, revealed his doubts about the benefits of the merger for his company under questioning by the Justice Department. And Anthem CEO Joseph Swedish disclosed his company had created a secret team to plan its integration while keeping Cigna executives in the dark because of their lack of cooperation.•
Please enable JavaScript to view this content.