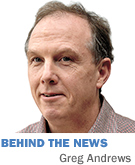 Year in and year out, a parade of central Indiana companies sells to out-of-state buyers. Such deals aren't necessarily bad. In fact, the wealth they help create often serves as fuel to launch and expand upstart firms that might become our major employers of tomorrow.
Yet it's also great to see a local company follow a different path—one aimed at positioning the firm for long-term independence. Such was the route recently taken by the Indianapolis construction firm Shiel Sexton Co., which finalized a transaction Sept. 30 making it 100 percent employee-owned.
Shiel Sexton, founded in 1962, established an employee stock ownership plan, or ESOP, for 30 percent of the company in 2012—a move that always was intended to be a precursor to the 100 percent ESOP it now has in place.
The ESOP is part of the company's retirement plan. Shares will gradually be distributed to employees' accounts over many years—without any financial contributions by employees.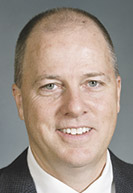 Dilts
"If you go back 15 to 20 years, we always had a mantra of perpetuating the company," CEO Mike Dilts said. "We take a lot of pride in being an Indianapolis-headquartered business. We were never going to sell our company to anyone but ourselves."
ESOPs are relatively rare in Indiana, and that's a shame, said Steve Smith, a partner at the law firm Krieg DeVault who has structured more than 300 ESOP transactions across the country, including Shiel Sexton's.
"The most fascinating part of ESOPs, and the most rewarding and enriching, is the effect on employees of being the owners of their companies—and seeing over time employees thinking and acting like owners. It's absolutely fascinating to watch."
He said Indiana has been less aggressive than other states in espousing the virtues of ESOPs, which are substantial. For example, ESOP companies or their individual shareholders pay no income taxes on profits. Instead taxes are deferred, often until owners make qualified withdrawals in retirement decades later.
Then there are the wealth-spreading effects. For instance, at one of Smith's clients, Phelps County Bank in Rolla, Missouri, tellers over the course of 30 years have become millionaires.
Former Indiana Treasurer Richard Mourdock aggressively promoted ESOPs while he was in office from 2007 to 2014, but in general "Indiana's approach to employee ownership is to give it lip service and do no more," Smith said.
He added: "There is only so much politicians can do, but the bully pulpit is a powerful thing, and allocating at least nominal resources as a means of keeping wealth inside the state and transferring it to middle-class people" is a worthy objective. "It certainly counteracts the decline of the middle class in a major way."
Indiana does have a wide range of successful ESOP companies, from Oliver Winery in Bloomington to McFarling Foods in Indianapolis. Yet the state overall has just 169 of the nation's 7,000 ESOP companies, according to the National Center for Employee Ownership. And those Hoosier firms have a modest 126,000 participants in their plans. In contrast, Ohio has 280 ESOP companies, with 731,000 participants, and Illinois has 365, with 934,000.
Shiel Sexton's management believes the structure will give it a competitive advantage as it seeks to recruit the best employees.
The transition is occurring at a time the 330-employee company is enjoying a nice upswing, thanks to a long list of prominent projects, from Indiana University's Assembly Hall renovations to the Liberty Fund headquarters in Carmel and Salesforce.com's expansion into Salesforce Tower downtown. Revenue reached $350 million in 2016, up from $271 million in 2015.
U.S. Department of Labor filings show that, when Shiel set up the 30 percent ESOP, that stake was valued at $4.17 million—giving the company a total valuation of $13.9 million.
Company officials declined to provide the valuation used to establish the 100 percent ESOP. As part of that transaction, the 14 owners were bought out. But rather than receiving cash, they received notes from the company that will be paid off within seven years.
The 14 haven't gone anywhere. Dilts and other managers are still at the firm, ready to participate in its next phase of growth.
"So many firms in our industry struggle with ownership transition in part because it is such a complex, expensive and slow-moving process," Dilts wrote this fall on his blog. "As a consequence, we see more and more local and regional firms in their first and second generation of ownership gobbled up by large international conglomerates. We believe Shiel Sexton is special and we wanted to avoid this type of fate."•
Please enable JavaScript to view this content.