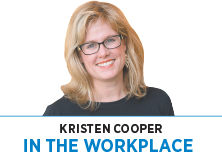 Are the problems you are experiencing right now related to: A. business, B. your mental well-being, or C. both?
If you answered A, B or C, it might finally be time to discuss your concerns with a mental health professional. Before you roll your eyes and stop reading, consider this: Psychotherapists have pursued advanced degrees and are formally educated and trained to help you overcome problems, change behavior and increase happiness. Work and home life could be exponentially better if you spend time and money on teletherapy.
While you might be one of the fortunate ones to have family, friends, mentors and spirituals leaders who can guide you through tough times, a psychotherapist will help you better understand yourself and those around you so you can be a better person, business owner, leader, partner, manager, team member, friend, parent and community member.
Unfortunately, mental health is often ignored when an entrepreneur starts a company—there's just too much to do. After listening to hundreds of founders discuss the challenges they have faced, it became clear that founders needed a deliberate way to talk about mental health in a professional setting. In 2017, The Startup Ladies launched Mental Wellness for Business.
This educational series provides information about the psychological challenges entrepreneurs experience regularly and provides actionable steps to make positive changes. The goal of this program is to promote emotional, psychological and social well-being.
Several participants now regularly attend that program and work with therapists, which is awesome. However, my inbox is often peppered with invitations from founders, mentees and former colleagues to "catch up." Which is usually code for: Something is going on and it isn't good.
Thanks to the psychotherapists who have taught me about setting boundaries, I'm quick to decipher whether it's an actual business problem or a topic that is better suited for therapy. In most of these "catch-up meetings," the person across the table from me should have called a therapist. So, I plainly ask if they have one. If so, we talk about the importance of discussing the topic with a therapist and how to bring it up with them. If not, then I offer to recommend therapists in my network.
Finding a therapist who is a good fit can be challenging. Before looking for someone to help you, it's useful to become clear about your needs. Begin by identifying two sets of criteria. First, list the problems you are experiencing. Common ones might be depression, anxiety, work stress, self-esteem, anger management, relationship challenges, parenting, trauma, loss of a loved one or job. Second, identify the qualities a therapist needs in order for you to feel safe. Perhaps gender, religion and ethnicity are important. By creating these two data sets, you have empowered yourself to move on to the next step.
Do you have a health care benefit or must you pay out of pocket? If you need to find someone in network, pull a few names from the list of providers available to you. Then visit PsychologyToday.com to look up their profiles for more detail. Consider their education, specialties and content they chose to include on their profile.
PscyhologyToday.com also allows you to sort by: issues, insurance, gender, types of therapy, age and price. Expect to pay $130-$250 per session, depending on the therapist's level of education, certification, experience and specialty. The more niche, the more you pay.
Make a short list of therapists who look interesting. Call them and leave a message requesting a brief phone conversation to introduce yourself and learn more about them. During the call, ask what methods they use in their practice and then Google the methodologies, so you better understand how they operate. Next, ask what the agenda for the first session will look like. If you get an answer along the lines of, "It's up to you," run with that. Bring your list of things to talk about and the therapist will help guide you.
BetterHelp.com does a great job prompting you with questions to help identify therapists who might align with your needs and values. They charge only $60 a week for one online session that lasts 30-45 minutes, plus unlimited text, video and audio messaging. They match the therapist to you based on the feedback you provide. This option doesn't give you as much control over whom you get to work with.
There are some outstanding psychotherapists in the area. Lynn Hynes is both an entrepreneur and psychologist and helped create content for The Startup Ladies' Mental Wellness for Business program. Ranada Dalton, Crystal Wade and George Middleton are all excellent and have led meaningful conversations within the aforementioned series.
Instead of burdening those close to you with your problems—get the professional support you need and deserve. That way, you spend more quality time with those you love.•
__________
Cooper is founder and CEO of The Startup Ladies.
Please enable JavaScript to view this content.