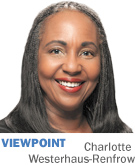 It's getting hot in here. Rudeness and bullying are on the rise at work. A poll of thousands of workers conducted by Christine Porath, associate professor at Georgetown University, and Christine Pearson, professor at Thunderbird School of Global Management, found that 98 percent of workers experience disrespect and rude behavior on the job.
Porath and Pearson also found that incivility is expensive. Victims of on-the-job rudeness intentionally decrease their work efforts, time spent at work and quality of their work. Alarmingly, the majority of workers lost work time worrying about the incidents and avoiding the offenders, which caused their commitment to their organizations and performance to decline.
Not to mention the high costs of dealing with and responding to mean employees. An Accountemps study found managers and executives at Fortune 1,000 firms spend 13 percent of their work time resolving uncivil behavior. That's the equivalent of seven weeks a year down the proverbial drain.
Don't get me wrong. "Haters" are not rude employees who merely dislike one another. No matter how talented, employees can't like everybody in the workplace. As the saying goes, different strokes for different folks.
But behavior that hurts performance, morale and retention is a much bleaker form of misconduct that reflects the telltale signs of bullies at work. These are the true-blue haters that are going to hate, no matter what. They are passive, aggressive or passive-aggressive. They are smart employees who do stupid things. And, nowadays, they seem to be everywhere.
Bullying is not acceptable at work. Period. While there is no one-size-fits-all solution, here are two effective tactics to help you deal with a mean and backstabbing colleague.
Use different strokes for aggressive folks.
"People act aggressively at work because they feel threatened," said Gary Namie, founder of the Workplace Bullying Institute. As a result, people who are skilled and liked are the most frequent targets because they pose a threat to a workplace bully's ego. Namie advises these employees should stroke the aggressor's ego by offering gratitude and positivity. Never underestimate the power of surprise by addressing rudeness with kindness. Even if you can't convert the bully, you can shift negative tension to positive empowerment by enlisting a team of allies and advocates who can champion and advance your cause in a way you can't do by yourself.
Call it out, but you need not shout.
Keep in mind: A passive-aggressive employee will try to provoke you to be defensive. Instead, calmly and professionally address a rude bully and tell him or her those actions aren't acceptable. If you're on the edge of responding emotionally, calmly walk away, decompress and deal with this person after you gather your thoughts. No doubt about it, this will be difficult to do. When someone wrongs, attacks or rejects you, you want to wrong, attack and reject him or her right back. But remember, playing tit-for-tat is a childish game. (And if you don't believe me, ask any kindergarten teacher.) Be the teacher, not the child. Ask yourself, "Is this the best I can do?" Or as my mom used to say, "Never wrestle with a pig because you'll both get nasty and dirty, and the pig will like it."
In sum, organizations have a bottom-line business responsibility to recognize, address and curtail the rise of rude and bullying behavior at work.•
__________
Westerhaus-Renfrow is a clinical assistant professor of management and business law at Indiana University Kelley School of Business Indianapolis.
Please enable JavaScript to view this content.