Should state-funded pre-kindergarten be expanded statewide?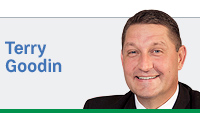 As a parent, educator and lawmaker, I have witnessed the transformative effect early education can have on the lives of young Hoosiers. These experiences have convinced me of the critical need for an aggressive expansion of the state's pre-K program.

As a father and educator, I am cognizant of the fact that the majority of brain growth and development occurs from birth to age 5. Evidence-based research has determined that the neuro-highways are much more complex and developed in children who have participated in quality pre-K programs as compared to their peers who have not.

As superintendent of a rural school corporation in southern Indiana, I have seen firsthand the impact that social and economic status can have on the school-readiness of children. My experience has been that children on the lower end of the socio-economic scale often do not possess the school-readiness skills of many of their middle- and higher-income classmates. As a result, these children are already behind before ever stepping foot into a kindergarten classroom. With career and readiness standards now in place for grades K-5, these kids simply do not have time to catch up.

As a lawmaker, I have the chance to affect policies that can recognize these problems and work to change them.

My concern is that we aren't moving quickly enough.
At present, only five counties across Indiana are participating in the first state-funded pre-K program. By any standard, On My Way Pre-K is a resounding success in giving children in low-income families a jump-start on developing their innate skills. More than 3,000 Hoosier children have taken advantage of this program. I know these facts to be true because On My Way Pre-K includes Jackson County and the school corporation of which I am superintendent.

Yet, at a time when everything indicates more should be done, the tendency of many legislative leaders is to dawdle. In his State of the State speech, Gov. Eric Holcomb boldly asked for an increase in pre-K funding from $10 million to $20 million.

I applaud Holcomb, but in truth, that still isn't enough. We need to be thinking about expanding our investment to all of our youngest, most-cherished Hoosiers. We need to be expanding from five counties to all 92 counties!

In my mind, this is a far better priority for using state resources than the unfettered devotion demonstrated by recent administrations and Legislatures toward expanding charter schools and vouchers. There are several more attempts under way this session to continue the explosive growth of these programs, with little or no attention to how effective they have been. There is no consideration of taking the kind of slow approach that we have toward pre-K.

Our public schools bear most of the responsibility in educating Hoosier children. In rural and poor areas, these same public schools will be the only opportunity children will have to access a quality preschool program. We must invest in all of our public schools, large and small alike. As a parent, educator and lawmaker, I feel quality pre-K education should be given the utmost consideration during the 2017 legislative session.

And that commitment should include more resources toward a program that has proven to be a positive investment in our future.•

__________

Goodin is a Democrat who represents House District 66 and is superintendent of Crothersville Community Schools. Send comments to ibjedit@ibj.com.