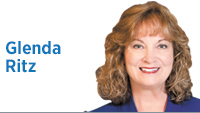 Serving as Indiana's superintendent of public education gave me a unique perspective of the definition of equity in education. As superintendent, I traveled to all 92 counties to see great public schools providing educational programming for children. Equity does not mean equal. Equity means providing individual students with the supports they need to succeed. As every parent and every teacher know, some students will need more supports to have an equal chance to succeed.
The Indiana General Assembly will spend a great deal of time this session debating the merits of investing in infrastructure and fixing our roads and bridges. Infrastructure is an important issue. However, the funding of technology access throughout our state should receive just as much attention. IBJ readers know that technology access is a highway infrastructure we need to travel each and every day. Affordable high-speed internet connectivity in our rural and poverty areas and upgrades to our schools' technological capabilities are vital tools to everyday learning and the long-term economic viability of our state.
This investment should entail an assessment of the state as a whole regarding connectivity. After all, our students must not only have connectivity access at school but also be able to continue their schoolwork at home. All Hoosier families deserve access to technology just as they deserve access to good roads and bridges, no matter where they live in our state.
For about $17 million over the biennium, the state could begin its investment by making sure all schools are at connectivity levels that would allow them to seriously address equity in technology access for our children's learning. At the Department of Education, we fully expanded e-learning opportunities for educators and students. If a school had the appropriate connectivity, it could find ways to provide access to learning using technology tools and to advance the technology-infused curriculum offered to students.
When I visit schools, I look for student engagement in their own learning. Great teaching and learning can happen with or without technology access, but in today's society, upon graduation, students are expected to be proficient learners using technology. Student access to technology varies greatly throughout Indiana, from students who have access only once per week to a computer lab that is running on inadequate bandwidth, to students having one-to-one access to technology for learning throughout the school day and continuing at home.
Technology is now infused within every career opportunity, and IT and STEM jobs are in demand in our state. Indiana must support our schools to be technologically up to date regarding the preparation of students before post-secondary work in college and career training. Students must feel confident in their use of technology as learning tools to be able to compete for jobs and fulfill the needs of employers.
When I visit outstanding public-school career-training facilities that offer students IT and STEM courses that immerse them in hands-on and in-depth problem-solving learning activities, my thoughts always turn to the students in other parts of Indiana who are not being offered that level of education. No matter where a child lives, he or she should have access to the resources needed to fully prepare for successful careers, contributing to Indiana's economic advancement.
It is Indiana's responsibility to provide equity regarding student access to technology. Our economic future depends on it.•
__________
Ritz, a Democrat, is the former state superintendent of public instruction. Send comments to ibjedit@ibj.com.
Please enable JavaScript to view this content.