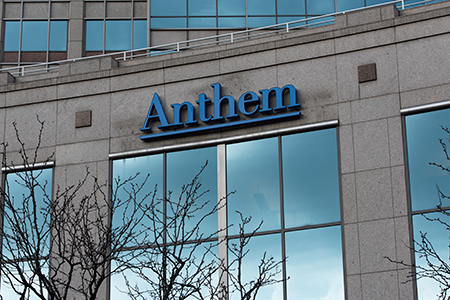 Anthem Inc.'s $48 billion acquisition of Cigna Corp.—what would have been the largest merger in Indiana history—isn't officially dead yet. But it's not going to happen.
Certainly, investors have written off the possibility—which is why the stock of Connecticut-based Cigna is fetching $32 per share less than Anthem agreed to pay when it hammered out the deal in July 2015.
Even Anthem's protestations sound meek. The company "believes there is still sufficient time and a viable path forward potentially to complete the transaction that will save millions of Americans more than $2 billion in annual medical costs and deliver significant value to shareholders," a Feb. 15 press release read.
To be sure, doubters about this deal have been in abundance from the start—both on antitrust grounds and on concerns over cultural fit. Cigna and Anthem were tangling over issues large and small even before they agreed to pair up. It was a merger driven more by a fear of being left behind as consolidation swept through the health insurance industry than by a desire to actually combine businesses.
As Anthem acknowledged in a regulatory filing soon after the deal was struck, it suspended its courtship with Cigna in February 2015 because "there were no signs of imminent industry consolidation." It didn't start wooing Cigna again until the spring, after other major insurers—including Connecticut-based Aetna Inc. and Louisville-based Humana Inc.—began exploring their own deals.
At that point, the regulatory filing says, "Anthem considered that the risk of being left out of the remaining consolidation in the health benefits industry outweighed the factors that led the Anthem board of directors to cease discussions in February." Not exactly a sentiment that makes the heart go pitter-patter.
In early July 2015, Aetna and Humana became the first to join in matrimony, with Aetna, the acquirer, agreeing to pay $38 billion. Three weeks later, Anthem and Cigna followed suit.
Had both deals closed, the health insurance industry would have undergone a sea change, with the number of major players shrinking from five to three.
But to the surprise of few observers, a federal judge on Jan. 23 swatted down the Aetna-Humana merger, deeming it anticompetitive. A different judge reached the same conclusion about the Anthem-Cigna pairing two weeks later.
The two mergers advanced in roughly parallel fashion until those court rulings. Then, on Valentine's Day, they diverged spectacularly.
That morning, Aetna and Humana called off their merger, with Aetna agreeing to pay the $1 billion breakup fee it had agreed to when the deal was struck.
By then, Anthem already had filed an appeal seeking to overturn its court defeat. But Cigna wanted no part of it, and it announced that afternoon it was terminating the Anthem merger and suing to collect its $1.85 billion breakup fee and another $13 billion in damages.
The legal slugfest had begun. Anthem immediately objected, asserting Cigna didn't have the right to call off the deal, and the next day it won a temporary restraining order preventing it from doing so.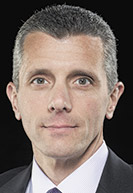 Cordani
In competing lawsuits, the two companies hold nothing back. Cigna accuses Anthem of trying to undermine its business by stealing confidential information and harassing its customers. For its part, Anthem alleges that Cigna CEO David Cordani sabotaged the merger from the get-go after Anthem rejected his demand to be CEO of the combined entity.
Buttressing those claims is Cigna's strange behavior during the antitrust trial, during which Cordani provided testimony attacking claims that the combined company would be able to achieve medical cost savings.
Also notable was Cigna's request for permission to object to Anthem's questions—something the judge in the case called "completely extraordinary."
Wall Street analysts don't think Anthem could save the deal at this point even if Cigna were working in lockstep.
For starters, time is running out, with the deal deadline coming April 30 and Cigna showing no willingness to grant an extension. An appeals court will hear arguments in the antitrust case on March 24, and a separate court will hear arguments on April 10 on whether Cigna has the right to walk away.
But the bigger issue is that Anthem has no good answer to the Justice Department's concerns about the combined clout of Anthem's and Cigna's business units targeting national, multi-state employers.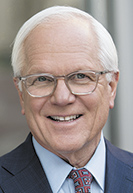 Swedish
Anthem CEO Joe Swedish himself said in September 2015 that "no doubt, we anticipate some divestitures" to address antitrust concerns.
But national employers is a business that is inherently hard to carve up, which is perhaps why Anthem's lawyers told the court a year later that the company had "no fix to propose" because a fix wasn't necessary.
"Swedish's own words … suggest an appeal will not be possible should the national accounts be the focus," Stifel Nicolaus analyst Thomas Carroll said in a report.
Further, he said, there is no recent precedent where the Court of Appeals for the Washington, D.C., circuit has overturned a ruling against a merger.
Carroll thinks it's time for cooler heads to prevail. He said Anthem should give up on the merger and pay the breakup fee—which he predicted would cause Cigna to drop its outsized request for damages and put the legal wrangling to rest.
"One thing is for sure—the lawyers that have been part of this 19-month saga have done exceedingly well," he said.•
Please enable JavaScript to view this content.