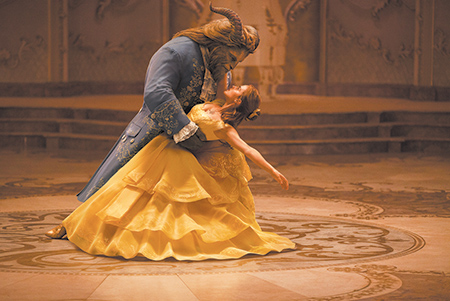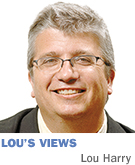 A batch of interesting fantasy films have crept into the cineplexes in the often-shallow, post-Oscar/pre-Memorial Day period. Here are thoughts on four of them.
"Beauty and the Beast"
It's easy to lament the trend at Disney to remake its animated films as live-action features. Are there no new ideas out there, I hear film buffs moan? (Short answer: Yes, there are. Witness the success of "Moana" and "Frozen.") "Why do they remake everything these days?" they ask, forgetting that there was significantly less time between "A Star is Born" and "Dr. Jekyll and Mr. Hyde" remakes in old Hollywood than between the animated "Beauty and the Beast" in 1991 and the live-action remake that hit theaters March 17.
Rather than bemoan the lack of originality, I'd rather assess work based on what ends up on screen.
In the case of "Beauty and the Beast," it's a mixed bag.
On the plus side, the new script manages to add to the original without contradicting or denying any of it. We get more backstory on Belle's mother, a bit more of the pre-transformation Prince, and a few additional characters around the castle. New tunes are passable and the much-reported-on interest La Fou has for his buddy Gaston is a welcome step forward for Disney.  
On the downside, the transformed castle staff—Lumiere, Cogsworth, etc.—lacks the playfulness of its animated counterparts. And the big production numbers—the boastful "Gaston" song and the should-be-show-stopping "Be Our Guest"—are so restlessly filmed that they become off-putting instead of involving. I yearned for the stage version's tanker-clanking dance or its equal. Instead, I got swirling and swooping cinematography that proved Disney doesn't need dizzying.   
Emma Watson is sufficiently charming but thin-voiced on the Beauty side of the equation, but it's difficult to separate the computer-generated imagery from that of actor Dan Stevens as the Beast. The tech/human combo does manage to slowly let the sensitive soul emerge from the buffalo body but also adorns the climactic fight with superhero-level absurdities.
In support, Kevin Kline provides some of the film's better moments as Belle's pop, Maurice. And it's always a pleasure to hear Emma Thompson, who, in the teapot role, adds a needed level of warmth.
Is the live-action version unnecessary? Perhaps. Inevitable? Yes. (Live-action "Mulan" and "Aladdin" films are in the works.) Entertaining? Enough.
"Kong: Skull Island"
In rebooting the giant ape franchise, "Kong: Skull Island" gives political context to what has become an American fairy tale, enriching the story with layers of … oh, who am I kidding? The latest adventure for the hairy guy is pretty much a redo of "Jurassic Park III" with a big gorilla at its center.
Some might think that is an insult. But I really do think the third Jurassic installment is the most rewatchable because it bypasses backstory, dispenses with set-up, and gets right to the promised action.
"Kong" does the same, painting its human characters with quick brushstrokes to more efficiently get us to the island. Once there, we get remarkable special effects, some overly obvious "Apocalypse Now" references (Metaphor alert: This "Kong" is set at the end of the Vietnam War), Samuel L. Jackson at his "Snakes on a Plane"-ish, and a John C. Reilly performance that could serve as an audition for the role of the Skipper in a "Gilligan's Island" remake.
The most interesting character is Kong, which is as it should be. But with an anticlimactic finale and a post-credit reveal that's spoiled in the credits themselves, "Skull Island" benefits from lowered expectations.
 "Logan"
Billed as the last of the "Wolverine" movies, "Logan" is a grim, unquestionable R-rated episode where the language is coarse, the pain realistically played, and aging with dignity isn't really an option.
At the start, Logan (Hugh Jackman) is hiding his claws and working as a limo driver. Also hidden: Mentor Xavier (Patrick Stewart), suffering from dementia that causes his superpowers to cause super problems. Then along comes Laura (Dafne Keen who, I trust, isn't allowed to see the film), a kid capable of causing serious damage to those who get in her way.
While I appreciated the film's willingness to keep going darker, I can't say I was moved by the big events toward the end of the film. And the final battle, like that in "Kong," didn't have a satisfying payoff.
While Wolverine's cinematic adventures in the past have been hit and miss, this one at least aims for a different target. 
"Get Out"
I've pretty much lost my interest in horror films. Or so I thought until I saw Jordan Peele's "Get Out," which manages to work as an edge-of-the-seat chiller and an insightful commentary on race while also being very funny. That's quite a lot to pack into a brisk, lower-budget film, but Peele delivers both as writer and director.
I recommend going in only knowing the core premise: After four months together, Rose is taking Chris home to meet her parents. She's white. He's black. And she insists that won't be a problem with her liberal parents.
But something is clearly amiss and, as with many horror films, the moments when cracks appear in the surface story are creepier and more effective than the revelations of what's actually going on.
Also as is common in the horror genre, there are difficult-to-believe moments. Why, for one, would Chris believe Rose has never even shown a picture of him to her family? And the opening sequence, while intense, doesn't quite fit in with the narrative of the rest of the piece.
But from here on, the tale is in good hands. As revelations are made, the stakes escalate. I'll leave it at that, being cautious about spoiling. Suffice it to say the most interesting revelations come from the why rather than the how in Peele's outstanding debut film.•
__________
This column appears weekly. Send information on upcoming arts and entertainment events to lharry @ibj.com.
 
Please enable JavaScript to view this content.