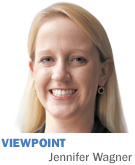 I've written many times over the past five years about my party's growing talent problem.
It's hard to throw a stick in corporate Indiana—or among Hoosier Democrats in Washington, for that matter—without hitting someone who worked for former Gov. Evan Bayh, former Gov. Frank O'Bannon or former Indianapolis Mayor Bart Peterson.
When Peterson lost in 2007, the pipeline of professionals slowed down. We've lost three successive gubernatorial elections, and Mayor Joe Hogsett just took office last year.
That's not to say we don't have talented folks coming up through the ranks. There are plenty working at the Statehouse and in Congress. But I've long maintained that, to grow a generation of political professionals, you need executive officeholders: They simply have more positions to fill.
I'm talking about all the jobs within an executive administration that give employees the kind of experience they might not otherwise get for many years: managing a team, overseeing statewide outreach, running procurements, or researching and offering advice on important issues facing the city, state or nation.
Because government, by its very nature, tackles big problems, those who work in it are often tasked with finding big solutions, and there's a sense of urgency that comes with serving an elected official who might be in office for only four or eight years.
It's a sink-or-swim environment where your phone rings constantly, and there are never enough hours in the day, but if you're part of a great team with great leadership, you can accomplish a lot and enjoy the experience.
By the time the next gubernatorial election rolls around, Democrats will have missed 16 years of invaluable bench-building. At this point, we're not going to forge new pathways simply by falling in lockstep behind one particular candidate, especially in an era where gerrymandering and other obstacles make it difficult to win and maintain a swing seat. We have to act now, and we have to be more strategic.
The 2016 election has morphed into crowded town halls and early-morning tweetstorms, and there's been a groundswell to recruit people—specifically women—to run for office. That's a good thing, but it's not enough. In addition to recruiting and training more female candidates, we need to prepare Democratic women more broadly for public and political service.
Our focus should be on electing women, who are woefully underrepresented in office, as well as nurturing women who already are on a professional career track but who might be looking to give back in other ways—perhaps a year or two in public service or fundraising for a candidate or taking on a leadership role in the community.
Why women? We lead differently and collaborate more openly, but as a friend recently pointed out, we also tend to be transactional in our relationships. Training up a small group of rising influencers together increases the chances they will stick with one another down the road.
If you can push past the disheartening headlines and look toward the future, there's a tremendous opportunity ahead for Democrats as we harness a ravenous appetite for good government, fair-minded policies and, most of all, common-sense leadership.
With a little of that last trait applied inwardly, we can build not just the next generation of female candidates, but also the next generation of thoughtful, professional, service-oriented women who will work tirelessly—with one another—to move our communities forward.•
__________
Wagner is a lifelong Indianapolis resident and founding principal of Mass Ave Public Relations, a local public relations and publicity firm. Send comments to [email protected]
Please enable JavaScript to view this content.