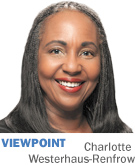 More and more leaders use social media to connect, network and maintain a dialogue with the public. Let's be painfully honest: Bosses and leaders are not perfect, and they are not immune to posting rather outrageous and downright embarrassing comments on social networking sites.
The good news is, people don't expect online perfection from even the savviest leaders. People understand that leaders are bound to make mistakes when using online platforms to connect with stakeholders, share knowledge and increase transparency.
A troubling trend, however, is developing. Some business, education, political and religious leaders are brazenly overconfident and act as if they can do no wrong within the realm of their tweets and Twitter chats. Instead of offering an apology for a tasteless remark or a profoundly misleading (if not outright false) comment, some leaders offer excuses, place the blame on another person or circumstance, and run like "H.E. double hockey sticks" away from their social media blunders.
It's fair to say that offering an apology after an epic Twitter or online mishap is tricky and might not be the most effective remedy to mend fences with the public. Barbara Kellerman, of Harvard University's Kennedy School of Government, aptly surmised in her article "When Should a Leader Apologize—and When Not?" that a public apology is "highly political, and every word matters. Refusal to apologize can be smart, or it can be suicidal. Readiness to apologize can be seen as a sign of character or one of weakness."
Researchers Tyler G. Okimoto, Michael Wenzel and Kyli Hedric also found that poorly constructed public apologies make leaders look bad and feel bad about themselves. Conversely, refusing to apologize—even to people they know deserve a sincere apology—makes a leader feel good and more powerful.
If there is a good chance that online apologies are so tricky and can also deplete a leader's self-worth like Kryptonite saps Superman's (or Superwoman's, for that matter) strength, should leaders post apologies via social media?
The answer is a mixed bag. Research suggests that apologizing in person helps repair professional relationships. For example, patients feel better about doctors who personally apologize and patients are no more likely to pursue legal action than they are when doctors do not take responsibility.
On the other hand, a recent study revealed that most people retweet online posts without ever reading them. Computer scientists at Columbia University and the French National Institute found that 59 percent of links shared on social media have never actually been clicked.
No matter the mode of the apology, leaders need to prove they get it and own it. Empty promises can make matters worse, especially when a leader promises to change but doesn't.
No doubt, it is always better not to make a mistake in the first place. But leaders are human, and eventually, they will need to apologize for something. Respected and successful leaders know how to create a strong bond with their followers by using social media to showcase their mistakes in a manner that earns them the benefit of the doubt for the next time they do the inevitable—make a mistake.•
__________
Westerhaus-Renfrow is a clinical assistant professor of management and business law at Indiana University Kelley School of Business in Indianapolis.
 
Please enable JavaScript to view this content.