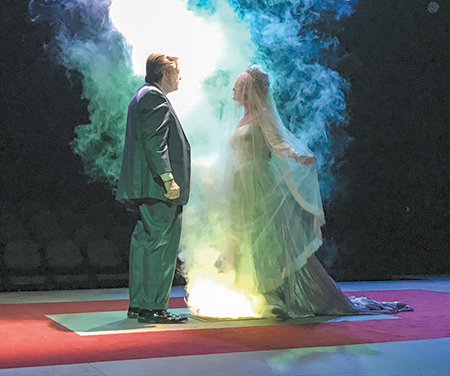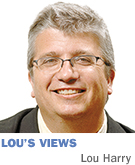 One of the most acclaimed—and audacious—new plays of the past few years, Mike Bartlett's "King Charles III" imagines a near future where the death of Queen Elizabeth leads to political and familial crisis.
With the death of his mother, a grieving Charles at last is poised to wear the crown. But there are complications. As Bartlett creatively imagines it, the seeming-forever Prince of Wales now must connect his heart and head to action—and he chooses to do just that by refusing to sign a new law limiting the power of the press. He wants Parliament to consider it further. But even those in Parliament who were against the law don't want the new king exercising this sort of power and telling them what to do.
So what's a monarch to do?
In "King Charles III," Bartlett doesn't just offer a lively political drama with great stakes and familiar characters. He structures the entire piece as a Shakespearean play, complete with dialogue in blank verse—albeit using contemporary language. Characters break out in soliloquies and construct creative metaphors, but, fear not, the play remains clear. And catching hints of Shakespeare's Richard II in Charles or Lady Macbeth in Kate or Prince Hal in Harry is just delicious gravy on an already wonderful meal.
Cardinal Stage, the professional theater company that has been making its mark in Bloomington for a decade, offers the play's local premiere (through April 2 at the Ivy Tech Waldron Auditorium) and faces the challenge well. Crisply directed by company founder and Artistic Director Randy White, the play is set with audiences on opposite sides of the stage, echoing the government and opposition sides of Parliament's debating chamber.
This is the kind of large-cast show rarely written these days due to budget constraints—and playwrights' awareness of those constraints. The 15-member company is a solid one, with standout work from Gerard Pauwels as Prime Minister Evans, Curtis Edward Jackson as a conflicted Prince Harry, and Reid Henderson as a Prince William already steeling himself for the throne even though some of the required steps pain him.
Kate Braun makes the most of the smallish role of Camilla—a character far more sympathetic here than in the tabloids—and Clare Cooney is a force to be reckoned with as Duchess Kate.
At the center is Charles Stransky as King Charles, and the presence of the Broadway vet ("Glengarry Glen Ross," "The Front Page") is certainly a casting coup for Cardinal. As a man trying to act on principles and wishing more leeway to think on his feet, he's both sympathetic and frustrating while family and country shift around him. But while Stransky's hesitancy initially seemed to come from the character, later in the play it occasionally appeared to arise from searching for lines. Here's hoping that's worked out in subsequent performances and Stransky's performances get even richer.
As with Shakespeare in his history sagas, Bartlett shades his characters with humanity, flaws and great lines. It asks core questions not just about the role of the monarchy in the modern world but also about the stability of any country that's run by fallible human beings.
"King Charles III" is a play as ambitious as some of its characters. And, at Cardinal, it succeeds royally.•
__________
This column appears weekly. Send information on upcoming arts and entertainment events to lharry@ibj.com.
Please enable JavaScript to view this content.