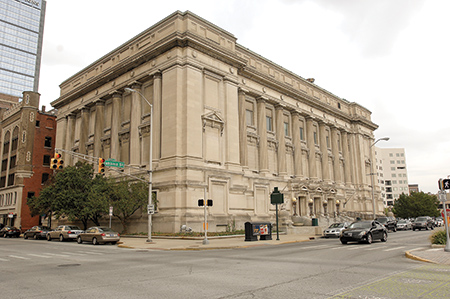 City officials are scrapping plans to help finance construction of a long-awaited 21c hotel proposed as part of a $55 million redevelopment of Old City Hall and are putting the property back up for bid.
Louisville-based 21c Museum Hotels LLC and the city in February 2015 announced the project, which would have added a modern, 150-room hotel to the historic building at the northwest corner of Ohio and Alabama streets. Old City Hall would have housed the hotel's lobby and a contemporary art museum with free admission.
But after two years, and still without a commitment from 21c that it would move forward with the project anytime soon, the city decided it was time to pull the plug.
"They've made clear to us that construction wasn't feasible in early 2017," Thomas Cook, Mayor Hogsett's chief of staff, told IBJ.
The project agreement signed by the city and 21c on Dec. 30, 2015, shows the hotel owner needed to close on financing before June 30, 2016, begin construction by March 15 of this year, and finish by July 31, 2018.
IBJ reported in August that 21c missed the June financing deadline as it began searching for a new investor.
City officials are encouraging 21c to resubmit its proposal when the city begins to solicit bids, likely within 30 days, Cook said.
A statement that IBJ received at deadline from 21c partner Chloe Mata Crane made that sound unlikely, however.
"Although we are intrigued by the potential redevelopment of Old City Hall, we have been unable to reach business terms that make a 21c Museum Hotel project feasible at this site," wrote Crane, a 21c executive vice president.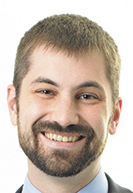 Cook
She added: "Indianapolis is a great city, and we will continue to explore other opportunities to bring the 21c brand there."
Construction of the museum was to have been funded from a mix of sources, including a $9.1 million loan from the city-controlled not-for-profit Circle Area Development Corp. and an $11.3 million loan through the U.S. Department of Housing and Urban Development.
The city's agreement to provide the$9.1 million loan was finalized just one day before Republican Mayor Greg Ballard left office at the end of 2015.
That money was sitting in an account waiting for the project to begin, city officials say. In the interim, the CADC drew from loan proceeds to make three debt payments totaling $600,000.
Doing so didn't increase the city's costs, but officials did not want to leave the $9 million languishing indefinitely. By unwinding the loan now, city officials say, the only money the city has lost was for legal, development and consulting fees paid during the previous administration.
"What we conveyed to 21c this week is that the city will unwind the original deal and remove the financial liability of the city," Cook said. "We aren't comfortable keeping $9 million in a bank account."
21c planned to finance another $29 million through equity and debt. Sources would have included federal historic tax credits, the company said when the project was announced.
The city also would have contributed $2 million from tax-increment financing funds, which were to have been paid back.
21c's plans included guest suites with private rooftop terraces, art-filled meeting and event spaces, and "a unique chef-driven food and beverage concept showcasing local and regional farmers and producers."
But it appeared that the company—which plans to open its seventh 21c in Nashville, Tennessee this spring—was unable to get the backing it needed for the Indianapolis project.
'Ambitious but plausible'
Mark Eble, a managing director of CBRE Hotels, said hotels are difficult to finance in general, let alone one that involves the preservation of a historic building like Old City Hall.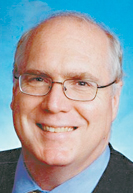 Eble
"Hotels don't have any tenant leases," he said. "When I build an office building and I have tenants, and I have 10-year leases, my lender feels a lot better when loaning the money."
Outside analysts had called 21c's financial projections for the Indianapolis hotel ambitious but plausible.
"Although the projections seem aggressive, the holding company's group of hotels … continue to outperform the competition within their geographic market group," loan underwriter Charles Kennedy of Cambridge Capital Management Corp. wrote in a 2014 report submitted to the Metropolitan Development Commission.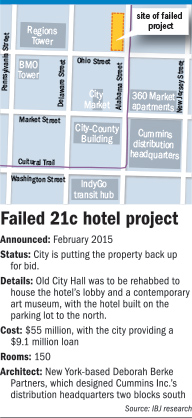 21c had expected to achieve an occupancy rate of 70 percent, similar to the rest of the market, by its third year of operation, according to the report. (Most hotel operations stabilize by the third year.)
With an average daily room rate at $250, revenue per available room—a key metric of hotel performance—would be $175.
That means 21c would have been performing almost 54 percent better than similar Indianapolis hotels, according to the report. The underwriter drew performance data from a sample that included The Alexander and The Conrad Indianapolis—two existing art-centric hotels—plus the Omni Severin and the Westin Indianapolis.
21c bulked up its financial firepower last September, announcing that New York-based Junius Hospitality Partners had acquired a minority interest in the hotel owner and would provide capital for up to $250 million in new projects.
Just last month, 21c completed financing plans with Junius to jump-start a $47.5 million project announced three years ago to turn the historic Hotel Savoy building in downtown Kansas City into a 120-room hotel.
Starting over
Indianapolis officials are confident proposals they receive from their new call for bids will match the ambition of 21c's proposal.
"21c knocks it out of the park, mixing the old with the new," said Jeff Bennett, the city's deputy mayor of community development. "We wouldn't want anything less than that."
Cook said he envisioned another public-private partnership, but "what that looks like is an open question. We're putting all the tools on the table."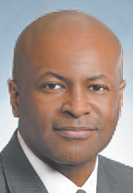 Osili
The city now will consider other avenues of financial assistance instead of a loan. Tax-increment financing funds or federal New Market Tax Credits are options, especially since the Market East Cultural District is showing a spike in activity, Bennett said.
City-County Council members in December broadened the downtown TIF to include both Market East and the former GM stamping plant site west of downtown.
In the emerging Market East district, Columbus-based Cummins Inc. recently completed a distribution-division headquarters just a block south of Old City Hall, and Flaherty & Collins Properties is constructing a $121 million, 28-story luxury apartment called 360 Market only a half-block south.
The site falls within the district of City-County Councilor Vop Osili, who remains upbeat about its development potential.
"I'm pleased that we are continuing to move forward with a project there, and I'm pleased that the city is still encouraging 21c to move forward," he said.
Old City Hall opened in 1910 and housed city offices until the opening of the City-County Building in 1962. After government offices moved out, the Indiana State Museum occupied the building until 2002, when it moved to White River State Park. The building later served as the temporary location for the downtown library while the Central Library was undergoing a renovation and expansion.
The state handed the city ownership of the building and, more recently, the adjacent parking lot as part of a larger land swap. In return, the city gave the state a tract of land along the Central Canal.
21c operates hotel-museums in Cincinnati; Louisville and Lexington, Kentucky; Bentonville, Arkansas; Durham, North Carolina; and Oklahoma City.
The owners of 21c—husband and wife duo Laura Lee Brown and Steve Wilson—own 2,000-plus pieces of art, which rotate through their hotels. 21c also borrows pieces for display.•
Please enable JavaScript to view this content.