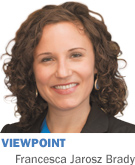 In the late 1970s, litter was an issue of such citywide concern that the late Mayor Bill Hudnut filmed a TV commercial urging Indianapolis residents to "put litter in its place."
Decades later, citizens are no less concerned about our city's misplaced rubbish: Trash and illegal dumping rank second on the list of Mayor's Action Center complaints. But we've lost our collective will to address the problem.
In an effort to change that, Mayor Joe Hogsett recently joined corporate and civic leaders in launching the "It's My City" campaign, which draws from the Hudnut commercial to urge citizens to keep Indianapolis clean.
It's a much-needed call to action. Indianapolis has lost its pride of ownership when it comes to clean streets and public spaces. That's evidenced by trash-lined streets and gutters that abound from affluent neighborhoods like Meridian Hills to center-city thoroughfares like Capitol Avenue.
It's time to start taking trash seriously, and it's especially important now.
Indianapolis is poised to emerge in coming years as one of the nation's thriving 21st century population centers. Our tech scene is growing, downtown is booming, and we're committed to investing in our city's growth—whether by marketing Indianapolis to attract new talent or revamping amenities like Tarkington Park to enhance livability.
As we make new investments, we also have to commit to taking care of what we already have. New buildings and promotional campaigns will go only so far if our streets are congested with plastic bags, bottles, cans and discarded mattresses that convey apathy and disrepair. As we strive toward the goal of attracting talent and making the city more vibrant, we have to start with the most fundamental practice of keeping Indianapolis clean.
Greater neighborhood order also leads to less crime and chaos. Keep Indianapolis Beautiful cites a drop in police calls following its work to replace a near-east-side drug alley with trees. These examples abound, as researchers from the University of Pennsylvania noted in a study on the crime reductions that resulted from beautifying vacant lots in Philadelphia.
Tackling trash demands two fundamental steps. First, the city has to commit more money and manpower to beautification. There was one major trash sweep last year. That's not enough. Indianapolis needs a proactive, citywide effort to clean up rubbish and sweep streets, with a priority on the most litter-ridden areas. That would send a clear message to the public that the city takes cleanliness seriously, and residents should, too.
Companies could help support these efforts through money, employee manpower, or a combination of both, building on existing efforts such as Indy Do Day and the Lilly Day of Service. And not-for-profits like Keep Indianapolis Beautiful could mobilize existing volunteers to help support the cause.
To maintain a clean city, though, the sole burden can't be on government. Our limited tax base won't support it. The job of keeping Indianapolis clean also depends on residents working to take care of their neighborhoods.
We've lost our collective sense of ownership of blocks and streets—whether because of technology, metropolitan growth or a more transient populace. We need to reclaim the belief that keeping our neighborhoods clean depends on all of us.
Hogsett can be the chief champion of this message. Civic leaders, businesses, teachers, ministers and others influential in their communities must echo it.
The revival of Hudnut's pithy anti-litter campaign is a good first step. Now, it's up to city, business and civic leaders to match that call to action with resources and sustained momentum.
Our ability to thrive as a next-generation city depends on it.•
__________
Brady is a vice president in the Indianapolis office of VOX Global, a Washington, D.C.-based strategic communications and public affairs firm.
 
Please enable JavaScript to view this content.