Susan Brooks was just getting her feet wet in public service when she was named to Forty Under 40. Since then, except for a small detour with Ice Miller, she has been on a trajectory that has seen her go from U.S. attorney to Ivy Tech Community College (as general counsel/senior vice president of workforce and economic development) to Congress.
"From the '90s until now, I have taken a lot of what people might call detours in my career, but it's just been a path," she said. "And it certainly wasn't a predetermined path between the public sector and the private sector. I've had some amazing opportunities and have been a part of some really important times in public service—including now."
Brooks said working in city government as part of former Mayor Steve Goldsmith's administration got her excited about public service and the opportunity to affect policy: "How can I be a part of government and administrations that are making a difference in people's lives?"
In 2001, a month after 9/11, President George W. Bush appointed her U.S. attorney for the Southern District of Indiana.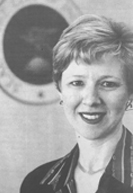 Brooks
"The world kind of changed and I led an office that was very much a part of that," she said. "Being part of the federal government at that time was an important time."
She left for Ivy Tech in 2007, where she worked with both elected officials and the private sector.
"I was very happy doing the work I was doing at Ivy Tech when I was approached about running for office," she said. "But all of my time in public service and in the private sector has just informed my time here in Congress."•
—Marc D. Allan