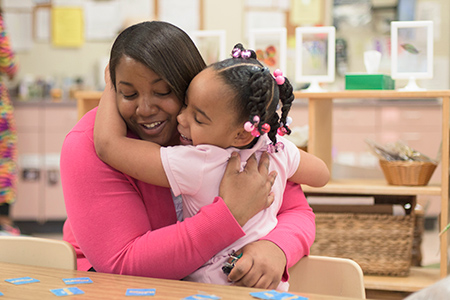 Indianapolis law school student Kendra Harper, 27, knew she wanted her daughter Bailie to attend preschool to help her prepare for kindergarten.
But she didn't know a state pre-K scholarship would do so much to transform her own education as well.
Bailie attends Day Early Learning's Lilly Family Center in Midtown through Indiana's On My Way Pre-K program, which offers free preschool for lower-income families.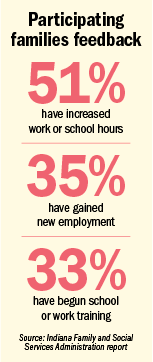 The scholarship enabled Harper, a law clerk at the Indiana Attorney General's Office, to quit her part-time job as a server at Le Peep, a position she'd previously needed to pay for Bailie's day care.
With a freed-up schedule, Harper has been able to complete several internships she said would "maybe not even have been possible" without the scholarship for Bailie.
"I didn't think I would be able to take advantage of this many opportunities," said Harper, who has been active in efforts to convince lawmakers to expand pre-K. "This experiential learning is completely priceless."
Harper's situation is not uncommon among families that have taken advantage of the On My Way Pre-K program. So advocates fighting at the Statehouse this year for more funding are working to ensure lawmakers take into account the workforce effects of the program.
Fifty-one percent of respondents in an early state evaluation of the pre-K program said their families had been able to increase their work or school hours while their children participated in the program, according to a report released by the Indiana Family and Social Services Administration.
Additionally, 35 percent said they had been able to obtain new employment and 33 percent said they were able to begin school or job training.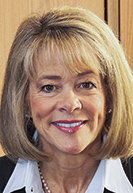 Stuart
The same FSSA report said children participating in the program "gained skills from fall to spring at a higher rate than their peers" in the areas of language comprehension, early literacy and other areas key to school readiness.
Connie Bond Stuart, regional president of central and southern Indiana for PNC Bank, which has been a leading advocate of expanding state-funded preschool in Indiana, said the results should help convince lawmakers that pre-K benefits state workforce development—on top of its effect on kids.
"It does have a direct impact on the parent because they have peace of mind, knowing their child is in a safe learning environment and they can turn their focus to generating more income for their family, or training so they can get access to better jobs," Stuart said.
She said the state's 4.1 percent state unemployment rate is evidence that workers need as much training as possible to fill jobs.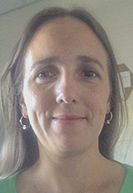 Macey
"It's more important than ever that we take people who want to work and help them improve their skills so they are more employable," Stuart said. "If we could help these people help themselves get access to better-paying jobs, everybody wins."
Erin Macey, policy analyst at the Indiana Institute for Working Families, said the data suggests "pre-K is actually a two-generation strategy for moving families toward economic self-sufficiency."
The cost to put a 4-year-old in a child care center averages $6,768 per year in the state, according to the Indiana Youth Institute. That's 30 percent of the average single mother's income. As a result, Macey said, families without access to good programs "may rely on less reliable or stable sources of care," which increases work disruptions.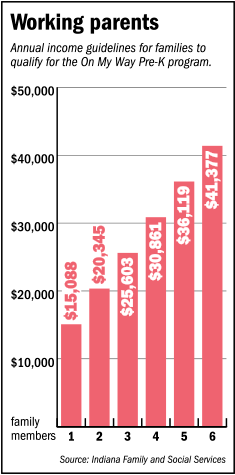 The Indiana Youth Institute said in its 2017 Kids Count data report that nearly 25 percent of low-income Indiana families "have had problems with child care severe enough that they have caused a parent to turn down, change or quit a job in the past year."
"Given that state lawmakers have expressed concern this session about unfilled jobs in Indiana, pre-K investments make even more sense," Macey said.
But lawmakers, in the midst of their biennial budget-writing session, still haven't settled on what level of pre-K investment they can afford—or even what level is ideal.
Leaders from both the House and Senate, along with Gov. Eric Holcomb, have all said they want to expand the preschool pilot program launched in 2014.
But some lawmakers still have questions about the value of the program, House Speaker Brian Bosma has previously acknowledged.
And so far this session, state leaders have expressed support for different approaches to expanding preschool—disagreements that will need to get hashed out before the end of April if more students are to attend state-funded pre-K next school year.
Holcomb sought to essentially double the $10 million annual budget for On My Way Pre-K but keep the pilot confined to the five Indiana counties already participating.
The House passed a bill earlier this session that would expand the program from five counties to 10 and allow preschool scholarship recipients to gain access more quickly to K-12 private-school vouchers. The House budget includes $20 millon for preschool.
The Senate's proposal calls to increase preschool funding by just $3 million per year and provides another $1 million for an online preschool pilot program.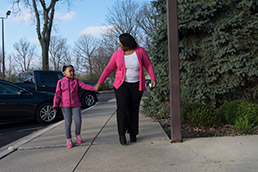 An employment policy analyst called state-funded preschool "a two-generation strategy for moving families toward economic self-sufficiency." (IBJ photo/Eric Learned)
House Ways and Means Committee Chairman Tim Brown, R-Crawfordsville, said he has started to have daily meetings with Kenley about the budget.
But he said the investment in pre-K will likely depend on "how comfortable people feel" after an upcoming April 12 revenue forecast, which will predict how much tax money is available for the next two years.
Until then, Stuart said, proponents will continue to make their case "as often as possible about the importance [of pre-K] from a business perspective."
"My hope is and my belief is," she said, "that our legislative leadership understands this is not an issue that needs to be debated as to whether it's an appropriate investment."•
Please enable JavaScript to view this content.