Should the Legislature change a plan that incentivizes homeowners to install solar panels?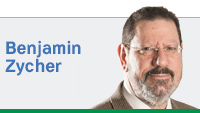 U.S. energy policies historically have been shaped by poor analytic arguments, resulting in an incoherent policy environment driving costs and prices upward. The adverse resulting effects have afflicted economic growth, employment and consumer well-being generally and in the electricity market in particular.
Indiana Senate Bill 309 would reform the net-metering system of subsidizing the installation of rooftop solar power systems. Power consumers who install solar panels receive a credit on their utility bills for the power they produce but do not consume. The excess electricity is sold to other consumers, and the owners of the rooftop systems pay for only their "net" electricity consumption. In Indiana, this credit is equal to the full retail rate charged by the given utility.
That retail rate includes the cost of transmission lines and local distribution systems, and all other operating costs (and depreciation) required to make the power system work.
This system creates two classes of economic problems. First, the credit paid for the excess solar electricity is substantially higher than the cost of electricity from competing sources. Someone has to pay these extra electricity costs—that someone is consumers without solar installations. The higher costs show up on their utility bills, so that overall power prices are forced above the level that would prevail in the absence of the net-metering system.
Second, reliability is a hugely valuable attribute of power systems; no one likes blackouts. Electricity bills reflect the cost of that reliability in the form of "capacity" charges covering the cost of the physical system and its spare capacity. People who install solar systems benefit from the reliability provided by the grid, which allows them to consume conventional electricity when the sun fails to shine. But because they pay for only their "net" power consumption, they get a free ride on the cost of the physical system that yields the reliability upon which they depend. Again, other consumers have to pay for it.
Over the longer term, the higher costs and prices mean power consumption will fall, and with it investment in maintenance and new generating capital. That will yield a decline in reliability and the economic benefits of inexpensive power.
SB 309 would reduce the net metering price paid to future owners of rooftop solar systems— from the full retail price to 125 percent of the average price utilities pay to power producers. Over time, this will reduce the net metering subsidy transferred from some customers to others and decrease incentives in the system to drive costs upward.
SB 309 is hardly perfect. It preserves the current net metering prices for existing rooftop solar customers for 30 years. It gives customers without rooftop systems until 2022 to get in on the current system of payments, which would continue until 2032.
But warts and all, SB 309 is an important step in the right direction. Enactment would demonstrate that subsidies for unconventional power are not untouchable.•
__________
Zycher is the John G. Searle scholar at the American Enterprise Institute. Send comments on this column to [email protected]
Please enable JavaScript to view this content.