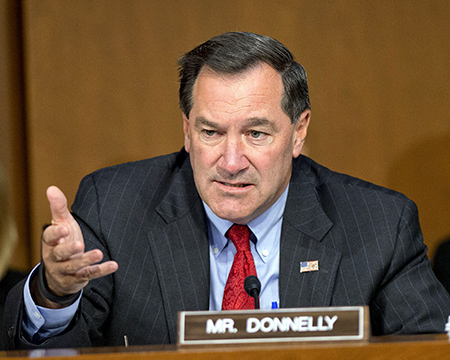 Indiana Republicans have more than 18 months before they attempt to unseat vulnerable Democrat U.S. Sen. Joe Donnelly in the 2018 midterm election, but the race is already heating up, as political insiders jockey behind the scenes in anticipation.
Though neither has officially declared his candidacy, Republican U.S. Reps. Luke Messer and Todd Rokita are both eyeing the chance to take on Donnelly, setting up a potentially contested—and maybe messy—primary. But already, the Republican establishment appears to be coalescing around Messer, even as a couple of lesser-known businessmen jump into the fray.
Donnelly, meanwhile, is trying to position himself as an independently minded voice for Hoosiers. His recent announcement that he will support conservative Supreme Court nominee Neil Gorsuch—President Donald Trump's pick—signaled to voters that he's willing to buck party leadership.
Still, Donnelly's Senate seat is considered among the most vulnerable held by Democrats up for re-election in 2018.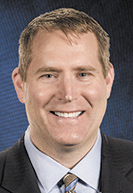 Hupfer
"Donnelly is in kind of a coin-flip position," said Kyle Kondik, managing editor of the Sabato's Crystal Ball at the University of Virginia, which has rated the race a toss-up. "Republicans probably think Donnelly is one of their two or three best targets."
Kyle Hupfer, Indiana Republican Party chairman, said the GOP is eager to spread the message that Donnelly is "voting one way in D.C. and talking another way to Hoosiers," and show that his agenda is inconsistent with Trump's.
Already, outside money is pouring in. The Judicial Crisis Network, which vowed to spend $10 million nationally to support Gorsuch, has targeted Donnelly in advertisements. And Donnelly Campaign Manager Peter Hanscom estimated Donnelly opponents have spent $1.5 million against him.
"I suspect we'll see unprecedented spending on both sides of the aisle from national campaign groups," Hanscom said.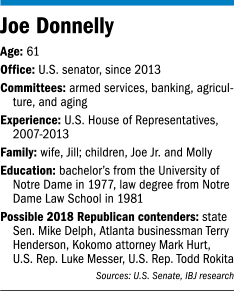 But the ultimate outcome could depend on the mood of midterm election voters—which in recent years haven't rewarded the party of the sitting president with more seats in Congress.
"If Trump is unpopular, Donnelly may have an argument to say, 'I can be an independent voice for Indiana and be a check on the president,'" Kondik said. "If Trump's numbers improve, I think Donnelly has a harder time."
The expert predictions are mixed. The respected Cook Political Report says the race leans Democratic while Inside Election with Nathan Gonzales rates it a "pure toss-up."
But before the focus turns completely to the November shootout, Republicans have to pick someone to run against Donnelly.
Republicans
With U.S. Rep. Susan Brooks taking her name out of the ring, the top two contenders for the GOP race are remarkably similar. But it appears Republican politicos have already chosen their favorite.
Both Messer and Rokita are members of the establishment. They have similar voting records in Congress, they are both solid conservatives, and they even look somewhat similar. They also have similar amounts of cash on hand, according to the Federal Election Commission: Messer has $1.1 million—and his committee announced he had raised $700,000 during the first quarter—and Rokita has $1.3 million. Donnelly has $1.4 million.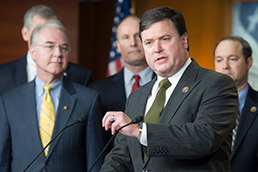 U.S. Rep. Todd Rokita's supporters say he is unlikely to be deterred from taking on establishment favorite and fellow House member Luke Messer. (AP photo)
House members often seek to win election to the Senate. One reason is that Senate terms are six years, compared with two in the House. Another is that the Senate has only 100 members—compared with 435 in the House—which means individual members can have more clout.
Messer's supporters say his leadership of the Indiana Republican Party and his rise through the ranks of leadership in the U.S. House have shown he is the best candidate. GOP heavyweight donor Fred Klipsch said he has "firsthand knowledge of his ability to lead and communicate and do what needs to be done in a position of responsibility."
Messer recently released the names of his 2018 campaign finance committee—a list of 47 names that show he has a lot of power and fundraising prowess behind his candidacy.
"If virtually everyone is involved with Luke, backing one person, that tells you something," said Jim Kittle, the former state Republican chairman. "A lot of people feel like Luke is the right guy for this."
Klipsch said the Messer campaign didn't release the list to deter intra-party competition, but he said, "the reality is, the result of all those people should send a message to the other candidates."
However, observers say Rokita is likely to be undeterred. His supporters say he would make a good candidate because of his history of winning statewide races in his previous role as Indiana secretary of state.
"Rokita is a proven statewide winner, and was the leading vote-getter in the statewide ticket in 2006, which was a very tough year for Republicans," said Tim Edson, a political adviser for Rokita. "He's well-known among grass-roots Republicans, well-known by the Indiana Republican donor community."
But the Indiana Republican Party's central committee recently eschewed Rokita. He came in third in a three-way battle last summer to replace Mike Pence on the GOP ticket in the governor's race—behind Brooks and the eventual race winner, Eric Holcomb.
Messer, center, conducted a Republican Policy Committee Millennial Task Force hearing in 2016 with fellow GOP U.S. Reps. Will Hurd of Texas and Elise Stefanik of New York. (AP photo)
Mike Murphy, a former state legislator and Republican strategist, said Messer and Rokita "have a lot of calculus to figure out over the next several months."
"Rokita's challenge is to look at Messer's organization and say, 'Can I match that or outdo it?'" Murphy said. "And Messer has to look at Rokita and say, 'Do I want to get into a potentially grueling primary with Rokita, who is a relentless campaigner?' It'll be fascinating."
Also running are Kokomo attorney Mark Hurt and Carmel businessman Terry Henderson, but it's tough to say how much their candidacies will take off without the backing of party establishment.
Hurt, who once served as an aide to former U.S. Sen Dan Coats, acknowledged the fundraising hurdle and called it a "daunting challenge." But he said declaring his intent to run early has helped increase his name recognition. His campaign has already sent out 15,000 letters and he recently started a social media campaign. Hurt, who has extensive background in health care policy, said he could bring nuance to that debate.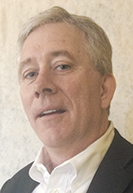 Hurt
Henderson, owner of Achieva Inc., said he has been pleasantly surprised by the support of his extensive business network. He is also partially self-funding his campaign. He compared himself to former Gov. Mitch Daniels and said he wants to bring business solutions to the U.S. Senate.
And it's never safe this early to rule out other players. There is a "Draft Mike Delph" Twitter account that is ostensibly aimed at coaxing the outspoken Republican state senator into the race. And some have wondered aloud whether freshman U.S. Rep. Jim Banks would be interested in jumping in.
All this points to signs that the primary will be contested.
Hupfer said the Indiana Republican Party plans to stay neutral in a primary and is encouraging Republicans to run an idea-based campaign focused on Donnelly.
"Once the primary is over … you're going to see an excellent nominee [with] a very strong conservative message that appeals to Hoosiers," Hupfer said.
The key for Republicans is to try to keep the primary friendly, with "not a lot of blood-letting and not a lot of wasting money," said Robert Dion, an associate professor of political science at the University of Evansville. That means much of the action could take place behind the scenes.
Otherwise, the party could see a repeat of the 2012 election, where Donnelly emerged victorious after a brutal primary between then-U.S. Sen. Richard Lugar and former state Treasurer Richard Mourdock.
"They want to emerge united, because the disunited party really opened up an opportunity for Joe Donnelly," Dion said. "Primaries can be unpredictable and draw strong partisans."
Democrats
Meanwhile, Donnelly is getting an early start on his campaign and "taking absolutely nothing for granted," Hanscom said.
"He knows this is going to be a tough race, just like every other race he's ever run before," Hanscom said. "We staffed up early and are bringing top-tier talent together and getting momentum started early. Joe looks forward to running on his record as a senator."
Donnelly's bipartisan, centrist approach to governing has ruffled feathers on both sides of the aisle. He's had to walk a fine line. On one hand, there's the Gorsuch vote and his willingness to work with Trump. But he also showed up at the Indianapolis International Airport to protest Trump's executive order on immigration and has opposed repealing the Affordable Care Act.
"I think Donnelly has been very, very thoughtful and judicious about many of his votes," Murphy said. "Most of his votes don't please Republicans, but he has voted just conservatively enough to make himself hard to beat. He will not be easy to knock off."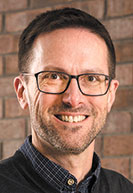 Downs
Donnelly also has a reputation for having a responsive constituent-service operation, said Andy Downs, director of the Mike Downs Center for Indiana Politics at Indiana University-Purdue University Fort Wayne. And, Downs said, Donnelly has "actually gotten some legislation through, which is a pretty good trick" when you're a Democrat and in the minority during a time Congress is embroiled in gridlock.
Despite grumbling online from progressives, Donnelly seems unlikely to face a serious primary challenger from the left, Downs said.
"He will more than likely have so much money that, even if somebody becomes a serious attacker from the left, he should be able to outspend that individual," Downs said.
Donnelly's team has noticed the competition on the other side of the aisle of Republicans eager to take him on.
But that's "not daunting to Joe," Hanscom said. "We'll let those guys on the other side duke it out among themselves."•
Please enable JavaScript to view this content.