Affordable housing advocates are worried that a bill lawmakers sent to Gov. Eric Holcomb will exacerbate what they say is a shortage of inexpensive options for Hoosier families—and dampen the ability of local governments to set occupancy and zoning rules.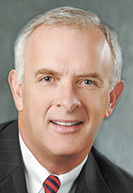 Holdman
The bill would, among other tenets, restrict local governments from mandating that new private developments include at least some affordable housing. And it would allow landlords to restrict the number of people who could live in their rentals—limits opponents say could be stricter than federal guidance and some local ordinances.
Sen. Travis Holdman, R-Markle, said his Senate Bill 558—which has support from the Indiana Apartment Association—is about cutting down on overcrowding in apartments and protecting developers from government price-fixing. He said concerns from affordable housing advocates are "unfounded."
"The city can't take privately owned property and require there to be a quota for a particular type of housing," Holdman said. "It ends up being a subsidy that everyone else has to pay for."
Meanwhile, opponents—including the Fair Housing Center for Central Indiana and the Indiana Institute for Working Families—say the bill could lead to higher costs and fewer options for low-income people. The debate comes as the state and nation face an affordable housing crunch.

For instance, the number of households in Marion County considered "extremely low-income" increased 75 percent from 2000 to 2013, according to the Urban Institute. But the number of rental units designated affordable increased only 5 percent during that time.
And the Indiana Institute of Working Families reported that 45.4 percent of renters in 2015 spent more than 30 percent of their household income on rent and utilities—a risk factor for housing insecurity.
Some opponents, including Bloomington Mayor John Hamilton, have called for Holcomb to veto the bill, which easily passed both chambers.
"The governor will consider this bill carefully before coming to a final decision," said his spokeswoman Stephanie Wilson.
Affordable housing advocates say their primary concern about the bill is the new occupancy standards it would create.
The bill says state law "does not prohibit an owner or a landlord from refusing to rent a rental unit on the basis of a reasonable occupancy standard." And it defines that standard as two people per bedroom, not including infants under 1 year old.
It also calls on landlords to consider increasing the allowable number of occupants per unit if the apartment includes a den, library, finished basement or loft.
Amy Nelson, executive director of the Fair Housing Center of Central Indiana, said the bill could lead to discrimination and hardship for families with multiple children—or family members with physical restrictions who sleep in living or dining rooms.
The bill also would clash with some local codes—including Indianapolis' occupancy rules, which are based on square footage, not the number of rooms. The Indianapolis occupancy code requires 150 square feet in habitable rooms (which excludes kitchens, bathrooms and closets) for the first occupant of a space and an extra 100 square feet for each additional person.
Federal conflict?
Nelson also said the bill conflicts with decades-old guidance from the U.S. Department of Housing and Urban Development, which states that, while a two-person-per-bedroom standard might be appropriate in some cases, landlords should also take into account more factors, including the unit's square footage.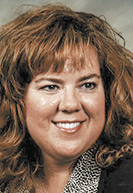 Nelson
"There's going to be inconsistencies in how this gets applied," Nelson said.
An Indianapolis property management company, AMP Residential, settled a complaint in January filed with HUD in 2016 by Nelson's group. The complaint alleged that AMP had "engaged in systemic discrimination against families with children across 20 properties in three states by enforcing a policy of no more than two people per bedroom in each apartment, regardless of the unit's square footage." Though AMP denied wrongdoing, it agreed as part of the settlement to pay $207,000, change its occupancy policy to provide equal opportunity to families with children, and train employees on fair housing.
But Lynne Petersen, president of the Indiana Apartment Association, said "there seems to be a push by fair housing advocates to want to over-occupy some of the units that are available."
"We're not trying to discriminate against families with children," Petersen said. "The point is to give some consistency and make a reasonable standard of occupancy."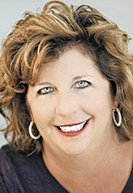 Petersen
Holdman said the occupancy rules are meant to protect landlords and local governments.
"It's going to protect us, to prevent some of these apartments from loading up with people and people sleeping on the floor and everywhere else and creating all kinds of other issues," he said.
Plus, Holdman said, he believes the rule is in line with federal guidance. It would still allow families to seek an exemption if they appeal their landlord's decision to the federal agency.
But affordable housing advocates are concerned the occupancy standard could lead to tangible extra costs for low-income families.
For example, it could allow landlords to require that families with two parents and 2-year-old triplets rent a three-bedroom apartment, whereas they might have previously been able to rent a two-bedroom.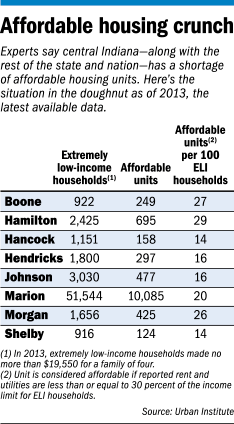 That would almost certainly result in extra costs. In Marion County, HUD calculates 2017 fair-market rent to be $850 a month for a two-bedroom apartment, and $1,140 for a three-bedroom.
"It was pretty startling how much that brings up the housing costs," said Jessica Fraser, executive director of the Indiana Institute for Working Families. "That's a lot to ask someone who's already struggling to figure how to pay."
Plus, area experts say, three- and four-bedroom apartments are scarce.
Michelle Westermeier, program manager at Hamilton County Area Neighborhood Development, said it "gets calls all the time from single mothers with several children."
"They're just not finding anything, whether it's affordable or not," Westermeier said.
Restrictions on zoning
The bill's ban on local governments' ability to impose so-called inclusionary zoning rules is also ruffling feathers. Inclusionary zoning laws—which have popped up in cities across the country although they are not common in Indiana—often require developers to include a certain percentage of affordable housing units in their projects.
The bill says counties and municipalities may not require the owner of privately owned property to agree to "any requirement that would have the effect of controlling rental or purchase price" or the payment of a fee in lieu of such a requirement.
Holdman said it's not the government's job to force developers to provide what he considers "entitlements."
"Everybody else is paying for the subsidy that's being provided," he said. "That's not the business of private industry, necessarily. This is a private-property issue."
Petersen, of the apartment association, agreed.
"As an owner or private developer, you should be able to go in and develop a single-family neighborhood or multifamily property and be able to charge the rent you want to charge or the home prices you want to charge," she said. "That creates competition."
Holdman said the bill still allows local governments to impose such requirements if they have an ownership interest in the project. It also allows developers to voluntarily enter into such agreements.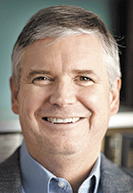 Hamilton
Hamilton, the Bloomington mayor, said his city hasn't passed an inclusionary zoning rule but is talking about inclusionary housing and is "consciously and intentionally trying to combine market-rate housing and more affordable housing."
Hamilton likened the practice of regulating affordable housing to other requirements the city may impose on a development, such as setback, density or appearance rules.
The bill "treats affordability differently from many other factors that local jurisdictions want to balance and weigh, which I find frustrating as a mayor of a city with high housing costs and important affordability challenges," Hamilton said.
Westermeier said the discussion about the bill comes at a time affordable housing needs are reaching a fever pitch.
"We try to build them as fast as we can, and we fill up quickly," she said. "We maintain a waitlist that averages right around 200 folks. There's just that much of a demand."
Holdman said he is "sympathetic to folks when it comes to affordable housing."
"This bill," he said, "is driving people to the table to actually talk about it."•
Please enable JavaScript to view this content.