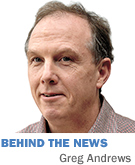 Anxiety and uncertainty follow any corporate merger. The repercussions can be awful, as was the case in 1998 when Dow Chemical unloaded Indianapolis-based DowBrands, maker of Ziploc bags, and the buyer shuttered the entire, 300-person headquarters. Or there can be a big upside, as when Salesforce.com in 2013 snapped up ExactTarget, then swelled the workforce and made the city a regional headquarters.
Where will the $505 million sale of Angie's List Inc., announced May 1, fall on that spectrum of gloom and glee? It's far from certain. But comments from executives of the buyer, New York-based media and internet company IAC, underscore that they have zero interest in a slash-and-burn strategy.
This isn't about IAC, which owns the rival home services marketplace HomeAdvisor, taking out a competitor in order to keep more business for itself. Instead, it's about the two competitors combining to grow faster than either could alone.
Under the deal, HomeAdvisor and Angie's List are set to combine into a publicly traded company called ANGI Homeservices Inc. that will be headquartered in HomeAdvisor's hometown of Golden, Colorado.
Though HomeAdvisor is the largest home services marketplace and Angie's List is No. 2, they've barely made a dent in the $400 billion U.S. home services market. Combined, they'll have a market share of just 4 percent.
"I think the important story here is that this is a growth story overall," IAC CEO Joey Levin said on a conference call May 2. "The combined business is going to grow, we believe, incredibly for the foreseeable future."
That's not to say there won't be job reductions aimed at reducing redundancies, which is sure to cut into Angie's List's 1,500-person workforce spread across downtown and the near-east side.
Nor is it a sign that Angie's List's top brass will carry on running the Angie's List platform as before. Acquired companies frequently see an exodus of executives. And it's notable that Angie's List CEO Scott Durchslag's name did not even appear in the press release announcing the merger. IAC and HomeAdvisor executives aren't elaborating on his future beyond saying he'll stay through the deal's late 2017 closing.
Meanwhile, company namesake Angie Hicks will be one of two Angie's List representatives joining the new company's board. Hicks, who serves as Angie's List's chief marketing officer, "will be part of the operations—we just don't know what that will look like yet," HomeAdvisor spokeswoman Brooke Gabbert said.
IAC didn't exactly calm nerves in Indianapolis when it stated in the press release announcing the purchase that by 2018 it expected to realize $100 million to $250 million in "annualized synergies"—which sounded like a polite way to describe expense reductions. Given that Angie's List has $323 million in revenue and HomeAdvisor has $499 million, the high end of the estimate would represent a whopping 30 percent of the companies' combined sales.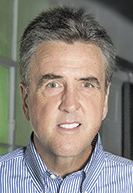 Evans
But in an investor presentation the next day, IAC and HomeAdvisor clarified that they see just $50 million to $75 million in cost savings. The rest of the potential $250 million actually would come from revenue increases from a range of areas, including "salesforce efficiency gains" and incorporating certain revenue-generating aspects of HomeAdvisor's business model into the Angie's List platform.
Also reassuring was Angie's List Chairman Thomas Evans' assertion on the call that management has no intention of combining Angie's List and HomeAdvisor into a single platform.
"I think you let both ecosystems continue to thrive," said Evans, a veteran media and internet executive slated to fill the other Angie's List slot on the ANGI Homeservices board. "There's value for service providers in both platforms. And our goal is to just further enhance that, so someone who is using both platforms can see the additional value over time."
HomeAdvisor CEO Chris Terrill, a former executive with dating sites Match.com and Chemistry.com, added in an interview: "If you look at the space I came from, which is the dating space, you have multiple brands serving different audiences, different needs.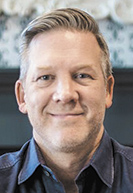 Terrill
"And I think in this case, we see both brands living side by side and being supportive of one another but having their own unique identities going forward."
It's also comforting that Terrill, who'll become CEO of ANGI Homeservices, already has demonstrated he's partial to Indianapolis. He opened a HomeAdvisor office on Virginia Avenue early last year and soon will open a second outpost on Massachusetts Avenue. The company has 150 Indianapolis employees and plans to double that to 300.
Growth stories
Yet it's also a reality that this is no merger of equals. HomeAdvisor has been a star performer for IAC, which owns a range of internet and media businesses, from Dictionary.com to The Daily Beast, and previously acquired and spun off a range of other online outfits, including Expedia and Ticketmaster. HomeAdvisor racked up revenue growth of 27 percent in 2015 and 38 percent in 2016. It kept up the pace in the first quarter, with revenue climbing 35 percent.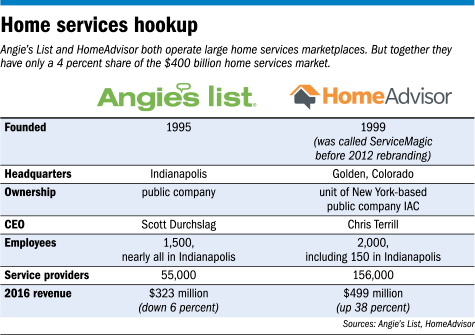 Angie's List, meanwhile, has struggled to grow—causing some observers to conclude that HomeAdvisor has the superior business model.
As many Hoosiers know, Angie's List began 22 years ago as a trusted source of neighbor-generated reviews of home-service providers. Consumers historically paid membership fees to access the company's huge trove of user-generated reviews—intelligence that reduced the risks associated with big-ticket purchases, such as home remodeling and roof replacement.
But even in its heyday of torrid growth, the company struggled to turn profits. Then growth abruptly slowed—in part because millennials balked at paying membership fees. With fewer members jumping aboard, revenue paid by service providers to advertise on Angie's List's website and in its magazines also hit a wall.
Durchslag responded last year by rolling out a "freemium" business model that for the first time allowed consumers to access reviews for free. That has caused consumers to flock to Angie's List's website in record numbers, but the company so far hasn't been able to offset declines in membership revenue with a surge in service-provider advertising. In the first quarter, revenue slid 13 percent, to $73 million.
Meanwhile, HomeAdvisor is humming along with an alternative business model driven by per-lead fees and annual membership fees paid by service providers. Rather than sifting through lists of highly rated providers, as Angie's List customers do, HomeAdvisor customers respond to a succession of online questions, a process that culminates with a list of up to four recommended service providers that were prescreened by the company.
On-demand service
One way Terrill plans to boost revenue at Angie's List is by incorporating HomeAdvisor's more sophisticated e-commerce features into Angie's List's website.
It's all part of IAC's and HomeAdvisor's vision to make home-service purchases, which often are a headache and require multiple phone calls and appointments, as hassle-free as possible.
"I imagine that everybody who's on this call today has eight jobs in their home … that they're not doing right now. And part of the reason you're not doing it is, it takes time and energy and friction to get those jobs done," IAC's Levin said on the May 2 call.
"What HomeAdvisor does today and I think this combined platform will do even better in the future is take the friction out and make getting jobs done easier. We're getting closer and closer to on-demand services here, and I think this is the only marketplace that can deliver that on-demand type of service."
Terrill said the company already is testing a product that would allow consumers to "near-instantly" obtain help.
"Our first request under this new product was someone who had a garage door fail. Their car was stuck. They had an 8:20 a.m. service request and by 9 a.m. there was a service provider that showed up to take care of it. We think that is a tremendously valuable product for homeowners and service providers."
It's possible, of course, that Terrill and his board eventually will conclude that the new public company would be better off consolidating to a single platform—a shift that could pose a threat to Indianapolis employment. On the May 2 call, Evans did not rule that out but said "there is no immediate need to move people on the Angie's List platform over to HomeAdvisor or vice versa."
For now, the strategy is to rekindle Angie's List's growth, not cast it aside.
"Our goal is, give the Angie's brand a shot in the arm with some monetization that will help them grow and see where that nets out," Terrill said.•
__________
IBJ's Jared Council contributed to this column.
Please enable JavaScript to view this content.