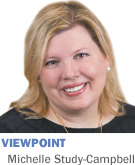 Ninety-five years ago, 10 civic-minded women came together to form the Junior League of Indianapolis. Indianapolis was one of nearly 65 cities to join the Association of Junior Leagues of America, a year after the umbrella organization was created in 1921.

The women who led the Junior League in its early days were pioneers. They recognized that women could be a force for positive social change through their volunteer efforts. It's a legacy we are proud to continue.

One of the earliest—and most notable—projects these women took on was establishing the occupational therapy department in 1924 at what is now Riley Children's Health. Four years later, we were assisting the hospital with the department's expansion, which served as a national model for similar orthopedic-focused initiatives for both children and adults. By the end of the 1920s, we created a trust fund that provides grants each year to organizations serving children with disabilities.

Much has changed in the last 95 years, but our commitment to promoting voluntarism, developing the potential of women, and improving the community through the effective action and leadership of trained volunteers remains the same. Simply put, we are steadfast in our mission to make life better for our city's children.

If we are to thrive as a city, then we must collectively work together to put our underserved young people on a path to academic success. That's why we created the Partners Advancing Student Success initiative, where we are collaborating with Stephen Foster Elementary School (IPS #37). Working with the school community, the Junior League provides the school with financial and volunteer support to meet the most pressing needs of the students and their families.

Already, we have opened a food pantry for school families that is the only Gleaner's-stocked food pantry within an elementary school. The pantry is staffed by Junior League volunteers and offers everything from food to personal hygiene items. We also have sponsored school clean ups, helped pilot a tutoring program, and led "Kids in the Kitchen," which teaches and reinforces healthy eating habits. Our members helped refresh the school's media center, which included a donation of 2,000 books for the media center and classrooms.

Our work at Stephen Foster Elementary is just one place where our 1,000 members dedicate their time and talents. Consider this: The Junior League of Indianapolis invests $250,000 annually in community assistance and trust fund grants. We have funded preschool programs, provided tuition assistance, and supported quality after-school programming.

Junior League members also remain committed to voluntarism. Our newest initiative, Around the Community-Around the Clock, consists of 95 hours of continuous community service to local not-for-profit organizations. We plan to add an hour of service each year until our 100th anniversary in 2022.

Like the women who founded the Junior League of Indianapolis in 1922, our members today share a collective sense of urgency with people across this city to make a lasting and meaningful impact.

We invite you to join us. Perhaps it's leading your neighborhood Crimewatch or volunteering at a local school. Maybe it's donating to a charitable organization whose work you support. Or, it might be joining the Junior League and leading the next generation of pioneers in making our city a better place.•

__________

Study-Campbell is president of Junior League of Indianapolis.