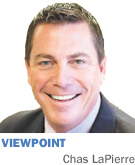 Here in Indiana, we have witnessed something remarkable—a change from entitlement to empowerment.
Patients who in the past accepted free health care now make a conscious decision to contribute toward their coverage, resulting in a more independent and proud patient population. In addition to the gained sense of pride and independence comes better health outcomes, as those who contribute are 93 percent more likely to have a primary care visit than those who do not. Primary care visits allow for preventive health care services to be administered instead of allowing problems to escalate to the level of needing emergency room services, which is an enormous financial burden for the patient, health care system and the state.
The results are clear that, when these individuals, some for the first time in their life, take control of the choices that affect their health and well-being, their health outcomes improve and money is actually saved. This is the future of consumer-centered health care.
For more than 25 years, ClaimAid has helped people enroll in health coverage programs, including the Healthy Indiana Plan. As professional patient advocates, we work daily with uninsured and underinsured people to assist them in times of both medical and financial need.
The current debate about health care programs will result in consequential health outcomes for real people. Medicaid programs like the Healthy Indiana Plan provide vital reimbursement to hospitals, schools and a variety of other health care providers while improving the health of our communities. Families that obtain coverage are able to receive important preventive and diagnostic services. Children enrolled in coverage programs receive health care services delivered by schools.
Our work with school systems throughout Indiana and Iowa has highlighted that medically necessary services for schoolchildren are particularly important. Not only do these services promote healthy children and families, they have a positive effect on public health problems such as the opioid-addiction epidemic that challenges us today. We know the absence of these programs can lead to a cycle of health disparity that we all find unacceptable. The Medicaid funding schools receive as a result of providing these services allows them to supplement their limited resources and support the health and wellness of their students.
A strong safety net for vulnerable populations will require a sound financial structure consisting of innovative health coverage options. Some of these options, such as Medicaid managed care, have been found to actually reduce costs but also require a significant investment in the education and assistance of consumers in order to be successful. Many newly enrolled patients have never had health coverage, and a consumer-driven model will work only when patients are well-informed and have the resources to fully participate.
As of this April, more than 420,000 people in Indiana are enrolled in HIP 2.0. The program is still in its early stages and we need to give it more time to demonstrate results. Some people might not be able to contribute toward paying for their health care, but that reality should not be an obstacle to others who might receive the benefits of participation.
Subsidy health coverage programs will continue to evolve as federal and state policymakers adapt resources to the needs of the public. What will remain consistent is the need for educated and compassionate patient advocates to assist those patients in their times of need.•
__________
LaPierre is president and CEO of Indianapolis-based ClaimAid, which provides eligibility and enrollment services to hospitals and patients.
Please enable JavaScript to view this content.