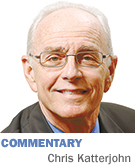 Erin Slater might be considered an over-achiever.
The 32-year-old CEO of College Mentors for Kids boasts
a laundry list of accomplishments in her relatively short life.
As a student at Purdue University (she was Erin
Taylor back then), she won the Flora Roberts Award for Outstanding Senior Woman in 2002. Among other things, she founded the
school's chapter of College Mentors and was the first student chairwoman for Purdue's United Way campaign.
Since college, Slater has been honored as a distinguished alumnus more than once by her alma mater and named one of
Indy's Best and Brightest and to IBJ's 40 Under 40. She also received the Indiana Commission for Women's
Torchbearer Award in 2008.
That's a track record any parent would be proud of. Ironically, Slater was somewhat
deprived in the parent department growing up.
Her mother died in a car accident when she was 5 years old. Her father,
who had remarried, died of a hereditary disease when Slater was 16. Upon his death, her stepmother kicked Slater and her little
brother out of the house.
Did I mention they had been adopted in the first place?
It's a "Jerry
Springer" story, for sure, admitted Slater, who has never met her biological parents. All she knows is that her birth
mother was just 16 when she was born.
Slater says she made "some bad choices" and "slipped through
the cracks" in high school and didn't graduate on time. When she first applied to Purdue in 1997, she was rejected.
The West Lafayette native then enrolled in Ivy Tech Community College in her hometown to make up some high school
credit hours and was accepted to Purdue when she re-applied in 1998.
She had been working as a hostess at Outback
Steakhouse and intended to major in restaurant and hospitality management. But it was at her Outback job that she met a future
friend, Kelly Frank, who had started a College Mentors for Kids program at Indiana University.
Frank encouraged
Slater to start a chapter at Purdue, and there was no looking back.
Slater's experience in doing that made
her realize that restaurant and hospitality were not her thing after all. She was more into working with special children
and families at risk.
During her senior year at Purdue, Slater earned 12 credit hours as a full-time intern for
College Mentors, and upon graduation was hired by the Indianapolis-based organization by her friend Frank, who had gone on
to become CEO of the not-for-profit.
Slater worked her way up through the ranks and became CEO herself in March
2007, after Frank left to start her own consultancy.
The award-winning organization matches college students with
at-risk kids from first through eighth grade and now has chapters at 23 colleges and universities—20 in Indiana, two
in Ohio and one in Illinois.
When this fall's program begins, it will reach 1,200 kids once a week throughout
the school year. The kids are picked up by bus at their schools and taken to the campus and their mentor. After two hours
"at college" they are returned directly to their homes.
About 70 percent of the kids in the program
live at poverty level, and most of them in single-parent homes. The only real requirement for the kids is that they have not
been exposed to college education in their home life, according to Slater.
Slater attributes her development as
a person to Frank's influence and to having strong relationships with her friends and her remaining family. She credits
her personal change to her involvement in College Mentors. It's where she gained confidence and leadership skills.
I can't think of a more qualified person to run such a worthy organization.•
__________
Katterjohn is publisher of IBJ. To comment on this column, send e-mail to ckatterjohn@ibj.com.
Please enable JavaScript to view this content.