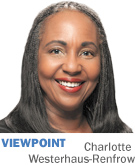 Indianapolis is the home of yet another global tech company. Infosys will open a modern technology and innovation office in August, creating 2,000 high-paying jobs in Indianapolis by 2021. Infosys, an India-based IT and consulting services company, is ranked among Asia's most-admired companies, and this year, Infosys CEO Vishal Sikka was named CNBC Asia's India Business Leader of the Year.
No bones about it. Infosys is coming to Indianapolis to hire us. Moreover, state and local leaders are aggressively seeking to convince more foreign-owned companies like Infosys to invest in the economic development and job growth of central Indiana. Foreign direct investment is responsible for 6.1 million American jobs in 2014, or about 5.6 percent of the workforce, according to the latest data available from the U.S. Bureau of Economic Analysis. Foreign-owned companies offer well-paying jobs and, on average, offer salaries 33 percent higher than those of U.S. companies.
One hot topic that frequently catches the attention of state and local leaders is the potential lack of qualified candidates for high-tech jobs. No one will argue that one of Infosys' greatest challenges is recruiting and retaining good employees. No matter the economic forecast, the need for ultra-in-demand tech workers will outstrip the supply.
The concerns regarding the demand versus supply of tech workers are valid. But every time I hear state and local leaders talk only about attracting high-skilled workers, it is like a shiny object that is drawing their attention away from a rather large elephant in a room. Company culture in Indiana is an even more important topic that is frequently not discussed and oftentimes not addressed.
Back in the good old days, the proverbial water cooler found in the break rooms of Indianapolis companies was often frequented by home-grown, local employees with similar cultures. A large segment of the workforce had similar Hoosier values, attitudes, ways of communicating and making decisions.
But today's internationalized companies with offices in Indianapolis are dealing with unique multicultural challenges. Effective communication in the workplace among people from diverse cultures can be especially challenging, especially between a head office located overseas and the regional units in the Indianapolis metro area. Employees are often surprised at how differently people in other countries communicate and make decisions. Surprise can morph into something worse: rejection. Rejection is often the perfect scenario for the onset and progression of an extremely counterproductive "us versus them" work environment.
Recruiting and retaining the best and the brightest is a lot like fishing. Indianapolis will continue to hook top tech talent because we have the right bait: affordable, outstanding university and community college systems and an emerging tech boom in tech companies. But the real bragging rights will go to foreign-owned companies and their offices in central Indiana that set their hook with Indiana workers who possess cultural competence skills. Such workers have the ability to understand, communicate with and effectively interact with people across cultures and from around the world.•
__________
Westerhaus-Renfrow is a clinical assistant professor of management and business law at Indiana University Kelley School of Business in Indianapolis.
Please enable JavaScript to view this content.