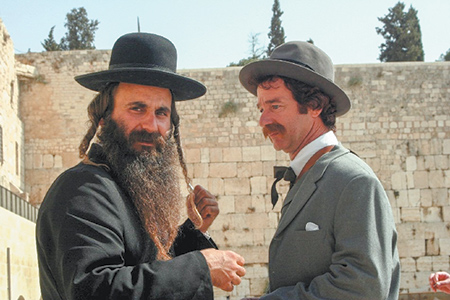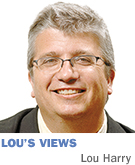 This year's Indy Film Fest kicks off July 13 with "Wind River," a well-acted thriller from Taylor Sheridan, writer of last year's outstanding "Hell or High Water." This one deals with weightier matters and is as effectively shot; I just wish the final third gave more weight to its female FBI protagonist (Elizabeth Olsen), whose story is largely shuffled aside in favor of that of the local sharpshooter (Jeremy Renner). Still, it's an opening-night coup for the 10-day cinematic smorgasbord.
Part of the fun of a film fest is the unpredictable. So I encourage picking some screenings on a whim. However, a few anchors are always helpful and, having watched as many of this year's films as I could get my hands on over the past few weeks, I recommend these for your to-see lists (and, full disclosure, I once again served, without compensation, on one of the Indy Film Fest juries):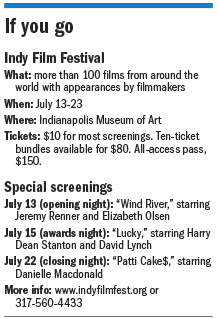 "Mark Twain's Journey to Jerusalem: Dreamland." Your English teacher might know that, before becoming an international literary sensation, Mark Twain went on an international trek that included the Middle East. This documentary, narrated by Martin Sheen, chronicles that 1867 journey, with insightful context, especially for those who know little of Twain beyond Huck Finn controversies. His comments, as later written in his breakout book "The Innocents Abroad or The New Pilgrim's Progress," make clear that Twain traveled with his eyes wide open, always questioning and exploring. Bonus: The film features not only the only existing footage of Twain but also the first moving pictures of Jerusalem.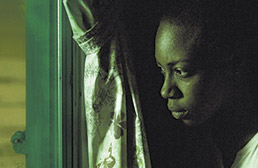 "A Quiet Storm." A rich humanity—and understated performance—boost this drama about a teen in New Orleans who, on the brink of going away to college, witnesses her cousin hiding a weapon used in a crime. Writer/director Jason Affolder keeps the perspective changing while adding layers to the characters, not in an effort to get us to forgive the crime, but to show us how interconnected crime, drugs and poverty can be. Don't look for sugarcoating, even for the likable heroine at the film's core.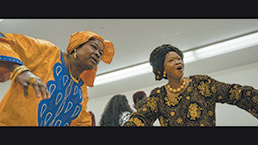 "Refugee." By the title, you might expect this documentary short to be an overtly political tract. But despite its generic title, it keeps its focus on one woman who escaped horrors in West Africa only to find herself alone, without her children, in the South Bronx. Deeply moving and smartly made, "Refugee" is about family and hope and perseverance rather than policy. Make sure you have plenty of tissues handy.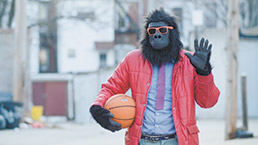 "Sylvio." A silent gorilla named Sylvio really just wants to be a simple, gentle puppeteer. But he's whisked into the world of celebrity because of his propensity to break things. Make what you want of this low-budget oddity, just don't expect "Planet of the Apes"-level makeup effects. Instead, the filmmakers make no effort to hide that this is an actor in a gorilla mask. Somehow, they keep the gimmick from running too thin in the film's hour-and-20-minute run time. Clearly not for all tastes, but what is?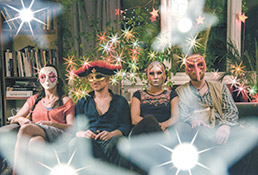 "It's Not the Time of My Life." A couple experiencing marital difficulties and trying to manage their young, troublesome son, bring under their roof the wife's sister and her family, which is going through its own seismic life shift. While the entire film is set in a single apartment, it never feels stagey. Instead, it's a strong domestic drama where proximity can lead to both painful confrontations and unexpected connections. Don't decide on your loyalties too quickly in this richly acted and smartly, subtly written Hungarian drama.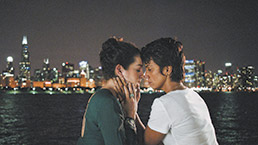 "Signature Move." If you've seen one Mexican-American/Palestinian-American lesbian wrestler rom com, you've seen … well, you probably haven't ever seen one. Which is why it's easy to overlook the weaknesses in this Chicago-set tale and, instead, focus on the pleasures of a film where the mother-daughter relationships are nearly as important as the central romantic one. Look elsewhere, though, for provocative exploration of religious or cultural differences. Instead, think of this as Indy Film Fest's version of a date night movie.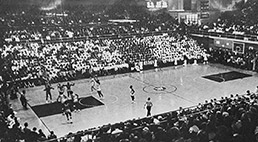 "We are E.C.: The Untold Story of East Chicago Basketball." Sometimes, a subject can make up for the filmmaking itself. As someone who didn't go to high school in Indiana and isn't much of a sports fan, I appreciated learning the history of the sports giant from The Region. Here's hoping another iteration finds a stronger editor, a more compelling narrator, and a better score. "We are E.C." is just one of many films in this year's lineup with either Hoosier filmmakers or Indiana subjects. Others include the shorts "Chatterbox," about the popular Mass Ave club; "Deaners," about hardcore James Dean fans congregating in Fairmount; and "Little Warriors," about local young people determined to save the planet.•
__________
This column appears weekly. Send information on upcoming arts and entertainment events to lharry@ibj.com.
Please enable JavaScript to view this content.