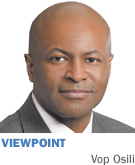 As cities across the country invest in the attraction and retention of millennials, are we overlooking another important part of our workforce, our aging but experienced baby boomers?
Almost all major cities boast of their efforts to expand their millennial population. They talk of the vibrancy these young people contribute to their cities and the promise of enhanced tax bases and, in turn, make quality-of-life skills-training investments targeted to attract them.
But how often do we boast about investment in the talent retention of our older workers—the stability and revenue they continue to bring to our communities, or the quality of life of those in their mid-to-late careers? Perhaps we take them for granted. The question we should ask is whether we are investing in the skills retention of our aging population.
Here is why:
The U.S. Bureau of Labor Statistics found that, from 2004 to 2014, the number of folks in the civilian workforce increased 45 percent. This number is anticipated to increase almost 25 percent over the next 10 years. And yet, by the close of the next decade, the over-65 population is expected to grow from 12 percent to 19 percent.
Even as workers stay in the workforce longer, comparisons of investments in skills training by a U.S. Department of Labor task force found that older workers are less likely to receive such training than their younger cohorts. Authors of the report from the Associated Press-NORC Center for Public Affairs Research found that older employees are more likely to be loyal to their employer and more dedicated in their work. Numerous studies show that, by almost every measure, older workers possess greater workplace knowledge; are more conscientious; and have better attendance, social skills and other model attributes. Plus, they've passed the "still-under-25-so-brain-still-developing" syndrome.
Years of life experience, maturity and age-accumulated wisdom suggest a tech-smart older workforce is greatly beneficial to any community. So what should be done to ensure our aging workforce is productive and continuing to add to the vibrancy of the community?
First, we need to examine misconceptions about older workers' ability to learn new skills, and their value to the workplace. We need to realize that creativity and innovation are not characteristics found solely in a younger mind. Creativity is found in the ability to connect dots across a broad swath of experiences. The more one has experienced, the more opportunity to connect those dots in a creative and innovative manner that is tempered by life experiences that enhance the likelihood of success.
So what might this mean for those involved in the economic development and talent-retention investments of Indianapolis? It means we must look for ways to help employers use the wisdom and experience of a longer-working workforce. It means we need to invest in their skills enhancement.
Long term, ignoring skills investment in our aging workforce comes with a cost. The Bureau of Labor Statistics noted that, without a thriving workforce, we should expect a decline in economic growth over the next decade. This does not have to be so. In addition to investing and attracting younger generations of workers, we will do well to invest in the retention of skills of the older and experienced workforce and invest in training to enhance those skills further.
By offering an energetic but experienced workforce, Indianapolis could further show itself to be a city that is forward-looking and draw like-minded employers that appreciate a workforce with a wide range of skills.•
__________
Osili is a member of the Indianapolis City-County Council. He represents District 11, which includes downtown and areas to the north.
Please enable JavaScript to view this content.