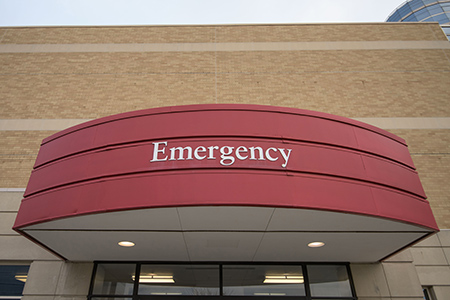 Frustrated that people are continuing to show up at the emergency room with problems that aren't life-threatening, Anthem Inc., Indiana's largest health insurer, is pushing a new message: Save the ER for emergencies, or you'll be responsible for the cost, which could easily run to thousands of dollars.
Starting Oct. 1, Anthem said, it could deny claims for hundreds of non-emergency diagnosis codes, such as bruises, rashes, minor burns, swimmer's ear and athlete's foot. Those kinds of medical problems should be treated in a doctor's office or an urgent-care center for a fraction of the cost, the Indianapolis-based company said.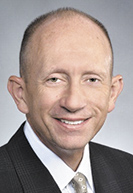 Fox
"What we've seen over the last three or four years is a gradual, increased use of the emergency room," said Dr. Joseph Fox, medical director for Anthem's Indiana operations. "And some of those visits could be performed at a lower-cost site of service."
But some physicians are worried that patients might start to second-guess whether their middle-of-the-night chest pains are a heart attack or just indigestion. They might avoid going to the ER for a true emergency if they are frightened by the prospect of receiving a large medical bill.
"We shouldn't put the onus on patients to make potentially very difficult medical determinations," said Dr. Richard Fogel, a cardiologist and chief clinical officer at St. Vincent Health. "If somebody has chest discomforts they're concerned about, we think the ER is the best place for that to be evaluated."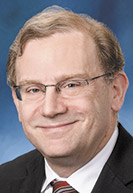 Fogel
He agreed, however, that the ER should not be a catch-all for minor non-emergencies, such as cuts, scrapes and sore throats. Like most large health systems, St. Vincent has an extensive network of hospitals, urgent-care centers and doctors' offices to treat various types and levels of medical problems.
But an emergency room is the most expensive place to see a doctor—about $1,200 for a typical visit, compared with just $85 at a pharmacy walk-in clinic, $125 in a doctor's office, or $190 in an urgent-care center, Anthem said.
Nationally, nearly three-quarters of ER visits are for non-emergencies, Anthem said, and insurers have been trying to discourage unnecessary use of the ER for years, sending brochures and letters to members, employers and benefits managers.
"Despite all of this, the education efforts, the usage has continued to increase," Fox said. The number of ER visits has climbed 4 percent to 8 percent annually in recent years, he said.
So about 18 months ago, Anthem began to consider other options, and decided to clamp down on reimbursements for unnecessary ER visits.
Anthem, which offers Blue Cross Blue Shield plans in 14 states, developed a list of 2,000 diagnosis codes it considers to be non-emergencies that would be better treated by a primary-care physician or at a lower level of care, such as a retail clinic, urgent-care clinic or online consultation. The codes on the list were determined by four board-certified ER doctors employed by Anthem.
The insurer recently rolled out similar programs in Kentucky, Missouri and Georgia. It plans to continue doing so in several other states.
In Indiana, Anthem said, it pared the list to just over 300 codes that it will review for appropriateness. Those represent the highest-volume non-emergency conditions, the company said.
Anthem said that, if a person visited the ER complaining of chest pains, the visit would be covered even if the final diagnosis turned out to be non-emergency.
"It's not a draconian program that we're rolling out here," Fox said. "We don't want that to be misunderstood or misconstrued."

Doctor pushback
But in some locations, emergency physicians are crying foul, saying the policy violates federal law.
The Missouri chapter of the American College of Emergency Physicians said the list of medical diagnoses could violate the "prudent layperson standard," which is part of federal law, including the Affordable Care Act.
That standard requires that insurers cover a person's symptoms, not the final diagnosis. Any layperson who suffers from symptoms that appear to be an emergency should not be denied emergency treatment and insurance coverage if the final diagnosis does not turn out to be an emergency, the organization said in May, after Anthem rolled out its program there.
"Health plans have a long history of not paying for emergency care," Dr. Rebecca Parker, president of the national group, said in a statement. "For years, they have denied claims based on final diagnoses instead of symptoms. Emergency physicians successfully fought back against these policies, which are now part of federal law."
Yet, some of the 2,000 diagnoses on Anthem's list of "non-emergencies" could include symptoms of medical emergencies, her organization said. For example, one diagnosis, acute conjunctivitis, if caused by gonorrhea, could cause blindness. Another diagnosis on the list, "chest pain on breathing," might be a life-threatening pulmonary embolism.
Anthem pointed out that patients denied coverage could appeal. Plus, the policy has several exceptions, including if the patient is under 14, there are no urgent-care clinics within 15 miles, or a medical professional (including an emergency medical technician) directs the patient to the emergency room.
Years of debate
The use of emergency rooms has been a hot topic for years.
A national study published by Indianapolis-based Truven Health Analytics in 2013 found that 71 percent of ER visits were unnecessary or could have been avoided. The study analyzed insurance claims for more than 6.5 million ER visits in 2010, and found that most patients could have been treated in a primary-care setting or did not require immediate attention.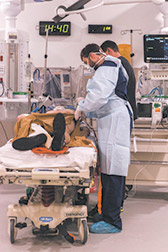 A health care research firm study says 71 percent of ER visits could have been avoided. The American College of Emergency Physicians disputes that finding, saying fewer than 8 percent of ER patients are classified as "non-urgent" by the Centers for Disease Control and Prevention. (IBJ file photo)
But the American College of Emergency Physicians said the true number is much lower. The organization, based in Irving, Texas, said fewer than 8 percent of ER patients are classified as "non-urgent" by the Centers for Disease Control and Prevention. The CDC's definition of non-urgent includes such conditions as broken bones and bronchitis.
In addition, only 6.3 percent of ER visits were determined to have a diagnosis that could have been treated in a primary-care setting, the emergency physicians group said.
The organization's Indiana chapter, based in Carmel, said it was unaware of any other insurers threatening not to cover emergency room visits.
"Anthem is the first," said Nick Kestner, the chapter's executive director. "They're the biggest. If they get by with it, the others will follow suit."
About 1.1 million Hoosiers are covered by Anthem's Indiana plans, while millions more are covered by national plans offered to large employers, such as Walmart. The national plans would not be affected by the new policy, Anthem said.
Under Anthem's Indiana plans, customers visit the emergency room nearly 200,000 times a year. Many of those visits were for non-emergencies, resulting in millions of dollars a year in unnecessary costs.
Under the new policy, Anthem said, it expects 8 percent of ER visits in Indiana could be flagged for review, and about 4 percent could be denied coverage.
"We're not saying, 'Don't go to the emergency room if you have an emergency,'" Fox said. "We're saying, 'Don't take your non-emergencies there.'"•
Please enable JavaScript to view this content.