Chief Information Officer
Defenders Inc.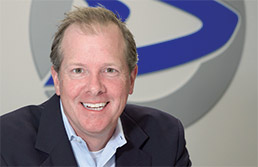 (IBJ photo/Eric Learned)
MAJOR COMPANY ACHIEVEMENTS DURING TENURE
Defenders, a premier provider for home-security firm ADT Security in 48 states, experienced two years of record installations—with a third such year projected, with Cherry as CIO. It also grew its ranks of security advisers (the associates who serve its customers) to the largest in company history. "Like any other growing company, we're replacing some of the older systems with newer technology and cloud-based solutions that will help us be more flexible in delivering more capabilities to our customers," Cherry said. With several thousand remote associates, that also means incorporating more leading-edge technology in the field. But Cherry is just as proud of the number of service projects his team members have performed. "The culture of community is one of the things that drew me here to Defenders—our ability to help the community we live in with everything from building Habitat for Humanity houses to helping youth in Mexico."
RECENT TECH PROBLEM SOLVED
"We have a tablet application we use to complete the security installations in the customer's home," Cherry said. "We would run into cell signal issues, tablet issues, etc., impacting the ability to finish the job without doing a lot of paperwork." Solution? "We created a capability to do that remotely and provide the customer all of the information they need to sign and approve to eliminate paper and provide an alternative to the security adviser when technology issues arise."
CHALLENGE FACED OR ACHIEVEMENT THAT ONLY TECH PEOPLE WOULD UNDERSTAND
"Multiple custom systems create many integration points that become difficult to support over time, and increase maintenance. Replacing those systems to provide a more flexible platform while not disrupting operations by managing the change to the end users and minimizing any technical impacts to business is a big challenge that I think we have managed well."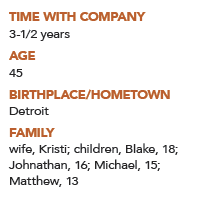 FIRST COMPUTER
Commodore 64. "It was a Christmas present … I was hoping for a gaming system like Atari."
EDUCATION
Cherry has a bachelor's from the University of Georgia.
THE ROAD
Cherry, a certified public accountant, began his career performing financial-statement audits before joining the Arthur Andersen Business Consulting division. Next, he consulted for Fortune 500 companies as part of PricewaterhouseCoopers Consulting and, when the company was acquired by IBM, he stayed on as associate partner. In 2005, he joined Terminix in Memphis as vice president and CIO, then jumped in 2013 to Indy to lead IT at Defenders.
GO-TO WEBSITES
MSN money and CNET for some technology updates
FAVORITE GADGET
The ADT Pulse home-automation system. "With four boys and very active schedules, we use it often," Cherry said.
MY JOB WOULD BE EASIER IF …
"Technology and business were not changing as rapidly as they do. But that is what keeps the job interesting and why we do what we do." 
Check out more CTO honorees.
Please enable JavaScript to view this content.