CTO
Mobi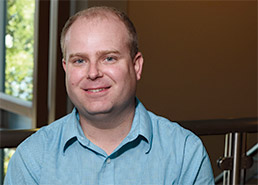 (IBJ photo/Eric Learned)
MAJOR COMPANY ACHIEVEMENTS DURING TENURE
Mobi—which provides software services to help companies manage mobile devices—earned 2016's TechPoint Culture of the Year award followed, in 2017, by the TechPoint Tech Company of the Year. "In some ways," Sendelbach said, "it was a long time coming. We've been doing great things for a long time and flying under the radar. It was put on the fast path when the city and state learned what we were doing. Our markets expanded and our client list became very impressive."

RECENT TECH PROBLEM SOLVED
In 2017, Mobi unveiled a new experience for its flagship product. "Redesigning an enterprise software application is hard as it is," he said. "Releasing it to a global user population of 1.2 million users is harder. The widespread positive feedback we've received has been extremely rewarding." Last year, Mobi made a more concerted global push. "And we've put more focus on efficiency and automation. A lot of our strategic initiatives are focused on being smarter, not just throwing people at them."

CHALLENGE FACED OR ACHIEVEMENT THAT ONLY TECH PEOPLE WOULD UNDERSTAND
Getting Mobi software to run in a hardened, impact level 5 facility. "One of the hard requirements is to run our software platform in 'FIPS mode,' which blacklists all references to MD5 whether or not it's used as encryption or simple hashing or integrity checks. This applied to not only our application code but also any other open-source software or libraries used. Working through this was quite the challenge because the FIPS-mode version of OpenSSL would not simply throw an error, it would exit the entire process with no other information when MD5 functions were referenced."

FIRST COMPUTER
"My computer wasn't memorable," Sendelbach said. Instead, "the memorable moment was the first time in college I plugged into high-speed internet and could download an MP3 before my ramen was done."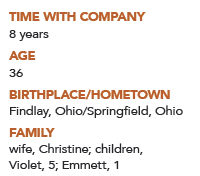 EDUCATION
Sendelbach has a bachelor's in computer science from the University of Notre Dame.

THE ROAD
Sendelbach started down an expected path as a Java consultant—including stints with Software Architects, Liberty Mutual and Humanizing Technologies—but "I eventually realized that Indiana had a growing presence of new and exciting technology opportunities and decided to take a chance on a then-small company (Bluefish Wireless Management—spiritual predecessor to Mobi) that had a growing customer base of big-name brands from around the country." He was appointed CTO of Mobi in 2014.

GO-TO WEBSITES
Google, Medium, Tested, XKCD and Reddit. "I look for opinionated content. I don't look for people regurgitating what everyone else is saying."

RECRUITING CHALLENGES
Sendelbach acknowledges "the ever-growing struggle of more demand than talent, citywide, statewide, nationwide and globally," but said that, when positions have opened up, Mobi has been flooded with great, qualified candidates. Making things easier: "It's nice that people know who we are now. We don't need to explain what we do. We get to start off a little further down the process."

FAVORITE GADGET
"In terms of curiosity and interest, anything to do with home automation. I'm excited about the proliferation of different areas of your home you wouldn't have thought were automatable." For instance? "HVAC vents that will open or close so you don't have hot spots or cold spots in the house."

MY JOB WOULD BE EASIER IF ...
"Your password wasn't 'password.'"
Check out more CTO honorees.