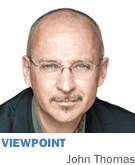 Last December, media reports about the fighting in Aleppo, Syria, captured my attention by describing how the Syrian civil war had split the city.
First, the city was divided politically. The majority of residents in western Aleppo had remained loyal to President Bashar Assad; those in eastern Aleppo opposed him so strongly that their side of the city became the stronghold of armed rebels.
What captured my attention, though, was not this political divide, but its impact. Ignore for a moment the causes of the division and consider this: Within 70 square miles (less than a fifth the size of Indianapolis), half of a city that once counted more than 4 million citizens was a battleground. The other half was largely unscathed.
How, I wondered, could people in such close proximity live such different lives? I couldn't imagine it—until I considered ways our city is divided.
According to media reports, the people in western Aleppo could go about daily routines—shopping, going to school, running businesses, etc.—virtually as though there were no war. Meanwhile, life in the east was chaos. Bombs fell. Hospitals burned. Water and electricity services ceased. Neighborhoods were reduced to rubble.
To put this division into context, I tried to imagine this same scenario in an Aleppo-size portion of Indianapolis. If my writerly math isn't failing me, it seems that would be comparable to an area south of 38th Street and within I-465.
So I imagined an Aleppo-like scenario in that geography: Tanks roll into Beech Grove while neighbors enjoy cookouts in Speedway. Bombs fall on Community Hospital East while babies are born at Methodist Hospital. People live without water in Irvington while residents of Mars Hill water their lawns. Mothers weep over dead children in the rubble of Garfield Park while families play peacefully at Riverside Park. The Eli Lilly and Co. corporate campus lies in ruins while the company's Harding Street Technology Center operates as usual.
Or maybe it would look like this: High-end apartments rise in Mass Ave, blocks from where people live under bridges. Hip eateries open in Fountain Square, a short drive from food pantries. Private schools flourish while IPS schools close. Luxury cars commute through neighborhoods where residents can't find jobs. Golden Hill residents take sunset strolls only blocks from areas where nighttime routinely brings shootings.
Before someone overreacts, I'm not criticizing people for building new apartments, opening new eateries, and so on. I don't begrudge us our prosperity—or the benefits they bring the city—any more than I begrudge the people of western Aleppo their relative security.
However, I do hope that we who live well in Indy do not turn a blind eye to people who live in poverty and fear. I hope we can't ignore the neighborhoods devastated by decay and lack of opportunity any more than the people in western Aleppo could ignore the smoke plumes rising across town.
My challenge to those of us who live in the equivalent of western Aleppo is this: Seek out the sources of the figurative smoke plumes around us and then seek to provide assistance to your neighbors who suffer. Help to reclaim the battlefields and the war zones. Do not let another day go by without trying to address the division that exists all too starkly in our own city. Because, honestly, we can't have a great city if half of it is a wasteland.•
__________
Thomas is co-owner of JTPR Inc.
Please enable JavaScript to view this content.