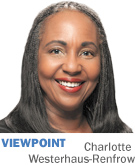 If you were born between 1982 and 2002, let me assure you: I get it. You're tired of persistent generational stereotyping whenever people lump you in with the group labeled as "millennials."
You repeatedly hear negative slams when older workers bemoan what they consider a lack of a strong work ethic among your counterparts. Millennials are often criticized as irresponsible and often referred to as inherently selfish, lazy, arrogant and obsessed with social media.
But, to be quite honest, you are a product of your time, just like preceding generations. You grew up in a "post fact" world replete with new political styles and radical business upheavals. Years of diplomacy morphed into the politics of confrontation. Consumer favorites like Borders, Blockbuster and BlackBerry were here today and gone tomorrow. "You're fired" is synonymous with companies dismissing a steady stream of high-profile CEOs due to scandal or improper conduct.
No wonder you're downright pessimistic about business organizations and their leadership. But you know what? You are hardly alone. Just 45 percent of employees have trust and confidence in the job being done by their organization's top leader; that's down from 55 percent in 2014, according to Willis Towers Watson's Global Workforce's survey of 31,000 employees.
In 2016, the Edelman Trust Barometer found that 48 percent of the general population does not trust the institution of "business." And here's another kicker: According to Deloitte's most recent Ethics & Workplace Survey, a third of employed Americans plan to leave their current jobs for another and 48 percent of these employees cite loss of trust in their employers as the primary motivation to quit.
Amid all of this, the same distrusted businesses are dealing with a labor shortage of skilled workers. In 2016, the Conference Board, a leading global economic research organization, reported that retiring skilled baby boomers are vacating jobs faster than young workers can replace them. Moreover, these labor shortages are predicted to persist for the next 15 years.
Millennials, rest assured. There is a silver lining in the national shortage of skilled labor. Quite simply, it's you.
Recent data reveals that the employee-retention antidote lies within millennials who are increasingly loyal and staying longer with the companies they work for. The Deloitte Millennial Survey 2017 reports that "millennials in the U.S. are now more likely to stay with companies beyond five years than to leave within two years." The study surmises that the current "instability in an uncertain world" has enhanced millennials' quest for "job security" and a "fixed income."
The same report indicates that millennial employees' optimism, trust and loyalty is enhanced when organizations offer and provide flexible working arrangements. Plus, millennials want transparent leaders they can trust, just like other employees.
The bottom line is this: Millennials make up the biggest generation in the U.S. workforce. The group will grow even larger as millennials currently enrolled in college graduate and begin working and as baby boomers leave the workforce. According to AARP, baby boomers are hitting retirement age at the rate of 8,000 per day.
For those who are not millennials, it might be prudent to shake off generalized and undeserved complaints about the new crop of young workers. Rather, attempt to ascertain the difference between the fake news and real opportunities related to millennials and their work ethic. Offer flexible workplace opportunities, enhance your transparency as a business leader, and build a trusting work environment to help millennials feel they have a personal stake in the success of your business.
And to the millennials, the skilled labor shortage is real, and it's not going away soon. If you have the skills, you hold the key to America's future economic success, especially in the sectors of technology, construction and agriculture. We need you.•
__________
Westerhaus-Renfrow is a clinical assistant professor of management and business law at Indiana University Kelley School of Business in Indianapolis.
Please enable JavaScript to view this content.