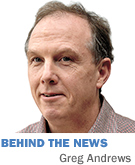 Competition is gentlemanly in many industries, with rivals showing one another at least begrudging respect.

The business of making low-cost furniture for dorm rooms and military bases is not one of them. Competitors not only don't like each other—they keep accusing one another of fraud.

Greenfield-based University Loft Co. is the latest to feel that sting. As IBJ reported Aug. 21, the federal government sued the company after concluding it was intentionally overbilled $265,486 in connection with a canceled 2014 furniture order for Fort Jackson in South Carolina. The cancellation came after an unnamed rival contested the contract award, alleging University Loft's furniture didn't comply with specifications and was technically unacceptable.

As it turns out, that case involves peanuts compared with the no-holds-barred legal attacks University Loft has unleashed against two of its competitors—Dallas-based Avteq Inc. and Miami-based Blue Furniture Solutions, court records reviewed by IBJ show.

Both cases involve allegations of wrongdoing running into the millions of dollars. And because they were brought under the U.S. False Claims Act—which allows whistle-blowing plaintiffs to share in recoveries—University Loft could be handsomely rewarded for its efforts. In fact, a tentative settlement in the Avteq case reached this spring would hand it a hefty ownership stake in the business.

University Loft in 2014 sued Avteq and affiliated companies, alleging they defrauded the federal government in myriad ways, including bid-rigging, artificially inflating freight costs by using a sham company, and falsely certifying that products were manufactured in the United States when they actually were made in Colombia.

A year later, University Loft sued Blue Furniture, charging it systematically evaded import duties it should have paid on wooden bedroom furniture it imported from China. Had Blue not misrepresented the contents, the shipments would have been subject to steep duties the government imposes on "dumped" goods to remedy other countries' unfair trade practices, the lawsuit alleges.

Both cases have gained legal traction lately. Two Avteq affiliates landed in bankruptcy last year, temporarily halting proceedings. But under a tentative settlement reached this May, the U.S. government would collect a $1 million penalty, paid over five years, and University Loft would receive ownership of 45 percent of the business as compensation for exposing the conduct.

The Blue litigation is not as far along, but the government this month opted to intervene, filing its own complaint that alleges Blue executives avoided duties by using two sets of paperwork—one for customs officials that wrongly indicated the shipments were metal, and another for end users of the furniture.

University Loft says it began investigating Avteq and Blue after they started winning contracts with bids that were substantially below what the Greenfield company deemed possible under its internal pricing models developed over its more than two decades in business.

Attorneys for Avteq and Blue did not respond to requests for comment, though Avteq's counsel forwarded a March court filing in which her client generally denied the allegations while blasting University Loft's founder, James Jannetides, and accusing his company of extensive fraudulent conduct.

"This is a case of a competitor that will stop at nothing to destroy its competition," according to the filing, which was submitted two months before Avteq officials agreed to the tentative settlement.

Jannetides, University Loft's CEO, declined to discuss the Avteq and Blue litigation. In response to questions about the government's suit against Loft, he provided a company statement denying the allegations.

"Loft's view is just the contrary, that the government has actually not compensated Loft in full for the contract in question, as the government is required to do by law," the statement said. It added that the company will seek to collect what it's owed.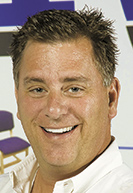 Jannetides
Jannetides, now 52, began building dorm lofts while a student at Southern Illinois University and later branched into military furniture. While the company imports wooden parts and other components from overseas, it says it manufactures and assembles its furniture domestically, with about 225 workers spread between Greenfield and a factory in Tennessee.

In court filings in both the Avteq and Blue cases, University Loft asserts that the company "and its American workers can compete head-to-head with any other company in the United States in this industry—as long as there is a level playing field and its competitors play by the rules."

Bad blood

The acrimony and attacks among furniture makers have been simmering for years. Way back in 2002, University Loft sued California-based Furniture by Thurston, charging the firm libeled it to win a $3 million contract from the University of California at Santa Barbara.

A judge tossed the suit aside on jurisdictional grounds, but Furniture by Thurston later went on the attack, filing a 2006 lawsuit alleging that University Loft sold Malaysian-made furniture to the Marine Corps in Japan in violation of the federal Trade Agreements Act and Buy American Act. In 2009, University Loft settled the case, agreeing to pay $400,000, $66,000 of which went to Furniture by Thurston.

In a later interview, Jannetides defended the company's behavior, saying "confusion arose out of the very complex interplay" of the two laws. He said purchasing agents for U.S. bases in Japan had requested the Malaysian-made furniture, which saved the military thousands of dollars in shipping costs.

In 2010, University Loft was blindsided by a federal raid of its Greenfield headquarters. Agents from the Department of Defense, the Air Force, Defense Criminal Investigative Service, and Immigration and Customs Enforcement spent hours poring through records.

Investigators wouldn't say what they were looking for, and their probe never led to charges or sanctions.

Jannetides told IBJ at the time that "we are 100 percent confident we are abiding by all laws." Even so, in a 2012 interview he was still smarting from the raid, saying it had unfairly cast a cloud of suspicion over the company.

"Anytime you've got a bunch of agents coming, people think you're guilty until you're proven innocent," he said.

In 2015, University Loft scored a big victory over one of its rivals, Dallas-based University Furnishing LP, which it had accused of illegally evading duties on Chinese-made furniture. Under a settlement with the Justice Department, University Furnishing agreed to pay $15 million, with University Loft receiving $2.25 million.

University Loft also reaped $1.3 million from a settlement in a separate unfair-competition lawsuit it filed against University Furnishing.

In a statement at the time, Jannetides praised the government for "aggressively pursuing cheaters."

Going after Avteq

In a November 2016 deposition in the Avteq case, Kelly O'Donnell, who owns Avteq and a web of related firms, acknowledged that University Loft's lawsuit had hobbled her businesses, costing them more than $100,000 a month in legal fees.

Her companies include AGS Enterprises, KLN Steel Products and Furniture by Thurston, which was sold to KLN in 2007.

She said University Loft had protested the awarding of contracts to her company more than 40 times, but without success.

"We have been protesting each other back and forth since probably" 2010, she said.

In its March court filing, Avteq suggested that Jannetides was seeking revenge against Furniture by Thurston for exposing his company's wrongdoing more than a decade ago.

"Jannetides made millions through these illegal activities and is now using those millions to pummel every competitor into submission," the filing said.

Unlike the Blue Furniture suit, the federal government opted not to intervene in the Avteq case. However, University Loft makes clear in court filings that it believes it has built an incriminating case on its own.

University Loft says that, during discovery, it unearthed internal documents and obtained testimony from employees "which evidence multiple scams, ranging from creating and submitting fake invoices to the government from a non-existent freight company, to shipping 'Made in the U.S.A.' labels to Colombia to put on the Colombian-made furniture."

An expert witness hired by University Loft found that the freight company's website had no functionality and no publicly accessible pages beyond the home page.

The expert, Thomas Bacon, wrote in his report that "there is no 'About' page, or other information on the site about the business that a customer or vendor might request. This is extraordinarily odd for a business that has had a website since 2008."

University Loft also says it has internal emails and employee testimony proving that the various Avteq companies falsely claimed to the government that they were independent but then "disclosed to each other the amounts they intended to bid, and even adjusted bid prices in coordination with each other."•