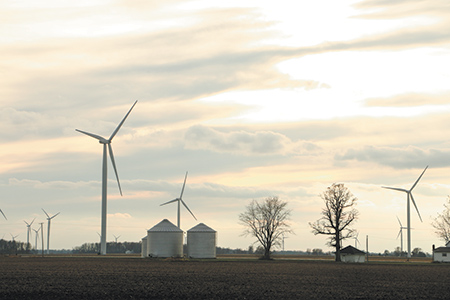 It's a newfangled, roundabout way to buy electricity—with no power lines between the generator and the customer.
Instead, it's a "virtual-power purchase agreement"—a new type of energy contract that allows a large customer to support green-energy projects and hedge electricity prices.
They're called "virtual-power" agreements because the customer doesn't actually receive its electricity directly from the renewable-energy supplier, such as a wind farm. But the supplier nonetheless benefits by receiving a guarantee of money in case the energy market slumps. That assurance gives the supplier the confidence to fund expansions, putting additional renewable energy on the grid.
The agreements, called VPPAs, are gaining steam around the country, with companies such as General Mills, Yahoo, Target and T-Mobile jumping into long contracts with solar farms, wind farms and hydro-electric projects.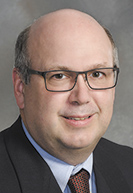 Ellis
In Indiana, such a move could provide a significant boost to the state's wind farms, which already rank 12th in the nation for output, perhaps adding hundreds of new turbines to the landscape.
In August, Columbus-based Cummins became the first Indiana company to leap into the market. The diesel maker signed a 15-year contract with Houston-based EDP Renewables North America to expand the Meadow Lake Wind Farm complex, which operates hundreds of turbines spread out over White, Jasper, and Benton counties in northern Indiana. Much of the farm is visible from Interstate 65.
The deal will allow EDP to add 25 to 35 turbines to the farm, cranking out an additional 262,000 megawatt hours of electricity a year. That's enough to power 20,000 average Indiana homes, Cummins said.
"We wanted to increase the amount of renewable energy in Indiana," said Mark Dhennin, Cummins' director of energy and environment. "We wanted a project that had a magnitude equivalent to our overall electricity use in the state."
Cummins declined to reveal terms of the deal, other than to say there was a chance for the company to lock in electricity prices and make a profit if market prices soar. But if the energy market falls, the company could be on the hook for millions of dollars.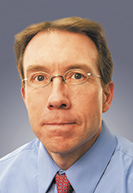 Dhennin
"The potential downside to Cummins is much less than it would have been to achieve the same benefits by building a bunch of solar arrays or investing in a lot more energy-efficiency improvements," Dhennin said.
Under a VPPA, a company agrees to pay a renewable-energy-project developer a fixed rate for electricity over a contracted period, usually 10 to 20 years, while continuing to buy electricity from the local utility.
The company does not get the energy directly. Instead, the developer sells the power onto the grid, where it is bought by other consumers at wholesale prices.
If the wholesale market price for a kilowatt hour is higher than the contract price, the customer is entitled to the difference at the end of the month. If the contract price is higher, the energy supplier will send the customer an invoice for the difference.
In the meantime, the developer has the cushion of a long-term contract to justify expanding its wind farm, solar arrays, hydro development or other renewable generating capacity.
For Cummins—which spends $150 million a year on energy worldwide—the agreement means the company will guarantee a market for EDP's electricity at an undisclosed price, thus acting as a backstop if the energy market falls.
Getting greener
The deal is one more way Cummins and other large corporations are trying to meet their environmental sustainability goals by reducing their greenhouse-gas emissions and boosting renewable energy.
Around the country, consumers are demanding renewable energy and sustainability practices from companies. Large corporations, in turn, are asking their suppliers to show that parts and products were made with renewable energy.
Nearly half the Fortune 500 companies have goals to reduce their carbon footprint, reduce their energy use, or power some of their operations with renewable energy.
In 2015, Salesforce signed a 12-year wind-energy agreement for 40 megawatts at a new West Virginia wind farm through a VPPA.
The electricity generated under the agreement would be enough to fully charge more than 30 million iPhones daily for an entire year, the company said.
The same year, Yahoo signed a virtual agreement for 23 megawatts of a wind farm in Kansas. Other large companies, from Apple to Kaiser Permanente, have entered similar deals.
Companies that sign such deals get credits known as "renewable energy certificates" to keep track of how much renewable energy is in their portfolio. So even though they're not buying the green energy for their own use, they can point to the certificates as proof of their commitment to green.
"We'll be able to claim those greenhouse-gas benefits against our carbon footprint," Dhennin said.
The "virtual" aspect of the agreement is just the latest twist in the complex agreements. They are actually an offshoot of an older type of deal, called purchase-power agreements, under which customers could buy electricity directly from renewable-energy companies. A customer could sign a deal with a wind or solar developer to build a farm near its factory, and sell the electricity directly into its operation.
That direct transaction, however, is prohibited in Indiana, which requires energy customers to buy only from their local utility.
Awareness growing
There are signs that interest in VPPAs is growing here. In mid-August, the Indiana Chamber of Commerce hosted an energy conference at the Marriott East Indianapolis. During one session, Cummins officials explained how their deal worked to an audience of several hundred manufacturers, consultants and energy buyers.
"I could see there being a lot of interest among very large users of electricity," said Greg Ellis, the chamber's vice president for energy and environmental policy, who attended the session.
He named Subaru of Indiana Automotive Inc., which has a huge factory in Lafayette, and General Motors, which has operations in Bedford, Kokomo and Roanoke, as two companies that buy enormous amounts of electricity and might be interested in exploring such agreements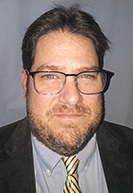 Olson
GM declined to comment. Subaru of Indiana Executive Vice President Tom Easterday said: "It's something we're certainly going to look at in the future. We're always looking for a way to reduce our carbon footprint."
Subaru has long considered itself a leader in green manufacturing, with more than a decade of experience building cars without sending any waste to landfills.
Some experts say how much Indiana will benefit depends on whether the trend catches on with large buyers of energy, such as car manufacturers, steel mills and office towers.
"It's certainly something that could take off here if large consumers move in this direction," said Douglas Gotham, director of the State Utility Forecasting Group, based at Purdue University. "It depends on how much they value green power."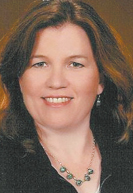 Perras
Although the deals support development of renewable energy, one aspect bothers some environmentalists. They point out that customers do not receive the renewable energy they contract for, which instead gets shipped onto the grid. Meanwhile, those customers continue to buy huge amounts of electricity from local utilities, which often generate it at coal-fired power plants.
Cummins, for example, acknowledges it has no plans to decrease the amount of electricity it buys from Duke Energy Corp., which provides enormous quantities to power Cummins' factories and offices in southern Indiana. Duke generates more than 90 percent of its electricity at coal-fired power plants, making it the most coal-intensive utility in Indiana.
"Duke Energy still gets to run their coal plants," said Kerwin Olson, executive director of Citizens Coalition of Indiana, an anti-coal consumer group. "This doesn't reduce Cummins' dependency on Duke Energy's system at all."
Nevertheless, he said he applauded Cummins' decision to enter a contract that will put more green energy onto the grid, at some financial risk to the company.
The Sierra Club said the VPPAs are a positive if they help build demand for renewable energy.
But some utilities are investing in solar arrays and wind farms to build energy credits while still burning enormous amounts of coal, said Jodi Perras, Indiana manager of the group's Beyond Coal movement.
"I think VPPAs and renewable energy credits are problematic," she said, "if utilities use them to meet sustainability goals while continuing to burn unsustainable fuels like coal and fracked gas."•
Please enable JavaScript to view this content.