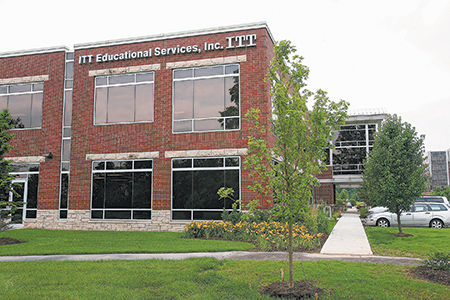 In an unusual move, the three commissioners of the Securities and Exchange Commission have rejected settlements that would have resolved a 2015 securities-fraud lawsuit against former ITT Educational Services Inc. executives Kevin Modany and Daniel Fitzpatrick.
The move suggests the commissioners did not believe SEC staff attorneys had struck tough enough deals with the two men, who have been widely vilified in the wake of the company's collapse last fall, which shuttered all 130 ITT campuses in 38 states and left the educational futures of 35,000 students in disarray.
The SEC in a blistering 56-page suit had charged that the pair concealed the company's rapidly eroding financial condition and "routinely misled" the firm's outside accounting firm, PwC. It's not clear what the terms of the settlements were—they only would have been made public had commissioners approved them. Court records show Modany and Fitzpatrick signed them this spring, and they then went to the SEC in Washington, D.C., for the final OK.
Last month, SEC attorneys told the court that "only the commissioners, and not the staff of the SEC, have authority to settle an action filed in federal District Court. … SEC counsel has been informed that the Commission will not approve the settlements."
The SEC normally has five commissioners­­—all appointed by the president with the consent of the Senate—but there are two vacancies. President Trump appointed Chairman Jay Clayton, while President Obama named Kara Stein, a Democrat, and Michael Piwowar, a Republican. It's not clear how each came down on the Modany and Fitzpatrick deals, since the SEC considers proposed settlements in closed session.
Commissioners typically approve deals struck by SEC staff attorneys as a matter of course, said Mark Maddox, an Indianapolis securities attorney not involved in the case.
"I would say in my SEC watching over the years, over 90 percent of the time or 95 percent of the time the SEC is going to agree with the recommendations of its staff," said Maddox, the managing partner of Maddox Hargett & Caruso.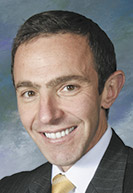 Modany
SEC attorneys did not respond to requests for comment. Attorneys for Modany, the former CEO, and Fitzpatrick, the former chief financial officer, declined to comment or did not return calls. Modany is represented by Philadelphia-based Morgan Lewis & Bockius and Indianapolis-based Ice Miller, and Fitzpatrick is represented by Chicago-based McDermott Will & Emery and Cincinnati-based Frost Brown Todd.
ITT abruptly shut down on Sept. 6, 2016, driven under by federal sanctions, including a prohibition against providing financial aid to new students. The government said it tightened the screws because it had "significant concerns about ITT's administrative capacity, organizational integrity, financial viability and ability to serve students."
In short, ITT was under unprecedented scrutiny over whether its expensive diplomas (a two-year associate's degree ran some $45,000) were leaving students awash in debt while failing to properly prepare them for gainful employment.
SEC Chairman Clayton has faced pressure from Capitol Hill to aggressively ferret out fraud. His appointment drew criticism from many Democrats and investor advocates because he has spent the bulk of his career representing big corporate clients.
It's not clear when the commissioners rejected the settlement, though they held a closed session July 20 and the rejection was publicly disclosed in an Aug. 11 court filing. On June 30, Democratic Sens. Richard Durban and Sherrod Brown had dashed off a letter to Clayton that cast the SEC's ITT suit as a litmus test for his commitment to protecting investors.
"During your confirmation hearing, you pledged that you are '100 percent committed to rooting out any fraud and shady practices,'" the letter said. "Your handling of the SEC's actions with regard to ITT Tech, Modany, and Mr. Fitzpatrick will be an opportunity to prove it."
The letter also takes aim at Modany for submitting a claim in ITT's Chapter 7 bankruptcy liquidation seeking nearly $3.4 million in severance pay and deferred compensation.
"Even after defrauding investors, students, and federal taxpayers in a scheme that led to one of the largest collapses in the history of U.S. higher education, Mr. Modany is back for more," the letter said. "He should not be permitted to extract any further blood from the lifeless body of the company that he was responsible for killing."
With the Modany and Fitzpatrick settlements dead, the case against the two men is proceeding toward a July 2018 trial.
The suit is one of a litany of legal challenges facing the pair. They also are defendants in a 2-year-old predatory-lending lawsuit filed by the federal Consumer Financial Protection Bureau, and ITT's bankruptcy trustee, Deborah Caruso, has said she is considering suing them, as well.
IBJ reported in July that Caruso has sent demand letters to ITT's former outside directors alleging that they are liable for more than $50 million in damages, essentially for standing idly by as Modany and other top brass drove the company off a cliff.•
Please enable JavaScript to view this content.