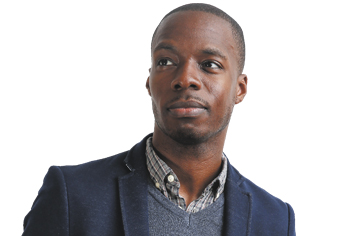 Michael Grady, a sports reporter at WRTV-TV Channel 6 and public address announcer for the Indiana Pacers, is leaving those hometown gigs for a job in New York.
Grady, on his Twitter account, announced Thursday that he has taken a position as sideline reporter for the NBA's Brooklyn Nets, working for the Yankees Entertainment and Sports, or YES, Network.
He said he'll continue to co-host the "Grady & Big Joe Show" on local ESPN-Radio affiliate 1070 The Fan. Grady has been co-hosting the show on the Emmis Communications-owned station since 2007.
"It is bittersweet move for me after all the connections I've made in 34 years here," the 34-year-old Grady said on Twitter. But he said he was thankful that the decision wouldn't completely remove him from Indianapolis.
"I will still have a home here, figuratively and literally. …And I will be back in the offseason, especially during the month of May. So this isn't goodbye. This is thank you."
Grady grew up in Indianapolis, graduated from Warren Central High School in 2001 and attended Vincennes University.
He began working as an emcee at Pacers home games in 2008 before becoming PA announcer for the Indiana Fever in 2009 and the Pacers in 2010.
His radio show, co-hosted by Joe Staysniak, airs on 1070 AM and 107.5 FM weekdays from 10 a.m. to noon.
He joined WRTV as a sports reporter in August 2014 just in time for the high school football season.
Grady was named an IBJ Forty Under 40 recipient in 2014.
The move to New York should allow to Grady to get closer to one of his personal passions: the fashion world.
"I love fashion as much as I love sports," he said in an interview on WRTV's website. "It would mean just as much for me to sit front row at a New York, London, Paris, or Milan Fashion Week runway show as it would to sit front row at the Super Bowl or any other top-tier sporting event."
Please enable JavaScript to view this content.