Amazon has become such a colossal retail force that scores of companies have formed specifically to support Amazon vendors. And some of those firms are based in Indiana.
The state is home to at least five companies that specialize in helping Amazon sellers run and grow their businesses. One serves as an Amazon retailer for wholesalers, and its 1,100-percent revenue growth rate over three years helped it crack the Inc. 500 list this summer. Another deals in marketing and search engine optimization and plans to add 250 jobs in the coming years.
There's also a local insurance agency that created a policy to replace the income of Amazon sellers who get suspended. It's written 2,000 such policies in six months.
Some of these fast-growing outfits foresee continued growth, and their business models might offer signals about the future of online retail. Some have attempted to diversify to cushion against potential Amazon policy changes that could hurt them, but doubt that will happen.
Gauss
"We haven't really done anything to hedge," said Casey Gauss, CEO of Viral Launch, which has the 250-employee expansion plans. "Our relationship is symbiotic insomuch as we're helping their sellers to have success. Amazon's sellers do so much better when they have us—that's why we exist and have been able to build such big companies."
Besides Viral Launch, the other local third-party-services firms are Indianapolis-based SupplyKick LLC, the Amazon reseller and Inc. 500 designee; Indianapolis-based BoxFox Group Inc., which helps Amazon sellers buy and sell distressed inventory; Noblesville-based Ashlin Hadden Insurance LLC; and Greenwood-based Cockrum Computer Services Inc., which is led by best-selling-author Jim Cockrum and offers coaching and training to online retailers.
Most of these businesses launched in the past five years and have drawn their employees from software, logistics and marketing. Executives at the firms said they expect to continue to thrive whether or not Seattle-based Amazon picks Indianapolis for its second headquarters location, though they believe the ecosystem of third-party providers would swell significantly if Amazon planted its flag here.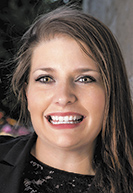 Hadden
At least 230 third-party-services firms specialize in Amazon, according to an Amazon solutions-provider directory co-written by Seattle-based brand adviser James Thomson, a former Amazon executive. Those firms help Amazon sellers manage product reviews, inventory, pricing and more.
Thomson, a partner with Seattle-based BuyBox Experts, said these firms have emerged because Amazon—which transformed itself from a small e-commerce site focused on books to a retail marketplace powerhouse—has amassed 2 million sellers. And many of those sellers are willing to pay for help.
The seller-support firms range "from software companies to warehouse companies to financing companies," Thomson said. "There's even companies that exist to find all the financial mistakes Amazon has made in reimbursing sellers and making sure sellers get properly reimbursed."
How they started
Cockrum Computer Services, which does business as Silent Jim, is the oldest company of the local bunch. It was founded 15 years ago by Jim Cockrum, author of 2002's "Silent Sales Machine," a book about running e-commerce businesses that has sold more than 1 million copies.
Silent Jim, which employs five full time and nearly 70 contractors, started by coaching eBay sellers but in 2008 expanded to include Amazon sellers.
Cockrum said he's helped several small companies, including New York-based Death Wish Coffee, grow into multimillion-dollar businesses and out-compete big brands on Amazon.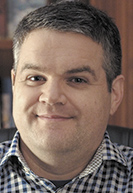 Thomson
"Go to Amazon and do a simple search for the term 'coffee.' You'll see Death Wish Coffee appearing towards the top most days—outperforming established mega-brands," Cockrum said. "It's never been easier for small companies and brands to gain market share quickly over large established brands—thanks primarily to the Amazon effect on the retail marketplace."
SupplyKick launched in 2012 but didn't become the company it is today until a pivot in late 2015.
It started off as what's known as an arbitrage retailer—finding deeply discounted retail products and selling them for competitive prices on online marketplaces.
Because it was familiar with the Amazon ecosystem, a few consumer-goods companies in 2015 started asking SupplyKick to sell products for them on Amazon. Soon after, it ditched its arbitrage business, which was difficult to scale, and went full bore on being an exclusive Amazon retailer for other firms, handling storage, shipments, customer service and more.
The move has paid big dividends. SupplyKick generated $6.8 million in revenue in 2016, a 12-fold increase from 2013. This year, the company is anticipating $18 million.
"We get a lot of companies that come to us and say … 'We want our marketing team focused on our own website and our own relationships to brick-and-mortar stores,'" CEO Josh Owens said. "'We want you guys to take over our entire Amazon sales distribution channel.'"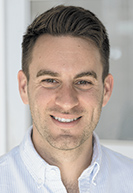 Owens
SupplyKick was founded by Chris Palmer, who went on to start BoxFox in 2013. (He straddled time between the two companies before handing the reins to Owens last year.)
BoxFox is a liquidation marketplace where companies can offload distressed inventory at deeply discounted rates. Palmer said that, of its roughly 10,000 users, half are sellers on Amazon.
Viral Launch was co-founded in 2014 by Gauss, who started off selling sporting goods and developed algorithms to help boost search rankings. He created Viral Launch because he realized other firms could benefit from that technology, which recommends the best photographs, keywords and more to maximize sales.
Today, the company sells marketing software subscriptions and related services, such as photography and packaging, targeting mostly private-label companies—outfits that contract with manufacturers of generic products like socks and coffee mugs to sell the products under their own brand name. Viral Launch has 31 employees and 12 contractors, and its client count has doubled since February to more than 5,000.
More and more retailers are selling on Amazon "because they're hearing the Cinderella stories of others coming from nothing and easily generating $1 million-plus in revenue a year," Gauss said. "But because there's so much more competition, it's really requiring people to become sophisticated in the ways that they approach selling."
Last, there's Ashlin Hadden Insurance, which got its start in 2015 selling life, home, auto and other traditional insurance products.
Its owner, 36-year-old Ashlin Hadden, said she started offering general liability insurance to Amazon sellers about 18 months ago in response to client inquiries. This led her to get more involved in the Amazon world, and about six months ago she crafted a "suspension insurance" policy for companies that get suspended by Amazon.

Amazon can ding sellers for a variety of reasons, from late shipments to misleading quality descriptions to copyright infringement. It even can stem from getting hacked or an algorithmic mistake by Amazon. Whatever the cause, suspensions can halt sellers' income streams. The policy covers that and expenses associated with reinstatement.
Hadden said she's sold about 2,000 of these policies and collected $1.8 million in premiums so far.
"I've kind of just taken these e-commerce guys under my wing because they're really the red-headed stepchildren," Hadden said. "No one wants to insure them, so they're kind of like my babies and I've been able to usher them into the protection that they need. It's been amazing."
The outlook
Some of these firms see themselves on the front lines of a rapidly evolving landscape.
SupplyKick officials said manufacturers are increasingly realizing they need to be on Amazon. One recent example: Nike this summer acknowledged it's forming a partnership to launch its own Amazon shop.
But Gauss, of Viral Launch, said savvy small operators know how to wrest market share from established brands on Amazon.
"Now, consumers are searching eye cream, not Olay eye cream," Gauss said, "so when they're searching, they don't even see Olay because it's on page five. They're seeing these private-label sellers that know exactly how to pull the levers of success."
Even as small service providers ride Amazon's growth, they are susceptible to any of its policy or algorithm changes. They also face the risk that Amazon's own services and initiatives might encroach on what they offer clients.
Amazon already is an exclusive reseller for some companies, a business segment called "Fulfillment by Amazon." And it also has its own private-label brand called "Amazon Basics," whose product selections are based on Amazon's vast database of consumer searches.
"They know exactly which customers to market the product to," said Thomson, "and they can give themselves the best merchandising on the site."
Executives of some of the third-party companies said Amazon stands to benefit from having more sellers and service companies in its orbit, because that ultimately leads to more products, more buyers and more transactions.
But some firms are still hedging their bets by helping companies sell on other marketplaces, including eBay, Walmart.com, Craigslist and Facebook Marketplace.
"Anytime you find yourself reliant on a large and somewhat impersonal entity," Cockrum said, "you could accidentally violate a policy that could put your business at risk."•
Please enable JavaScript to view this content.