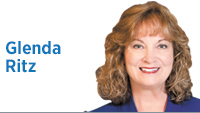 Most of the recent conversation around education in Indiana has focused on ISTEP scores remaining flat this year, rather than increasing as many expected. While some use this data to talk about our new, higher academic standards, I believe our discussion should have a different focus: the importance of literacy in our classrooms and our lives.
Schools and families should focus on reading. Raising the level of reading for each student is key, as the standards in both language arts and math now require more in-depth, critical reading.
A student's ability to read impacts their learning in every content area and determines the outcome of every assessment. Every test is first a test on the student's ability to read. While the reading standards in Indiana have been made more rigorous to address the high-level critical reading needed for our marketplace and society, school districts must analyze their literacy support systems, especially at the secondary level, to develop more highly critical readers.
Schools do a great job ensuring students are "learning to read," but more emphasis is needed on students "reading to learn." At the core of every great learner is a great reader. If children are to have access to opportunities, they must be good readers and stay on track to meet the reading demands that will be required of them outside of the classroom. The reading skills needed for even entry-level careers have risen above the reading expectations of many secondary schools.
The article entitled, "The New Literacies of Online Research and Comprehension: Rethinking the Reading Achievement Gap," from Reading Research Quarterly, describes the importance of reading and its economic advancement best:
"The ability to read fluently and for understanding—to be able to learn from text—is perhaps the most important foundational skill for U.S. adult citizens' health, well-being, and social and economic advancement. It is a gateway to lifelong learning, education, and training. With the emergence of the Internet and social networking (which operate primarily through the written word), reading literacy provides control over an immeasurable, readily accessible library of the world's knowledge, as well as the ability to communicate with friends, family, and employers. While the digital revolution has increased the prevalence of and, access to, visual/aural media, written text—whether on paper or screen—continues to be an omnipresent currency of communication and commerce, except for adults who continue to struggle to read."
When you bring in new hires, you want those new employees to be highly literate learners to advance your company. In our ever-changing, fast-paced world, you know that additional learning will be required of your new hires. They need to possess the critical reading skills to analyze problems and find solutions.
Compounding the literacy issue is the close correlation between poverty and test achievement. Twenty-one percent of Indiana's children live in poverty with little access to reading materials outside of school. School districts must fully analyze their student literacy support systems to increase equity of access to reading materials and embrace high quality, student-centered practices to engage readers.
There should be a statewide approach to advance reading literacy, both inside and outside of our schools. Raising the literacy levels of our citizens requires a concerted effort on the part of many, but history shows we have done it many times to get where we are today. We just need to admit that the hard work of building a literate society to meet the demands of our marketplace is never done.•
Click here to see all of the latest Forefront columns.
__________
Ritz, a Democrat, is a former state superintendent of public instruction. Send comments toibjedit@ibj.com.
Please enable JavaScript to view this content.