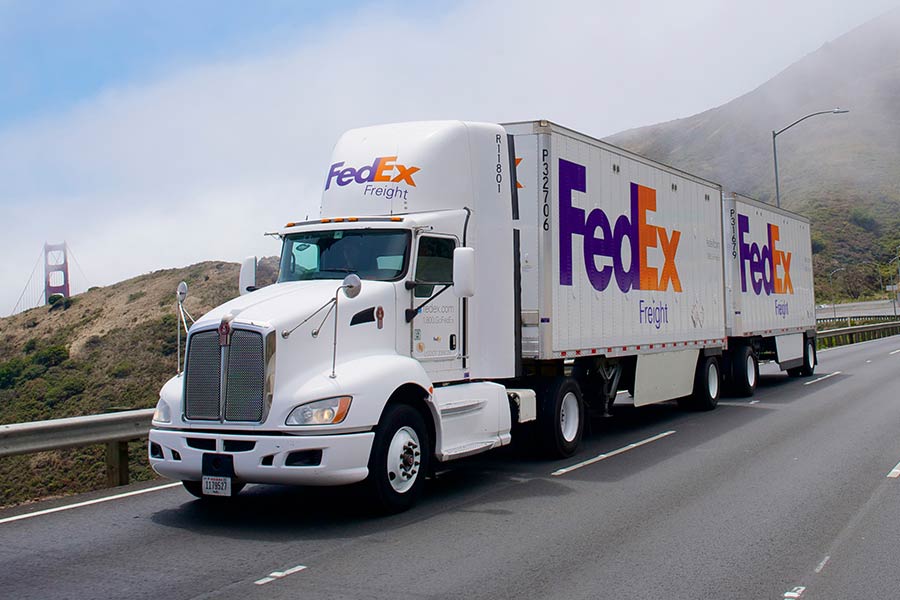 FedEx Corp. plans to build a $259 million distribution center along Interstate 65 in Johnson County that could eventually employ 450 workers, most of them part-time.
The Greenwood Redevelopment Commission on Tuesday recommended that the city's Common Council approve $17.2 million in tax abatements for the facility.
Memphis, Tennessee-based FedEx plans to build the 608,000-square-foot, small-package distribution center on 236 acres on the east side of I-65 north of the Worthsville Road exit near Graham Road.
Construction is expected to begin in the spring and finish in June 2020. The site is large enough to accommodate future expansion.
The facility would employ 80-full-time workers at an average hourly wage of $24.55 and 375 part-time workers at an average hourly wage of $14.24.
The vacant land on which the facility would be built currently is generating $65,000 in annual tax revenue.
After the distribution center is built, the property is expected to generate $47.1 million in tax revenue over the 10-year abatement period. FedEx would save $17.2 million with the abatement and pay $29.8 million in real and personal property taxes over the 10 years.
The $259 million investment includes $110 million in construction costs, $100 million in machinery and equipment expenses and $49 million for land acquisition.
The facility would feature "state-of-the-art" equipment that can sort 30,000 packages per hour, said Debbie Dillinger, an executive advisor for FedEx Services Corp. in McKees Rocks, Pennsylvania.
"To have a Fortune 100 company that's internationally recognized, we appreciate the opportunity," said Brent Tilson, president of the redevelopment commission.
Greenwood Mayor Mark W. Myers echoed Tilson's sentiments.
"FedEx is a household name across the globe, and this would be a significant investment for the company," the mayor said in prepared remarks. "For Greenwood, it would mean hundreds of new jobs and several hundred million dollars injected into our local economy. There is still work to be done before a deal is finalized, but discussions with FedEx continue to be very positive."
FedEx's second largest shipping hub is in Indianapolis, where it employs more than 700 full-time and 3,000 part-time workers. The company announced plans a year ago to spend $170 million on equipment upgrades at the facility.
Please enable JavaScript to view this content.