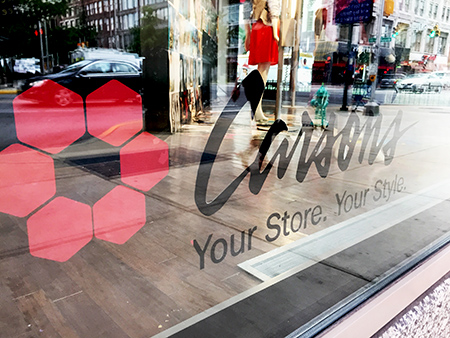 Some of the suppliers for Bon-Ton Stores Inc.—the parent of Carson's—are scaling back shipments and asking to be paid sooner in order to protect themselves from potential losses in case the department-store chain falls short on its turnaround plans, according to people with knowledge of the matter.
The suppliers have insisted on getting paid with letters of credit or cash on delivery, which can be a drain on the company's resources, said the people, who asked not to be named because the matter is private. The demands come just as the chain enters the key holiday-shopping season.
The company's troubles with suppliers are similar to those faced by Toys "R" Us Inc. earlier this year, when vendors tightened their conditions as the toy retailer struggled with debt. Toys "R" Us filed for bankruptcy last month.
Bon-Ton, which operates 260 department stores across 24 states, has just one store in Indianapolis (Carson's), but that store is the only anchor in Circle Centre mall. Retail experts have been warning that the company's future is in serious danger.
The city of Indianapolis this year extended its Circle Centre lease with the retailer for five years, an agreement expected to keep Carson's in the mall until at least January 2023. Because of its importance to the shopping center, the retailer received healthy rent reductions.  
Bon-Ton officials said they are working on the supplier issue.
"We maintain constructive relationships with our vendors," Christine Hojnacki, a spokeswoman for the York, Pennsylvania-based company, said in a written statement. "Our team has been working closely with all of our vendors, large and small, as we build inventory ahead of the holiday season."
Bon-Ton had hired PJT Partners and AlixPartners over the summer to explore options for dealing with its more than $1 billion debt load. In September, it announced an $18.9 million sale-and-leaseback transaction for a store in Roseville, Minnesota, that will boost liquidity in the short term and buy breathing room.
Bon-Ton's $350 million of 8 percent second-lien bonds maturing in 2021 dropped 2.5 cents to trade at 32.6 cents on the dollar Friday, according to Trace, the bond-price reporting system of the Financial Industry Regulatory Authority.
Please enable JavaScript to view this content.