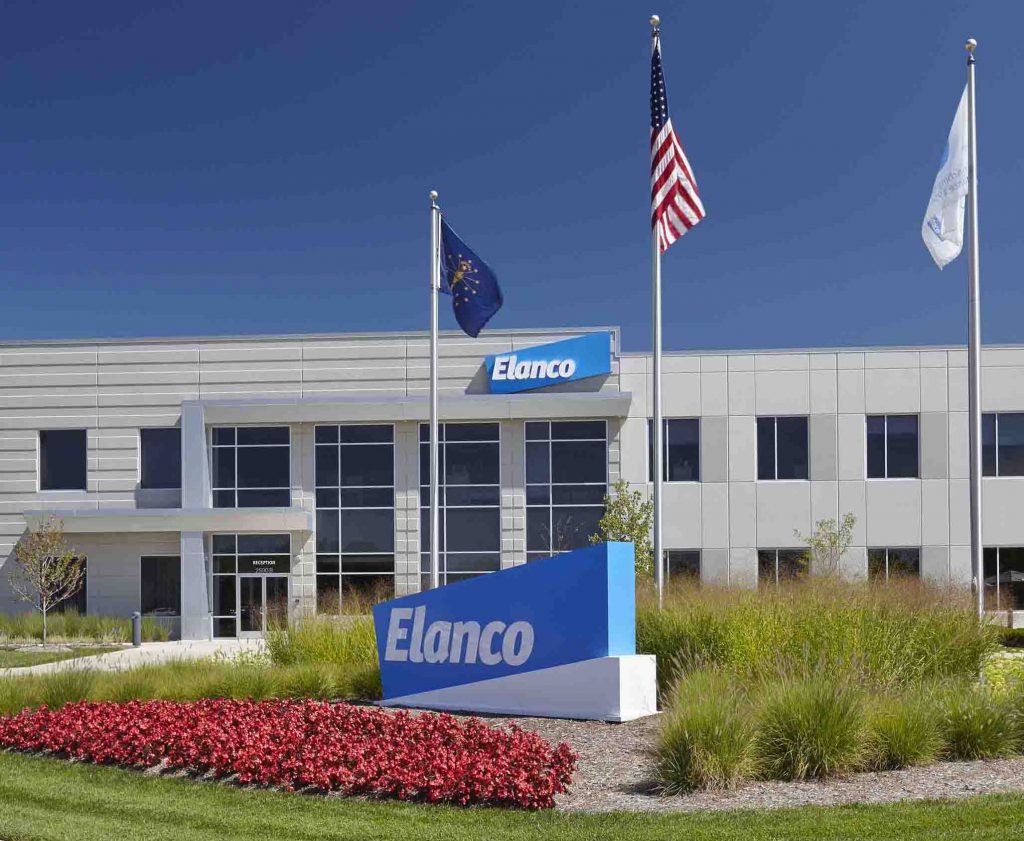 Eli Lilly and Co. says it is reviewing whether to sell or spin off its Elanco animal-health business, a move that could start a dramatic new chapter for the 64-year-old unit that employs 6,500 people, including 800 at its Greenfield headquarters.
The move, announced Tuesday morning, comes as sales have slowed in recent quarters at Elanco, which makes a vast array of vaccines, antibiotics, feed additives and other health products for livestock and pets.
Lilly said Elanco's sales have fallen 1 percent in the first nine months of 2017, to $2.29 billion, although sales for the third quarter edged up 5 percent, to $740.6 million.
Indianapolis-based Lilly said a strategic review of Elanco could result in "an initial public offering, merger, sale, or retention of the business." The drugmaker said it will make a decision no later than mid-2018.
"Elanco has developed into a premier animal health company, and has been an important growth driver and source of revenue diversification for Lilly," Lilly CEO Dave Ricks said in a written statement. "Through acquisitions and organic growth, we've grown Elanco to a size and scale that now allows us to consider a variety of options to maximize future value."
IBJ reported in September that Lilly was not ruling out spinning off Elanco, a departure from its strategy under former CEO John Lechleiter, who retired at the end of last year. 
"I've been very clear, we like having that animal health business as part of Lilly," Lechleiter told Bloomberg TV in October. "Not so long ago, it was about 5 or 6 percent of our revenue. Today, it's about 15 percent. I think that's a meaningful [form] of diversification that comes with a business that we know a lot about."
For years, Lilly could count on Elanco as a steady growth engine that could help it cope with declining sales caused by human-drug patent expirations.
But recently, the unit has struggled, as competitors including Zoetis and Bayer have taken market share. The downturn came just as Lilly was expecting a big boost in sales and profit, helped by its $5.4 billion purchase of Novartis' animal health division in 2015.
Lilly launched the unit in 1953 to produce antibiotics for livestock, and over the years expanded it to a wide variety of health products for companion animals and food animals.
A Lilly spokeswoman this fall said the setbacks were due to stiffer competition, aggressive pricing by rivals and other factors.
In a July conference call, Elanco President Jeff Simmons said the company was shifting into high-growth product areas, such as a salmonella vaccine for poultry and a parasite killer for farmed fish. He added that Elanco had received approval in the European Union for a flea-tick combination product for pets.
The global market for animal health is valued at $34.6 billion, and is expected to grow more than 5 percent a year through 2025, according to Grand View Research, a business consulting firm based in San Francisco.
As a stand-alone company, Elanco would be the 12th-largest public company in Indiana, with 2016 revenue of $3.16 billion. That would put it ahead of Vectren Corp., Allison Transmission, Finish Line, Republic Airways and Duke Realty Corp.
Lilly disclosed it was reviewing options for Elanco in its third quarter earnings press release.
Lilly reported that third-quarter profit sank 29 percent, to $555.6 million, due in part to restructuring costs and other one-time charges. Last month, the company said it would cut about 3,500 positions as part of a plan to close some research sites and trim fixed costs.
Adjusted earnings totaled $1.05 per share in the third quarter. Worldwide revenue grew 9 percent, to $5.66 billion, helped by established products like the insulin Humalog as well as newer drugs.
Analysts had expected earnings of $1.03 per share on $5.52 billion in revenue, according to Zacks Investment Research.
Lilly also raised its forecast for 2017. The drugmaker now expects adjusted earnings to range from $4.15 to $4.25 per share, up from a forecast of $4.10 to $4.20 that it made in July.
Shares in Lilly rose in initial trading Tuesday before falling 1.3 percent, to $86.03 each.
Please enable JavaScript to view this content.